Every country has laws to help foreign nationals buy property, but also to protect the interests of its citizens. In many countries, buying a property as a foreign national can be very cumbersome, but in certain nations, governments are encouraging foreign nationals to invest in their respective real estate markets, thus having very investor-friendly laws. Here are some of the countries and the laws of the land in regard to buying a property.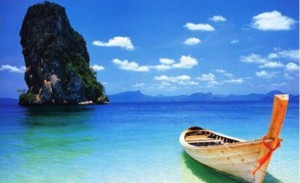 THAILAND: The country follows the European or American system of land ownership and fee simple property ownership. According to the law of the country, foreign nationals in general are prohibited from owning freehold land in Thailand. However there are certain exceptions to this law and foreigners in Thailand can claim ownership (not in its absolute form in some cases) to a property:
Leasehold: Although Thailand restricts foreign ownership of land, foreigners may hold total leasehold interest in Thai land and house leases. Thailand lease law allows a 30-year maximum lease period, with the possibility of renewing the lease for additional 30-year periods.
Limited investment: Thai property laws have provisions that allow foreigners to buy and own a limited amount of land based on an investment of 40 million baht for five consecutive years, provided that the land is used for residential purposes.
Condominiums: Thailand allows foreigners to own condominiums up to a total of 49 percent of the total in the building or development.
Company ownership: Thailand registered companies with majority Thai ownership are able to buy land in Thailand. In the past it has been common for foreign nationals to acquire an interest in Thailand as minority shareholders in a Thai majority company.
Thai spouse: A Thai spouse of a foreigner may be allowed to buy land or property in Thailand in his or her own name. Depending on the local authorities, the married couple may be asked to sign a declaration at the Land Department to state that the funds used are the separate property of the Thai spouse.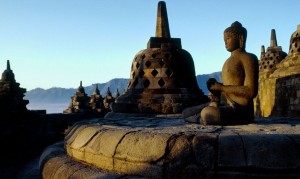 INDONESIA: The country has strict laws for foreign nationals to purchase property as it is against the law for foreigners to own freehold land. However, there are legal, commonly-used means to get around this stipulation, with one of three options generally considered.
Condominiums: Foreigners can purchase condominiums, as long as they don't own the land on which the condo stands.
Indonesian Representative: A foreign national can purchase land through an Indonesian representative. This is fairly common practice as the land is transferred to an Indonesian citizen. Because the land is officially owned by your Indonesian representative, there are three steps to take to insure your investment. First, a loan agreement with the Indonesian representative must be signed stating that you loaned the money to purchase the property. Second, you are given full, irrevocable power of attorney so that you can do whatever you want with the land. And finally, a permanent right of use agreement is signed giving you, the foreign buyer, full rights to occupancy and use of the land.
Penanaman Modal Asing (PMA): A foreign national can set up a PMA company. This is an FDI, or Foreign Direct Investment, procedure whereby the PMA company has 30 years to operate after formation. The Right to Build – Hak Guna Bangunan, or HGB – on the property is also given for the 30 years of the PMA. The PMA can be granted an additional 30 years in which to operate if it expands its project with additional investment, and the Right to Build can also be extended. PMA companies can be 100% controlled by foreigners.
KITAS working visa: Leasehold titles are granted to foreigners with a KITAS working visa. Leases under this method run for 25 years and can be extended or renewed for another 25 years. Once the land is purchased, the land must be registered through the local land office and takes about 6 weeks.
MALAYSIA: Each state of the country has its own laws, so ownership of any immovable property in Malaysia differs from state to state. For instance, in the KL region, leasehold as well as freehold titles may be acquired, even for condominiums, while in Sabah state, the current land laws do not permit any foreign national to hold freehold non-native land titles.
Foreign nationals may acquire immovable properties in Malaysia that are over 250,000 Ringgit without seeking approval from the Foreign Investment Committee. However, State Authority Consent is always required for foreigners to acquire immovable properties in Malaysia.
'Malaysia My Second Home' (MM2H): This programme has been recently introduced by the government in order to encourage foreign retirees to the country. The programme has removed some of the obstacles that were in place for foreigners buying in the country, and smoothed out the process.
DUBAI: The Process of Buying Property in Dubai is much easier than it once was after the country came out with its law in 2002 allowing foreigners to own freehold property.
Freehold: Foreign investment in Dubai's real estate has been allowed for foreigners since 2002. However, the right to purchase is restricted to the so-called freehold areas. In other areas a leasehold right of use applies for a limited period. According to Article 4 of the new Law foreign nationals can own freehold title, a 99-year Lease or a Usufruct right, in specific areas of Dubai, as determined by the Ruler's approval.
Leasehold: The new Law of Dubai provides that the right to leasehold land shall not exceed 99 years and should be a minimum term of 10 years. This means that a lease or usufruct right for a term of between 10 to 99 years can be registered at the Land Department.
To get more information & assistance, please submit the form below and our specialist will get in touch with you at the earliest.