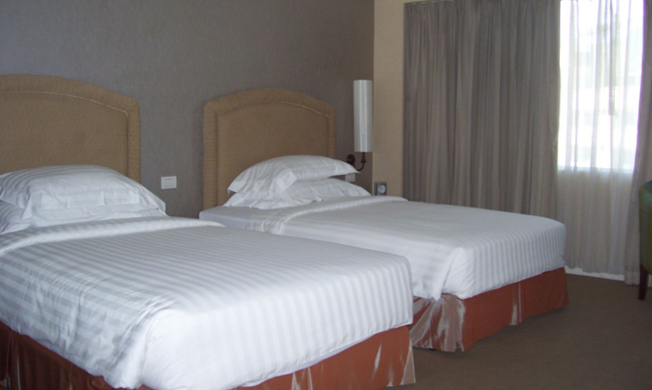 Buying in a sought-after tourist destination means more travelers and longer stays. It also means you are in a place where others want to be, which justifies the premium price you may be paying and thus is considered a protection to your investment.
However buying in a today's tourist destination would also mean that it will be relatively crowded and in another few years the infrastructure may show signs of deterioration and travelers might resort to coming on daytrips and staying in the less crowded nearby locations. In fact, today, if we take a look at most of the touristy destinations across Asia, there will invariably be a couple of upcoming locations near the major ones which is witnessing great interest from developers and buyers alike. The alternative of buying today in the sleepy little town that's going to become tomorrow's Phuket, or Bali, seems to have caught the fascination of many holiday home buyers.
For buyers who want to buy a property to start their holiday home rental business right away I would recommend paying a little premium and buying in an already bustling destination. However for holiday home buyers who are looking to investment in stages on an under construction development or have a couple of years before they want to start their holiday home rental business, then upcoming hotspots to buy their holiday home can indeed be a good option.
In this article we will outline some top tips for buyers who are looking at upcoming tourist hotspots to buy their holiday home, based on which you can decide whether a particular location is good enough to put your money in.
1. Make sure that the location is in the vicinity of a major tourist destination, preferably within a radius of 25-30 kilometers. Also pick an upcoming vacation town that's within three hours of a major city and reasonably convenient to the airport.
2. It's not surprising that most major upcoming tourist hotspots are near beaches, mountains or ski lifts. The more recreational activities, the better. Cultural events, such as museums, galleries and festivals, add to the appeal. So when you pick a destination ask people around what they expect in another 2-3 years. Mostly real estate agents can give you a good prospective of the future plans of the local authorities. However cross-check what real estate agents tell you with a couple of residents.
3. The biggest indicator on whether an upcoming destination is going to be a future major tourist destination is if you see any commercial investments in the location. Because hospitality players and commercial developers do quite amount of research before they set shop, if you see some malls and hotels of good chains coming up, you can take it as an indication that the town is going to be big. If you ask residents here might complain that new hotels and malls are popping up, but you will know entrepreneurs in the area think the community is on an upswing.
4. Take a note of the infrastructure of the upcoming destination. Make sure you know the status of past projects undertaken by the local authorities. Were they completed on time? Are there any new infrastructure projects in the pipeline and when are they likely to be finished? Are there any plans/ announcements to boost tourism in the area? Finding answers to these will give you a good idea of what the area will look like in the future.
5. Most importantly know your financing options. Like I had said earlier, if you don't mind paying a premium on a property located in an area that is already a major tourist destination, go for it. But if you feel that you want to make payments linked to the construction of the property and can wait for the area to develop before you get the keys to your house and start your holiday home rental business, go for an upcoming tourist destination.
To get more information & assistance, please submit the form below and our specialist will get in touch with you at the earliest.