Launched in 2012 and promoted by International Amusement Limited (IAL), Jaipur Tourism City is a new 300 acre destination resort designed to offer 2-3 days recreational retreat offering various entertainment and recreation avenues like amusement park, water park, golf course, etc. Located in serene environment at the foothills of the Aravali range and National Highway 8 passing through the property making it easily reachable from both Jaipur and Delhi.
Unlike the holiday home projects we see in top holiday home destinations of the North like Kasauli, Kulu, Nainital, Ranikhet, Mukhteshwar, Haridwar, Rishikesh or Shimla, Jaipur Tourism City will be a mixed development with residential, commercialproperties.
With a total 45 villas, construction of the internal roads and common amenities have started and the developer is still maintaining its commitment to hand over the villas to its owners by 2015.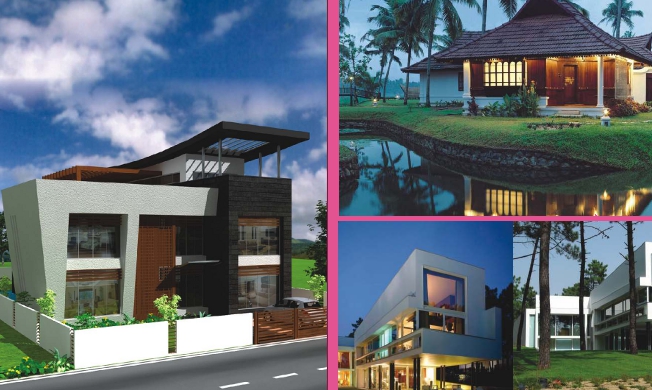 The land has been allotted by Jaipur Development Authority (JDA) for a lease period of 99 years. Considered as India's first vacation city, the cost of the project is envisaged at Rs 2500 crores to be incurred in phases over a period of 6-7 years and is proposed to be financed by way of equity, debt and partly through sale of resorts and villas. The project is one-of-its-kind landmark retail/entertainment and will feature residential units including:
(i) Golf View Villas: A unique residential golf community with the life style all its own, the first neighborhood of its kind at the Jaipur Tourism City. The villas in this unique community are surrounded by a golf course and also offer unique views of the forest preserves and the hills beyond.
(ii) Hill Side Villas: Nestled within the environmentally protected hill area of the Jaipur Tourism City, the residents would enjoy nature at its best with hill preserves on one side and forest reserves on the other. The experience of staying in the Hill Side Villas would be like a hill station vacation.
(iii) Lake View Villas: Experience the cool breeze, scenic view and calmness of water every time you open the window or sitting in the terrace sipping hot coffee with your near and dear ones. These villas shall be surrounded with fountains, waterfalls and man-made lakes to give you a charismatic feel.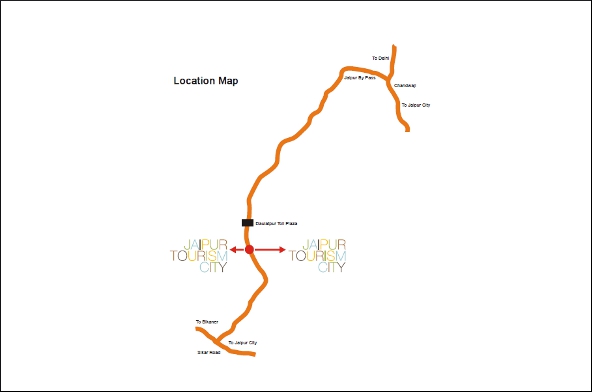 Amenities:
Jaipur Tourism City, which is being cited as India's first tourism city with 300 acres of luxury, entertainment and adventure will include:
1. Amusement Park
2. Village Hotel
3. Village Suite Hotel
4. Food Hub
5. Entertainment Zone
6. Retail Mall
7. Sports Village
8. Entertainment Zone
9. Conference Hotel
10. Cultural Valley
11. Water Park
12. Family Hotel
13. Village Resort
14. Golf Resort
15. Grand Oasis hotel
16. Golf & Country Club
17. Garden Hotel
18. Adventure Sports & Hill Preserves
19. Water Bodies
20. Golf Course.
Offerings:
The villas in this unique community are surrounded by a golf course and also offer unique views of the forest preserves and the hills beyond.
3BHK villa – 240 square yards (2,200 square feet)
4BHK Villa – 350 square yards (3,200 square feet)
4BHK Villa – 500 square yards (4,200 square feet)
5BHK Villa – 1000 square yards (8,000 square feet)
Pricing:
The development in the last few months have seen good appreciation. Requiring a minimum investment of Rs. 1.25 crore, villas are priced at Rs. 5700 per square feet.
Contact:
For more information one can contact Subhash Kumar at +91-9717490009 or email him at subhash.kumar@appughar.com
To get more information & assistance on Jaipur Tourism City, please submit the form below and our specialist will get in touch with you at the earliest.