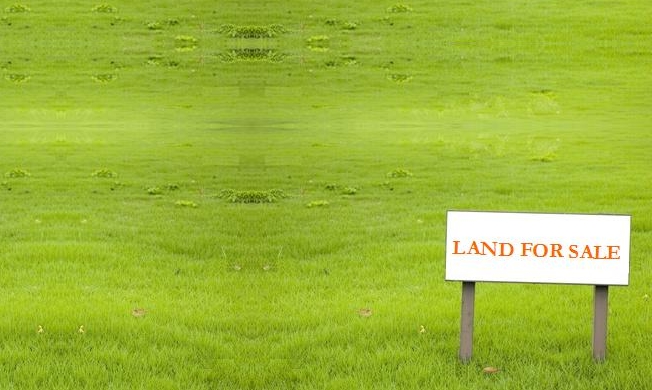 Although you can now buy your holiday home in places like Kullu, Kasauli and Shimla where developers have come up with some projects, on a broader scale there is a lot of confusion on whether a non-Himachali (non-resident of Himachal Pradesh) can actually buy a plot of land or a house in the state to build his dream holiday home. So whether you are buying a plot of land or a property in a gated community here are some facts about buying a property in Himachal Pradesh:
1. A non-Himachali cannot buy agricultural land. Since the economy of the state is agricultural/ horticultural driven, Himachal Pradesh has certain provisions under which non-Himachal residents and non-Himachal agriculturists cannot buy agricultural land in Himachal even if you want to start your farm or build your farmhouse.
2. Special permissions are granted by the Govt. to outsiders who intend to buy land in Himachal Pradesh. Outsiders can however buy land that is not being used for any agricultural purpose. However to buy land they would first require a prior permission from the State Government.
3. Non-Himachalis do not require any special permission to buy or lease constructed property, flat, etc. Anyone who is a citizen of India can freely buy any constructed property in the state. Having said that, one can buy or acquire the property only in urban areas and not in rural or agricultural areas.
4. Property ownership of a non-Himachali would be limited only to the constructed area and the land on which this property is built will not be in his ownership.
Here is how a non-Himachali who wants to purchase or acquire land in Himachal Pradesh can do so:
You first need to clearly determine the purpose why you intend to purchase or acquire under Rule 38 A (3) of Himachal Pradesh Tenancy & Land Reforms Rules 1975. The permissible limits for building a residential house is 500 square meters and an area not exceeding 4 acres for agricultural or horticultural purpose.
Once you have shortlisted the plot and have completed your negotiations with the owner, you will need to visit the local patwari or the right land record officer along with the landowner to get the requisite copies of revenue record:
(i) Latest copy of Jamabandi
(ii) Tatima Shajra
Once all the papers are in order and everything is agreed upon you should execute an agreement on the prescribed value of the stamp paper, with regard to the proposed transfer of land. It is not compulsory to register this agreement under the Indian Registration Act.
Here you will have to execute an affidavit duly attested by a magistrate stating that:
(i) That you have not earlier acquired any land for the same purpose either in your own name or in the name of your family, with the permission of the State Government under clause (h) of subsection (2) of section 118.
(ii) That the land to be transferred is fit to be used for the purpose for which it is being transferred.
(iii) That you will use the land, proposed to be transferred, for the same purpose for which it is sought to be transferred.
Apart from the above, you also need to procure an attested affidavit of the landowner stating therein that he, after the proposed transfer, will not become landless, and if so he shall not claim any benefit/land under any scheme prepared for the benefit of the landless persons in the State.
Since you will be buying the land for building a residential house, you will need to obtain additional documents/certificates including:
1. Certificate of permanent residence issued by the Tehsildar or the Magistrate of the area concerned.
2. No objection certificate in the form of affidavit from co-shares of the land proposed to be transferred.
3. No objection certificate:
(i) Where the land to be transferred is abutting the State or the National Highways from the Public Works Department.
(ii) Where the land to be transferred is located in an area where the provisions of Himachal Pradesh Town and Country Planning Act 1977 are applicable from the Town and Country Planning authority concerned.
(iii) Where the land to be transferred is located in a municipal area from the municipality concerned.
4. In case you are a government employee or working in public undertakings/ autonomous bodies, a copy of permission of the employer.
For more information you can also visit the following websites:
(i) Department of Town and Country Planning, Himachal Pradesh (http://himachal.gov.in/tcp/)
(ii) Application forms and criteria for acquiring/ transfer of land to non-Himachali (http://admis.hp.nic.in/hprevenue/PDFFiles/ExtractRule-38-A.pdf)
(iii) Chapter 10 of Section 118 of Himachal Pradesh Tenancy & Land Reforms Act (http://himachal.gov.in/tcp/chap10.htm)
Looking to buy a holiday home in Himachal Pradesh? We have some of the best holiday home developments in Himachal Pradesh which we have reviewed on our website. Browse them from the list below and contact the developers directly: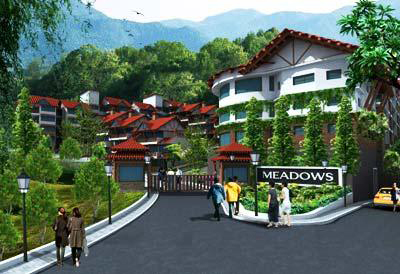 Who wouldn't want to own a holiday home in the lap of nature? And when the option is in Kullu-Manali in Himachal I think everyone would love to buy a property here. However with several restrictions to buying property in Himachal Pradesh, people wanting to buy in this Himalayan State are usually discouraged. But not anymore! With the launch of […]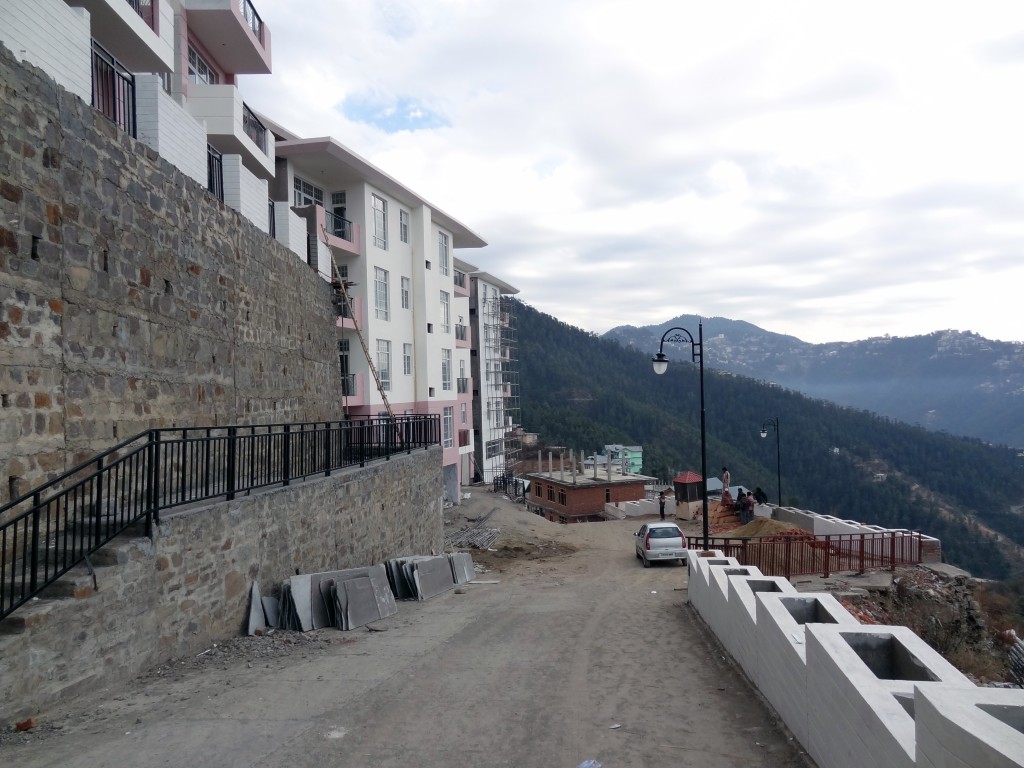 After the success of the first phase of constructions of Campton Estate comprising 1 and 2 BHK apartments, Sandwoods Infratech Pvt. Ltd. last year announced the launch of Windsor Suites comprising 1BHK fully furnished suites in the heart of North India's envious holiday Home location, Shimla in Himachal Pradesh. The first phase of the development has already been completed and […]
Shimla, the erstwhile summer capital of India, in the state of Himachal Pradesh has always been on the radar of prospective holiday home buyers. However due to rampant constructions in Shimla, the area today is very congested and problems galore including availability of drinking water during the summers, etc. Developers thus are now looking at areas in the vicinity of […]
To get more information & assistance, please submit the form below and our specialist will get in touch with you at the earliest.