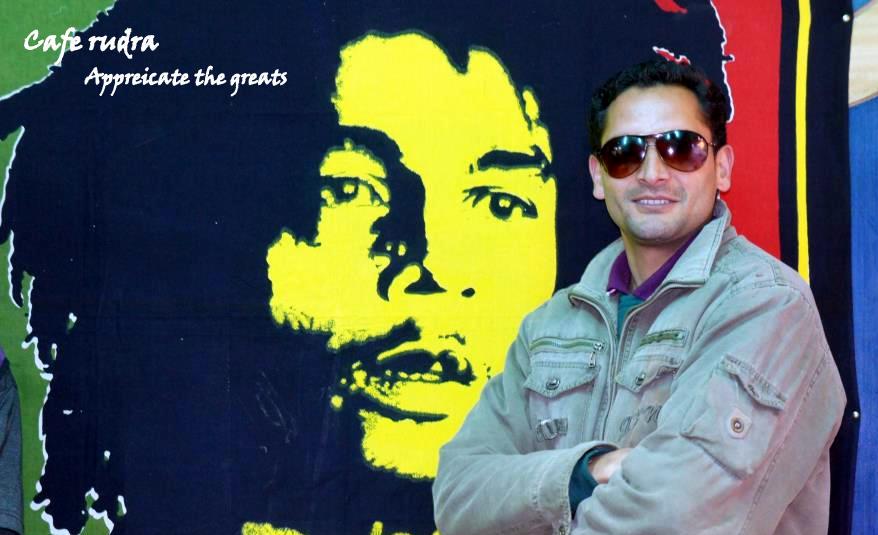 In all conversations that I had with everyone that I met and spoke to even for about five minutes in Kasauli, ended up with Café Rudra – a must-visit hang-out for a cup of coffee and some retro music. Although I couldn't make it to this much-talked about place during my recent visit, I did speak to the people behind the scenes to discover more about their widely popular café in this small cantonment hill station in Himachal Pradesh. I caught up with one of the café's four partners, Deepak Chandel who tells us about the cafe, the team and Kasauli.
The interview…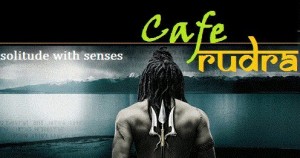 Tell us something about your café.
Café Rudra is the brainchild of four friends. All four of us are from Kasauli and have done our MBA in hotel management from Chandigarh and Kufri. We started the café a year ago and all four of us work hands-on to run it. The café is in the main market. Because Kasauli is a small place, most of the locals know about our café and so if you ask anyone for directions, they can show you the way.

Why did you start the café when you guys could have got good jobs in the flourishing hospitality industry of Himachal in general and Kasauli in particular?
We are often asked this question. Actually, even as kids, we had felt the lack of a good place for people to sit and have a coffee or a bite of something with some good music playing in the background. And this despite the fact that Kasauli sees a lot of tourists during the summer season. In Chandigarh and Shimla, we had seen the restaurant business flourishing. So when four of us got together in Kasauli, we decided on opening a café. However, we were unanimous in our decision to make it really unique, unlike any other restaurant. Well, the ambience, the music and even the choice of dishes one gets in Rudra set us apart from others.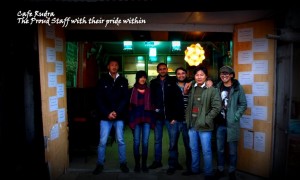 How big is the café?
Well, it is a not a very big one if you compare it with those that you see in Chandigarh. Nevertheless, one can expect to be comfortably seated and have a peaceful meal or a coffee. We can seat and attend to about 20 people at a time without feeling the pressure.

What makes Café Rudra unique?
I would say it's the dedication that the team puts into the job assigned to each of them that is reflected in the end result as seen by our customers. Owing to our experience in the industry, we have the advantage of being able to put in fresh ideas into the menu, the ambience, etc. with a finger firmly on the pulse of customers and their needs in a place like Kasauli. However, the fact that there are no good cafés in Kasauli also makes us unique I suppose.

Is the team of Café Rudra made up of locals from Kasauli?
Yes, we are all from Kasauli, although we completed the last leg of our education from either Chandigarh or Kufri near Shimla, which gave us a fair amount of exposure. Being more touristy and commercial than Kasauli, there is a lot for an entrepreneur to learn in these places.
Many of the people we had met tell us that the music you play in the café is phenomenal. Tell us something about this aspect.
Actually, all four of us are big fans of Bob Marley, which is evident in the décor and the music we play as they reflect some shades of the musician. However, we do play Bollywood or Hindi songs too, depending on the customers that are seated at a particular time. But mostly, it's retro – those unforgettable songs of the 70s and 80s that linger in our memories even now.

What about your customers? Are they mostly locals or you get to seeing more of tourists?
I would say a mix of both. As you may be aware, Kasauli is a cantonment area. So we get a lot of patronage from the people working here, so they do not really qualify as tourists in the right sense. We also see a small number of locals coming to our place on weekends. However, during the summer months it is mostly tourists that visit our café.

What about the food? What kind of cuisine do you offer?
We have a wide variety of cuisine, from Indian to Chinese to some English and Italian dishes. And of course, we also offer a wide range of beverages and desserts.

For a person wanting to visit your café, what would you ideally recommend?
Well, most of our dishes go well with the music we play in our café. Based on the feedback of our customers, you must try our burgers, our Chinese cuisine section and crepes. If you are a real Indian cuisine fan, then you must try our Indian breakfast. As far as beverages go, try our hot chocolates and for dessert go for our crepes. You'll find them lip-smackingly great!

LEAVING YOU WITH SOME THE IMAGES OF THE CAFE:
[wzslider]
To get more information & assistance, please submit the form below and our specialist will get in touch with you at the earliest.