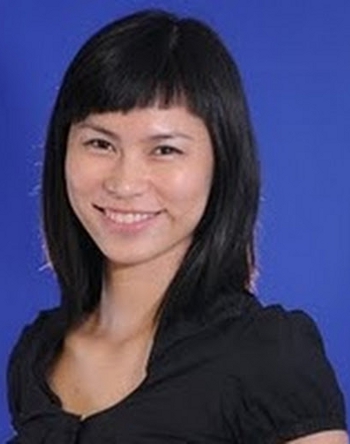 After staying in Singapore for about 12 years, Erika Oktora, decided to move to East Ledang in Malaysia's Johor state which is about an hour's drive from Singapore. Today she still works in Singapore and commutes daily from her home in Johor. She pens her experiences in her blog, Living in Johor, which is indeed a must-read for those who are planning to shift base here. We spoke to her about her decision to shift base to Johor, her new life in this developing locality, and what one should expect as a resident of East Ledang.
Tell us something about your background – personal and professional.
We are Australian and Indonesian couple who moved to live in Johor in 2010. We were living in Singapore prior to moving to Johor. I myself have been living in Singapore on and off for about 12 years. We are both in the technology space; I am a sales manager in online advertising industry whereas my husband focuses in IT and sustainability framework, consulting and education.
You work in Singapore but stay in Johor. Tell us why you decided on moving to Johor? How much time does your daily commute take?
We decided to move to Johor mainly because we wanted a bigger living space (which also makes economic sense) as we were preparing to start our own family. Not only it is very expensive to buy a landed property in Singapore, non-citizens (PRs) must also apply for permit to buy landed properties. Hence the chances of us having a landed property in Singapore was quite limited. Through an associate, we heard about a group of people who had moved to Johor for better lifestyle. One day we decided to rent a car to check out Nusajaya, we stumbled upon East Ledang and really liked the place. We spoke with a Canadian family about pros and cons of living in Johor; our biggest concerns were security and commute. Once those concerns were addressed, the rest as they say is history. We've been living in East Ledang now for 2.5 years and I have been commuting to work in Singapore on almost daily basis since. The daily commute takes an average of 1 hour to 1 hour 15 mins one way, but you do need to time your travel to avoid peak hours as much as possible.
Would you recommend this arrangement to anyone? Do you see a lot of expats doing the same?
There are many expats who have moved and are doing the same as us especially since the opening of Marlborough international college. We have neighbours from all over the globe, Indonesians, Singaporeans, Dutch, Americans, South Africans….you name it.
I think it is really up to individuals and personal choices. This environment may not suit those who are looking for convenient and love city life as well as the proximity to entertainment/ dining places. However, for families looking for bigger space and more relaxed lifestyle, I would definitely encourage them to consider this neighbourhood.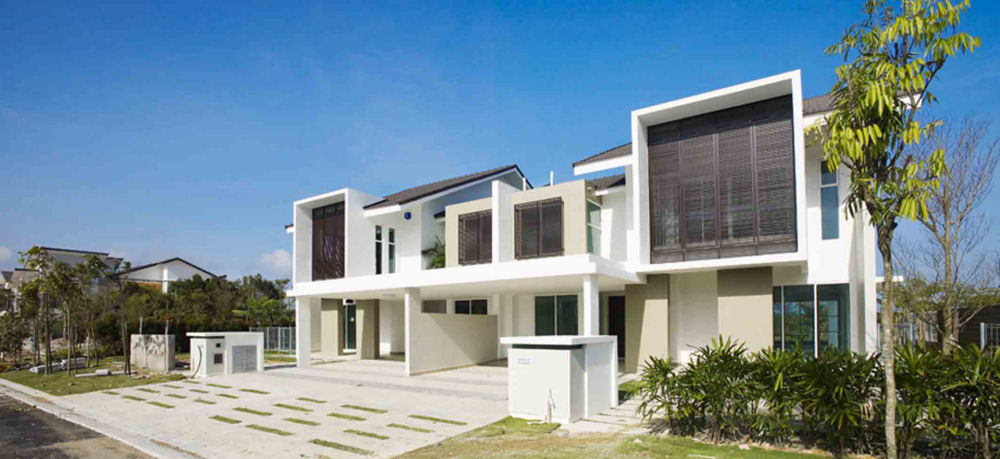 In terms of money saved, is it substantial or is it just the good lifestyle in Johor that made you take this decision?
We made the decision based on economic values as well as lifestyle, hence both are important and were key factors to our decision.
How would you compare living in Johor with living in Singapore? What are the pros and cons?
Living in Singapore is about convenience, the country is very well connected with public transport and since it is a developed city, there are a lot more entertainment and dining options. Johor, in particular, Nusajaya, is still a new developing area. A lot have changed in the area, but there are still limited options of good dining venues and choices. Another major consideration is transport. You would have to own and drive a car in order to be able to commute. Since I work in Singapore, the biggest cons for me would be the daily commute.
Having said that, I personally find these trade-offs more than worth it as we love and are very happy with our lifestyle in Johor. Not only do we have bigger space, but we also have a fantastic community who look out for each other, some have become like families. There are plenty of social gatherings in the area and we find that we do not have to just rely in Singapore for entertainment now. I also love the feeling of easiness and relief when I cross over from Singapore on the way back from work. After long day at work and long traffic jam in Singapore highways, I really appreciate the space and much more relaxed atmosphere that our neighborhood offers.
Do you see a lot of expats in Johor? What is the average age group of these expats?
Yes, there are many expats living in Nusajaya, particularly in Leisure Farm, East Ledang, Ledang Heights and Horizon Hills. I would say average group of these expats are mid 30s to mid 40s. There are also some retirees who have moved here for a more and relaxing living environment.
Tell our readers about the locality in Johor where you stay? For an expat what kind of properties available for her/ him here? What is the average pricing of these properties?
We live in East Ledang, Nusajaya. East Ledang is a gated housing development by UEM and is located less than 10 minutes drive from Malaysian 2nd link. Many who have not visited would think that the area is like Johor Bahru, but this new area is about 40 minutes drive from JB and is nothing like JB. Properties available for expats range from apartments, linked duplexes, semi-Ds and bungalows. Semi-Ds are transacting circa RM2.5 million (USD 8,28,225) and bungalows would be transacting well above RM3 million (USD 9,93,870) nowadays.
Can you name a couple of good developments where expats can buy a home? What are the things/ amenities, etc. that buyers should look at in these gated communities when they decide to buy?
Leisure Farm, East Ledang, Ledang Heights and Horizon Hills are most popular developments for expats. The most important things to look out for would be security, type of development, quality of build and maintenance of development by developers.
How's the revamping of your house going? I saw a blog post where you had posted pics of the revamped areas of your house. How was your experience? How easy is it to find home décor items in Johor (in terms of price and variety)?
We have finally reached the finish line for our house renovation project. There are a few things left to be completed; however these are all minor. It was very challenging to find a good reliable contractor, hence our project took a very long time as we had to change contractors in middle of our project. It's therefore very important to ask for good referrals from neighbors. My husband is also very hands-on with the project which ensures that we are getting what we want and ask for. The cost of renovation depends on size and scope of the renovation as well as materials used. For a semi-D, I would say that the average renovation cost would be RM120K-RM150K (USD 39754.80 to 49693.50) for standard fit-out.

How about the fun side of Johor? How is the nightlife of Johor? Can you name a couple of restaurants, pubs, etc, in Johor and East Ledang in particular? On an average how much will it cost a couple to eat out in Johor?
We've not explored pubs and bars in Johor that much. There are good restaurants in Johor, I would say more would be local cuisine versus western/international cuisine. Bukit Indah would be the nearest place to East Ledang and the area has been developed into eatery areas. There is shopping centre with cinema as well as new shop houses cafes/restaurants in Bukit Indah area now.
Any tips for expats who would like to settle in Johor? And for those who want to buy a property here?
Everyone is different so come and explore to see for yourself if you are interested/ intrigued. Talk to families who have moved and are now living here to get more insights and perhaps stay with a friend (if you have any living here) for a weekend to experience what it's like living in this area. For those to want to buy a property, make sure that you've done your research well (property prices are shooting up), check quality of the builds, explore financial options and do expect things to take longer than initially planned/expected.
To get more information & assistance, please submit the form below and our specialist will get in touch with you at the earliest.