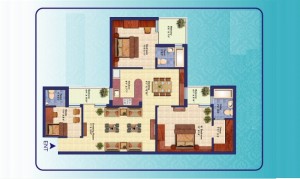 Those who have ambitious plans to build their dream holiday home, would either have the land ready for developing or else, would have to still hunt for a plot. When they do find a nice bit of land to build on, it is then that they realise that now they would need to get a contractor to do the actual building of their house! And finding a good contractor is not the easiest thing.
If you want a smooth process with results matching your taste and style, you must find a contractor who is right for your specific project. You would need to do some amount of prior research. Here are some tips to get the right contractor for your project:
Look for a contractor who has an established business. A business that has been around for a period of time will have a track record of success that you can review.
Check with local building supply retailers. An established contractor with a reputation for using quality materials and paying his bills with suppliers, is more likely to do quality work for you.
Get referrals: Referrals from people you know and trust, and who have had hands-on experience with the contractor go a lot further than references from people you don't know. You are more likely to get both positive and negative feedback from people you know. Also ask the contractor himself to give you 3 to 4 references with phone numbers.
Lastly, check if your contractor has fulfilled the professional and occupational licensing requirements established by your city and county in his earlier projects.
Questions to ask the contractor:
Once you've short-listed a few contractors, do ask them these questions to get a clearer picture before hiring them:
How long have you been in business?

Who will be assigned as project supervisor for the job? Does he have experience in working on holiday homes?

What is the time frame for starting and completing the project?

Do you have employees or do you use sub-contractors?

Do you regularly use these sub-contractors?

Is your company a full-service or specialty contractor?

Do you have design services available?

Does your company carry workers compensation and liability insurance?

Do any of your employees hold trade certifications?

How many holiday home projects have you completed in the past year?

May I have a list of references for projects and holiday homes you've completed which are similar to mine?

Will we need a permit for this project?
Be smart:
After you have completed your research, here are a few more tips that will help you make an intelligent decision when it comes to investing money in building your house:
Never accept a verbal estimate. Get everything in writing

Never rush into a project or hire the first contractor who comes along

Never promise or make cash payments or full payment up front

Don't think you've discovered a great bargain if you get an estimate from a contractor that is substantially lower than the others. Always remember: you get what you pay for. So if it looks too good to be true, it probably is. Go and take a look at the estimate again!
To get more information & assistance, please submit the form below and our specialist will get in touch with you at the earliest.