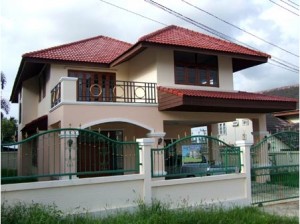 Before buying a holiday home, prospective buyers should consider various "ownership options" of properties where they can have a place to take a holiday and at the same time reduce the financial burden on them.
Many second home owners who do own a holiday home at the beach or mountains realise they are unable to spend as much time as they would like at their home; they also find that they are unable to get enough rental income from the property and moreover, it hardly makes any sense to have the expense of a mortgage, upkeep, insurance and taxes for a place they don't use more than a couple of weeks a year.
So before actually making a purchase, it is wise to consider ownership options available in the market:
1. Fractional Ownership:
Patterned after fractional ownership of private jets, the concept formalizes the idea of a group of relatives or friends pooling their resources to buy a getaway place. Here the ownership of a property is broken up into shares, in such a way that each owner may own a percent of the property, sharing an equal ownership with the other investors. Fractional ownership cuts down on the cost and everyone gets to enjoy a place that's more than just a hotel room. While owners of a fractional share can benefit from the appreciation in value of the property, buyers should be sure that they intend to re-visit the same location over and over again.
2. Time-share:
A time-share property is similar to fractional ownership of a property in the sense that you don't own it solely. Developers are the people who build and sell new time-shares. The concept of time-shares has been around for a long time, hence it should not be surprising that many buyers are more familiar with the concept of buying a right to use a property which lets them travel around the world. Time-shares have the advantage of offering life membership, and they also allow users to travel frequently to a favorite resort at a cheaper rate than they would get by booking it through normal routes.
However, the foremost drawback of time-shares in a property is that you do not actually own the property. You can only use it for a specific period of time every year. Moreover, it can also be difficult to get a reservation at a timeshare property during the peak seasons. Another drawback of owning time-shares is that you can't enjoy the appreciation of the property if the developer decides to sell it.
3. Shared Ownership:
Shared Ownership is aimed at people who cannot afford or don't want to buy the entire home in one go. It allows you to buy a proportion of the property to begin with, increasing that proportion in steps until you own the whole property. While you are buying a portion of the property, ownership is shared between yourself and the housing association or the developer (as the case may be) and you make payments on a mortgage for the part you own and pay rent to them for the other part you are using.
4. Holiday Homes:
This is perhaps the most conventional way to own a second home. With the rapid rise of local property prices in recent years, people have started looking for value-for-money properties near major tourist locations. Either a villa, a bungalow in a gated community or even a 4-bedroom apartment, the concept of buying a holiday home is more lucrative for an investor owing to pros outnumbering the cons. Contrary to the belief that buying a holiday home can be a liability, in reality, with a little intelligence the owner of a holiday home can reap benefits that are beyond his imagination.
Being the sole owner of the property, not only can he benefit from the property appreciation trend, he can also earn handsomely from its rental when he is not occupying the house himself. Moreover, the house can be his retirement home once he decides to settle down in his sunset years.
To get more information & assistance, please submit the form below and our specialist will get in touch with you at the earliest.