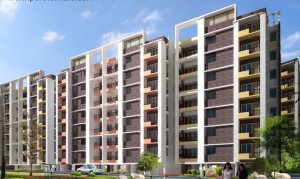 Many holiday home owners who have chosen to manage their property themselves have been very successful, but many owners have found that too much valuable time is spent on attending to repairs or in effective housekeeping of the property. While it is not a hard and fast rule to employ a property management company, as the owner you have to have a clear mind as to how much time you can spend in the day to day running of your holiday home.

Only for those owners who feel that they are unable to give much time, property management companies can be of great help. Managing one's property is a task in itself and there's more to property management than meets the eye.
If at all you decide to employ a property management company here's what you need to look at:
Before employing a property management company: Firstly, it is important to make sure the company is licensed, insured and registered. And secondly, you need to be certain that it has sufficient experience in real estate.
In a nutshell, a property management company will help you in the following areas:
Site management

Taking care of tenant problems

Undertaking repair work

Key-holding and changeover cleaning

Managing legal issues
Maintaining the Property: Even if you employ a property management company, you are still responsible for the property's maintenance and the cost involved.
But there are benefits too, such as the following:
Remember that the company is more capable to negotiate with vendors for discount prices based on volume, and these savings are directly passed to you.
The other benefit of such a company, is that it is always on call for emergency services like late night repairs that just cannot wait for tomorrow.
The services do come with a price tag which many owners find way above their expectations. They feel it is ultimately better to manage their own homes themselves. However, a good property management company will actually give you returns on your investment, and not cost you.
Other important considerations are the legal aspects of property management. Property management companies are well-versed in the current real estate laws and are abreast of constantly changing trends. So accordingly, they can help you make certain adjustments in the way you run your rental business.
In conclusion, before you employ a property management company to oversee your property, make sure whether the fee you are paying is really worth it. If you feel that you can always get these things done yourself then nothing like it!
To get more information & assistance, please submit the form below and our specialist will get in touch with you at the earliest.