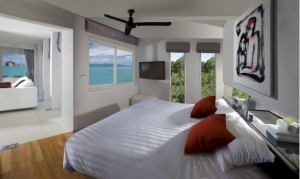 So the decision to buy a second home has been taken, and the property has been shortlisted! While you are working on the paperwork and getting your resources together, it is also the best time to plan ahead.
This will be your second home and you will definitely be spending less time in a year in this house. So it calls for planning what you want to do with the house when unoccupied. Any home owner will understand that a property you buy will require maintenance which can range between a few hundreds to couple of thousands based on the climatic conditions of the location of the property. As such if the house can be a source of regular income which can not only cover the expenses of the maintenance, but also can cover a part of your monthly mortgage, nothing like it! So the best question to ask yourself at this juncture is: Will my house be able to earn enough as a holiday home?
Whether you are buying a second home for yourself or to turn it into a vacation rental home, it is natural that you'll have some questions regarding letting it out to guests, rather than just friends and family. So here's how to plan your holiday home letting services:
Interior Decoration/renovation: Keep aside some money for the interiors of the house. Make a list of the essentials that a guest might need if they decide to stay in your house. Visit a couple of holiday homes in the locality for ideas. Think like a guest. If you had to live in that house what are the things and how the house should be.
Marketing your holiday home: Since most guests will be booking their stay in your home via the internet, building a website for your holiday home is not enough. The reasons being, creating a website with online booking facilities, etc. are very costly and also the effort to get to a position where your website will appear in the search engines is very tedious. So a more professional approach is required to ensure that you get a regular flow of guests coming to your home. Registering your property in a vacation rental portal can be the best idea because it will definitely be seen. Reputable holiday rental portals are a cost-effective way to get exposure to millions of travellers and also to manage booking inquiries. Since most vacation rental portals offer free registration with a commission-based model on a booking, it is thus inexpensive, and a reliable means to market your holiday home.
Finding a Caretaker: Don't wait for the last moment to find someone to do the changeovers/cleaning or to hold the keys of the house for your guests. Do a recce of reliable persons who stay nearby and are best suited for the job. Ask your neighbors for references. While it is difficult to leave the keys of your house with a person you barely know, employing the services of a caretaker is very important to ensure that the guests don't have a harrowing time trying to locate the keys or getting a unpleasant surprise when entering a filthy house. Shortlist a person and while the house is being constructed, communicate with him more often. This will give you a fair idea of the caretaker's personality.
Deciding the Tariff: The tariff you charge will be the major deciding factor for guests. If you charge more, you might be considered overpriced and if you price yourself lower than the prevailing rates it might give a negative signal to the guests that something is not good about the place. So before you decide your tariffs, find out the rates of holiday homes and hotels in the vicinity and their corresponding facilities and compare them with the amenities you are offering. If you feel you are offering more, then you can quote a higher, but competitive price. Also find out the peak and low seasons of the area and adjust your rates accordingly.
Conclusion: So if you decide to rent your property as a holiday home, you will need to set clear objectives pertaining to the length of time you intend to rent it and the income you expect to achieve. With these decisions however are questions around maintenance of the property, legal and tax issues in the country where you have bought the property and how best to promote your accommodation to prospective guests. So don't wait for the keys of the house and work on the plan on how to manage your property as a holiday home.
To get more information & assistance, please submit the form below and our specialist will get in touch with you at the earliest.