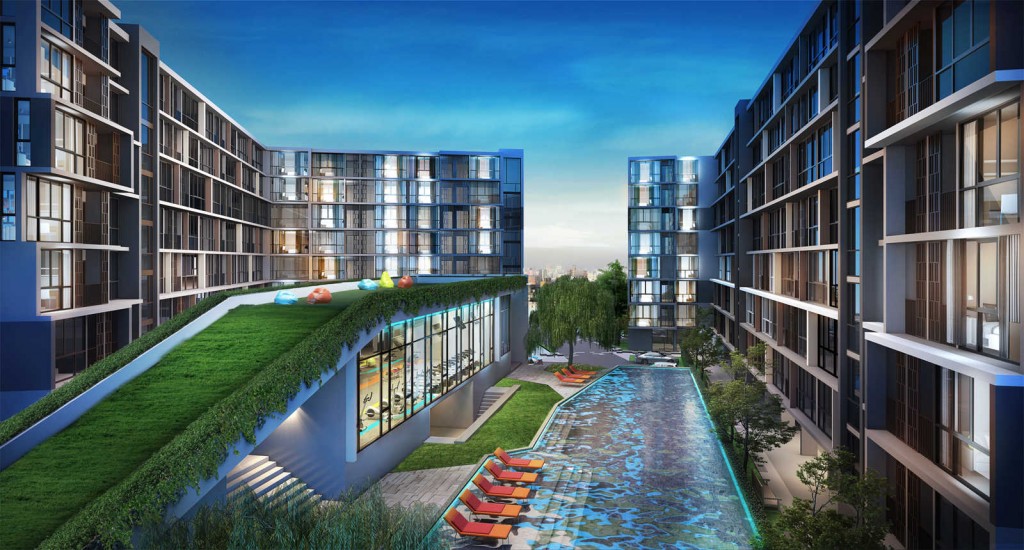 From humble beginnings to ultra top-end condominiums and pool villas, Phuket has something for everyone. Property deals in the island also reflect the new-found affluence of the island with a good choice of villas and condominiums on offer. Two of the four marinas on the island also offer luxurious and striking accommodation for sale and rent. In just a couple of decades, Phuket has grown as a very mature real estate market, creating tremendous opportunities for the astute buyer. The increasing numbers of tourists visiting the island over the years also have had a direct correlation with property prices.
Today we will take a look at another condo development launched this month. Phuket Thanee Co., a leading property developer in Phuket has recently launched its 361-unit Connext Condo project which will target first-time buyers on the island. A combination of one and 2 BHK condos, each unit will come fully furnished with ModernForm and Ikea furniture.
Scheduled for completion in December 2015, the project near Saphan Hin and Suan Luang Park will turn the area into a mixed-use community next to a residential housing estate also under construction by the same developer.
Spread on a plot of over four rai (1.6 acres), Connext Condo is aimed at offering affordable "downtown" accommodation for young, first-time home buyers with one- and two-bedroom condo units in two eight-storey blocks connected to the separately operated Fit Sports Club and swimming pool which is also scheduled for completion by December 2015.
During the launch of the development, Managing Director Lakkana Teowattankul, a member of the second-generation of the family-run Phuket developer, said: ""Connext condo will be at the heart of a fun, upbeat community with excellent facilities nearby. Everything is nearby. Surrounding the 50-metre swimming pool and children's play pool is extensive landscaped green space, as well as the Fit Sports Club, a coffee shop, restaurants and meeting places."
Real estate players in the island are terming the development as the most practical downtown living space, and innovative room arrangements with the ability to transform the living room and bedrooms into an open-plan arrangement with wall to wall sliding glass partitions. Plus, the kitchen and bathroom on the outer edge with a balcony ensures maximum ventilation.
Once complete the developments will be a mix of convenience, function and style for work and play with the surrounding green space planned to exist as a self-sustaining hang-out and meeting place that offers something for every buyer with different tastes.
Meanwhile, operated separately as a leisure and business oriented complex, the development will also feature a Fit Sports Club equipped with professional exercise equipment and classrooms for yoga and other group activities.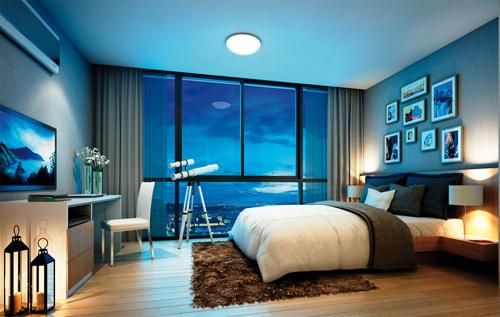 Completion date:
Construction of the two eight-storey blocks of 361 condos is scheduled to begin in January 2014 and expected to be completed by December 2015.
Offerings:
One and two-bedroom condo units
Pricing:
Prices of condos in Downtown Phuket starts at B1.43 million
Contact:
For more information one can call their sales team at 076-219912 or 082 222 6803/4 or email them at info@ connextcondo.com. For updates and latest price list you can also visit their website connextcondo.com.
Project status
This article was updated on 23 October 2020
To get more information & assistance on Connext Condos, Phuket, please submit the form below and our specialist will get in touch with you at the earliest.