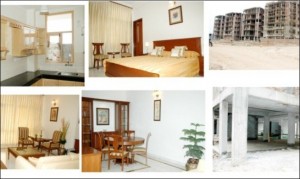 A recent media report has said that the controversial Apartment and Property Regulations Act of the Indian state of Himachal Pradesh, and enacted by the previous Congress regime to open the state's doors to private builders and realtors, is all set to be scrapped in the next Assembly session that begins on December 19 at Dharamshala.
The report published in today's issue of the Indian Express newspaper said that the BJP government has now decided to strengthen the existing Town and Country Planning (TCP) Act to regulate construction activity in the state.
The power to regulate real estate activity in Himachal Pradesh to meet the housing needs of the people in a sustainable manner, will now be entrusted to the state's Town and Country Planning department, the report further said.
The move comes in the wake of a political storm caused by the BJP government's decision to sanction a mega-apartment project, near Shimla, to Bamloi builders that allegedly had serious violations. The government then favoured setting up a House committee to check if any violations were committed by realtors operating in the state. The speaker then constituted a panel.
The House panel, headed by BJP senior MLA Suresh Bhardwaj, had recommended the scrapping of the Act, holding that the law was not in the best interests of the state. It pointed out a number of irregularities in the implementation of the Act, that according to the panel, had resulted in large-scale benami transactions and diversion of prime agriculture land along the national highways.
During the inquiry, the House panel had also found that 62 Essentiality Certificates (ECs) were granted between 2006 and 2011. Of these, 27 were awarded in 2006 and 16 in 2008 primarily by the previous Congress regime. The present BJP government had granted eight in 2008, five in 2009 and nine in 2010. Just one Essentiality Certificate was given in 2011, the report added.
To get more information & assistance, please submit the form below and our specialist will get in touch with you at the earliest.