During the course of my work, I must have visited over a 1000 holiday villas or communities across the world. While I've undoubtedly been impressed with quite a few, I've been underwhelmed in quite a few cases. I've always felt why the holiday communities did not seem well 'hospitable' and put it down to probably the developers coming in more from the real estate side of things and not as much from the hospitality side.

As such, recently I started thinking what I would do if I was the developer and the person thinking of building a holiday community. What would I do? Would I be able to do a better job as compared to the numerous smart people whose communities I had already seen on my visits.
With this tough job ahead of me, I thought of starting at the very beginning – my target audience. I put down my target audience as people who already had a primary residence and who were approaching retirement or else already retired. They would spend significant amounts of time at their vacation home. However, I wanted to ensure that it would be easy to maintain, keep clean and organized and so would not be as large as maybe the primary home for someone who was reasonably wealthy.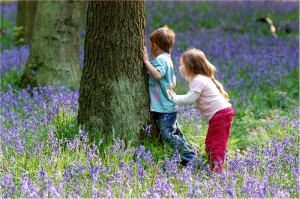 In my mind, my target audience formed itself as 'Grandparents" – so essentially people who were professionals who had retired and who were now grandparents – probably in their late 60s or early 70s – affluent, active and who longed for the homes of their childhood – green, clean and where the fresh air and nature was all present. They needed to have ample common space for their walks, well maintained gardens etc. while not being overburdened with having to maintain them themselves. They needed to have some extra room for when their kids or grandparents came over but not too much that furnishing or keeping the home clean was a chore in itself.
I then looked at what were some of the important features that the community could offer the residents and the more I thought about it a few features stood out in my mind:-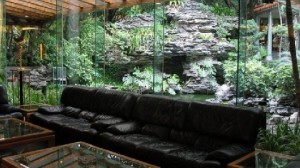 1. Exclusiveness: I felt a key aspect was that the community had to be exclusive with like minded people who could socialize with each other and who would think alike and be aligned in key matters.
2. Safe: Considering that in my mind the community would primarily be used by residents and their grand kids or else holiday makers, my outlook was to ensure that the entire community was access controlled and hence safe. It would be difficult for outsiders to access the common areas and kids could enjoy some of the simpler aspects of life undisturbed – playing hide and seek, discovering haunted houses, exploring nature etc.
3. Free from Vehicular traffic: The more I thought about it, the more I felt that I needed to do away with the image we have of this nice house with a garage and a car parked in the driveway. I felt that allowing vehicular traffic into the community would mean a compromise on noise, safety and security and so felt that the best option would be to have 'resort style' parking where all cars and vehicles could be parked at the entrance and the rest of the community could be vehicle free.
4. Caretaker and Food: It is inevitable that hired help is needed in every vacation community. Unfortunately for the hired help, this is their primary residence and they have very real needs e.g. their kids need to go to school, they have to wash their clothes, they need to have relatives visit them etc. As such in most Holiday communities or Vacation homes I felt the hired help was necessary but their living areas would need to be isolated from the guest areas – again something I was inspired by how hotels and resorts conduct themselves. The caretaker and his family would be on premise for any emergency – however their lifestyle would not be seen or heard by the guests or the residents. I also felt that the caretaker's accommodation had to have a spacious kitchen as quite a few of the residents would want to have the caretaker bring them food as opposed to cooking themselves.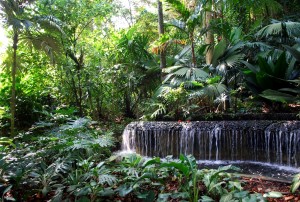 5. Landscaping: I felt that landscaping had the single biggest role to play in ensuring the community felt beautiful. As such, I felt that a large portion of the common facilities had to be kept untouched and dedicated to greenery and common areas that could be used by all owners.
Now that I had firmed up on the above, I went on to think about what I would want to incorporate in the floor plan of the homes. I'll go through some of my thoughts there in the next article, next week.

To get more information & assistance, please submit the form below and our specialist will get in touch with you at the earliest.