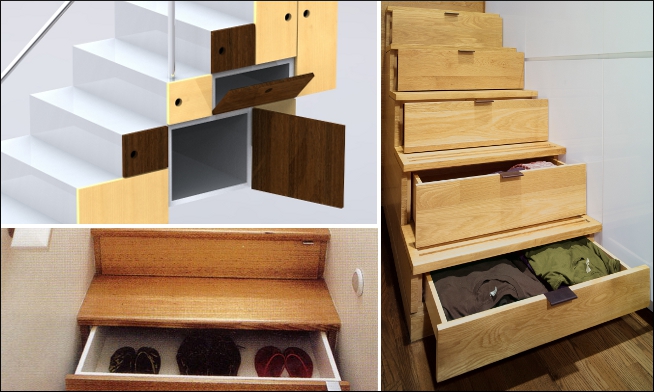 It's not always that one's budget permits to buy a palatial house! Contrary to the common notion, that larger homes require more effort to do-up, it is actually the interior decoration of smaller houses that requires more intelligence. Any interior decorator will tell you that whether large or small, space management is the key. Spaces in a home can be meticulously planned to meet the needs of an individual even in small houses. So regardless of the lifestyle, compact furniture and their proper arrangement become extremely necessary.
For instance, in the bedroom – the most important part of a house –it is advisable not to tighten one's purse strings while selecting a bed. It should be the best that one can afford and large enough to fit your space. With a table and lamp and a comfortable chair, the bedroom can look complete.
In a small house, the room should be multi-functional. One should use furniture, which has multipurpose use or items that can be folded. Homeowner can try to buy smaller and easily moveable pieces of furniture so that they can alter the arrangement from time to time to give a particular room a brand new look. For starters choosing cabinets with few open shelves, or instead of buying bulky sofa set, one can opt for single seat with legs and light chairs can be good options to give the room a more airy feeling.
For space friendly furniture, straight line furniture is perhaps the best option as it looks stylish and also creates multiple spaces in house. Space-saving furniture is one of the most common effective space management tricks – built-in wardrobes and beds, folding tables and sofas are simply lifesavers when it comes to saving space. Some of these have storage spaces to keep things right inside your table or pouf. So you might want to consider the folding bed with built-in shelves or wardrobe instead of that king-size bed.
In the living room, a sofa or two should be considered a must along with a television and sound system in one cabinet. Wall-mounted or freestanding shelving can be used to store books and display knick-knacks. An area rug can also add color to the room. Sofa-cum-beds (also called settees) are also quite popular among home-makers, which provide great storage options to keep all clutter out of sight.
Coming to the kitchen, small kitchens will need a safe place to cook and store food. As such modular kitchens are good solution to a small kitchen.
Meanwhile most houses have problems of storage, so one has to be creative when it comes to storage. One can use futons that can be quickly folded or a side and centre table with shelves and drawers can also help in storing items that are used daily. Use of open bookcases in bedroom and living room is useful in keeping books in a good condition.
One can create the storage space under staircase landing and make use of lofts at galleries or kitchen. Under-counters in bathroom and low height cabinets in living area or bedroom not only provide enough storage, but also help in accessorising the area.
Most designers today suggest that in order to save the space, it is important to create furniture with multiple uses or the kind of furniture that can be folded away and hidden away in wall or ceiling. Placement of furniture should be done in such a way that it does not interrupt the open spaces of the house.
One can try to create built-in storage for furniture pieces that can accommodate storage. A home-maker can create the wall treatment with hung cabinet or other vertically oriented pieces. Creating niches in the walls can be of great help. A folding dining table can also help make the area look less cramped.
Small spaces need to be intelligently decorated to make them look spacious. The use of mirror has a great impact making a room look larger. Reflection of a large mirror on the wall, both natural and artificial, bounces the light into room making the area appear larger. For furniture, one can use mirror, glass and steel to add vibrancy to the room. Chandeliers should be avoided as they lower the height of the ceiling.
Colors too have a great role to play in the look of the room. Monotonous hues help in making the room space look larger. Ceilings of the smaller rooms should be always painted white as it accentuates height of the room. White, beige and clay hues with only two to three coats make the room look spacious, as light and brightly colored walls are more reflective and help maximise the effect.
To avoid a cramped look, it is important to design the space in a planned manner, taking into consideration not only proper light and ventilation but also placement of furniture. Furniture should not be scattered all over the floor area. Arranging larger pieces at an angle or central sitting adds sharpness to the room. Similarly soft furnishings should be made using bright colors.
A homeowner will understand that effective space management also helps fast cleaning and easy home keeping. Thus space management of a house is not only about buying everything new, but is also about putting things in the right place and keeping them in order.
To get more information & assistance, please submit the form below and our specialist will get in touch with you at the earliest.