Now that you are ready to receive guests for your holiday home, you need to find a way to hand over the keys. If you have a caretaker in place or if you have taken the services of a property management company then it takes care of most of the problems, but if you are managing your holiday home rental yourself, you need to find a way to allow entry to your guests.
Here are some options to handover the keys of your property to your guests:
MAILING KEYS: Many holiday home owners have been doing this for decades. Though considered effective by many, this old-fashioned method of mailing keys to your guests leaves room for error. For instance, if the keys don't arrive in time, the guests might feel hassled. Plus it's not as simple as it looks.
KEY PICKUP: If you have a friend or relative staying near your property, you can keep a set of keys with them and ask guests to pick up the keys from their house. However the downside is that if your friend/ relative is not available at their residence at the time of the pickup, your guests won't have access to your home.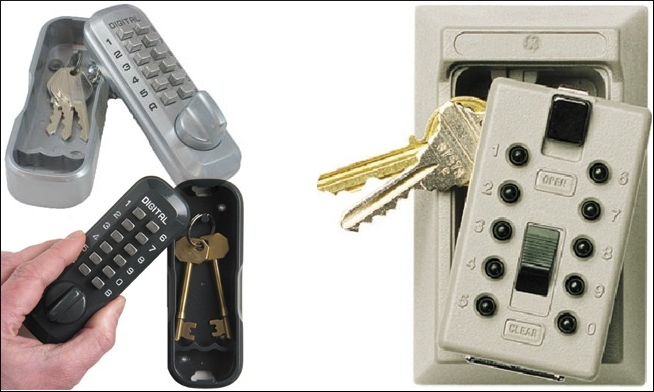 LOCK BOXES: Perhaps one of the best options to give access to guests to your holiday home can be by installing a lock box on your doorknob or in another easy-to-find place on your property. Cost of a common lock box is minimal and can easily be purchased at most hardware stores, or locksmiths, or on the Internet. By using a lock box you can easily set your own code, hang it on your doorknob, and put keys inside. You then give the guest the combination when you send them the details of your property. The only potential drawback of lockboxes is that you would need to visit your property to change the combination and thus it is not as friendly as some of the newer internet enabled keyless entry systems. However, remember that those require you to have internet access at your home and for it to be always on.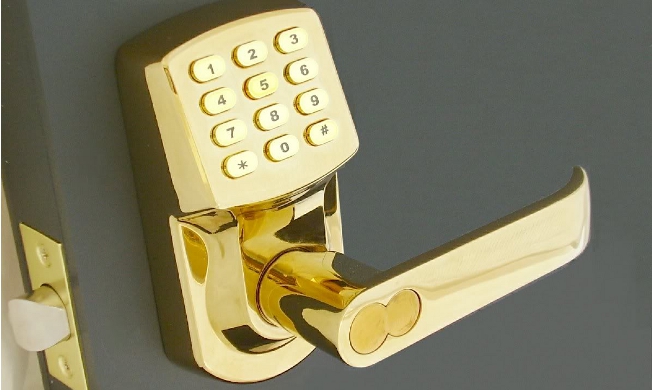 KEYLESS ENTRY: Holiday home owners, particularly those having their property in a gated community are finding keyless entry door locks very helpful and an easy way to ensure that guests get easy and hassle-free access to your property. All you need to give guests is the code which can be easily changed. Some of the newer internet enabled locks can also allow you to change the combination remotely and are great for locations with reliable internet and power connectivity.
KEYHOLDING: If you prefer that your guests receive keys from a human being, you might employ the services of a reliable keyholding company. Today many property management companies too offer keyholding services, so finding one in your locality should not be a problem. The charges are nominal and you can have peace of mind. Having said that, one should be careful while choosing the right keyholding or property management company. Read our articles on how to choose the right keyholding or property management company. This also has the additional advantage of someone being able to inspect your property on checkout for pilferage or damages.
To get more information & assistance, please submit the form below and our specialist will get in touch with you at the earliest.