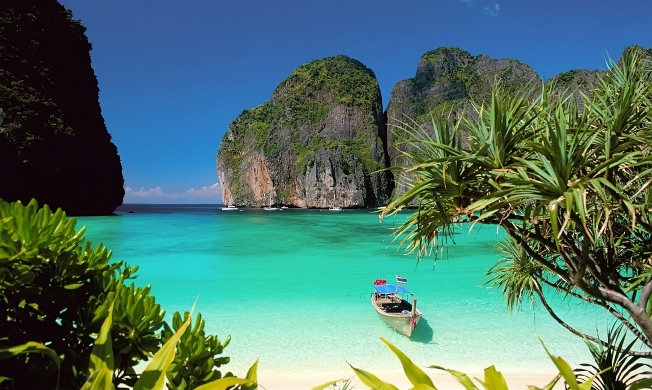 Thailand has been a traditional retirement destination for many, particularly nationals from European nations, owing to its good climate, generally foreigner-friendly laws and comparatively low cost of living. So if you have decided to retire in Thailand here are some pointers you need to bear in mind:
While traveling to Thailand just requires a tourist visa which is easy to avail, to stay here for an extended period of time or possibly retiring here, the process is a little different though not cumbersome.
First things first; let's take a look at the types of visas Thailand issues. Thailand issues three types of visas:

(a) Tourist Visa: A tourist visa, as the name suggests, is used to denote a visa that has been issued for purely vacation purposes. A tourist visa can be issued as a single entry visa, allowing a continuous stay of 60 days in Thailand, or a double entry visa which allows for 2 entries into the country, each of 60 days duration. Each 60 day stamp can be extended by a further 30 days by visiting an immigration office.
(b) Non-immigrant type 'B' visa: A non-immigrant type 'B' visa works in exactly the same way as a non-immigrant type 'O' visa with one exception. The type B donates it as a business visa, and those who wish to work in Thailand will need this type B visa as a prerequisite to obtaining a work permit.
(c) Non-immigrant type 'O' visa: A non-immigrant type 'O' visa is available as either a single entry, 90 day duration visa, or a multiple entry, 12-month visa. The single entry version allows the visitor to spend a maximum of 90 days within Thailand, although this can be extended by an additional 30 days by visiting an immigration office. The 12-month visa allows the person to leave and re-enter Thailand an unlimited amount of times within the 12-month period. Every time the holder enters Thailand they will receive a stamp in their passport allowing them 90 days to stay in the country.
The Non-immigrant Visas can be extended primarily for two reasons – extension based on marriage to a Thai national, or for retirement.
THE PROCESS OF RETIRING IN THAILAND:

Before even you decide to retire in Thailand, you must meet the financial requirements to get a retirement visa. Financial requirements include a bank account showing at least THB 800,000, and a monthly income of at least THB 65,000. The applicant must be able to show a sum of 800,000 Baht, which has been deposited into a Thai bank, for a period of at least three months before the application for visa extension, or must prove that he has an independent income of at least 80,000 Baht per month being transferred in to a Thai bank account. Once you have met the financial requirements and have decided on a place to retire, the next step is to obtain a Non-immigrant O Visa.
Requirements:
To get a Non-immigrant O Visa the following have to be met:

50 years old of age or older

Passport (at least 1 year remaining until expiration)

Holding the nationality or permanent residence of country of application

Proof of meeting financial requirement (stated earlier)

Bank letter showing funds or pension statement
Now for holders of a non-immigrant type 'O' visa, who obtained it for retirement purpose it is possible to extend the visa annually. This 90-day non-immigrant visa has to be acquired prior to your arrival in Thailand. Having said that you can also convert a tourist visa inside Thailand, but the process is lengthy and can take up to 1 or 2 months for this conversion process. So the easiest will be to go for a Non-immigrant O Visa.
Once the 90-day immigrant visa is issued you can now go for a one-year retirement visa. The documents to get this visa include:
Passport – copies of every page. Each copy must be signed by applicant.

Non-Immigrant Visa

Departure Card TM.6

Proof of meeting financial requirement

Thailand Bank book (original)

Letter from your Thai Bank

Medical Certificate (health exam administered by doctor at first class hospital)

3 recent photographs of 4 x 5 centimeter dimensions (not passport photos) with full face and taken wearing business attire (no hat and some jurisdictions require suit and tie).
CERTAIN RULES AND RESTRICTIONS:
Once you have been issued a retirement visa, there are certain rules to follow. There are also certain restrictions that you need to keep in mind:
Firstly, your Thailand retirement starts with your first and only appearance for the retirement visa at the Immigration office upon its approval. You must appear in person with your passport and sign the visa paperwork in the presence of the Immigration staff. The Immigrant staff puts a stamp in the passport at the time of approval.
Secondly, you get six months from your entry to Thailand to bring your household items from your home country. This period of six months starts from the date that you initially entered Thailand on the retirement visa O-A visa, regardless whether you leave or re-enter Thailand after that date. After you have been granted a permit to stay for a year in Thailand, your belongings will not be taxed. However, if your permit to stay is for less than one year, these items will be taxed 20% import duty plus 7% value-added tax.
Third, the one-year retirement visa does not allow you to have employment in Thailand.

Fourth, you must report to Immigration every 90 days to verify your current address.
Fifth, ensure that you obtain a Re-Entry Permit at the Thai Immigration prior to leaving Thailand for any period of time. The Re-Entry Permit is for persons holding an extension of stay. They must apply for a re-entry permit which is an approval by the Thai Immigration to exit and re enter the Kingdom whereby you are allowed to maintain the same period of time previously granted for your extension of stay. The re-entry permit is no longer issued at airports and must be obtained at your local Thai Immigration office.
Sixth, you will need to renew your stay in Thailand before your extension of stay expires. While this can easily be done in the Thailand Immigration, if you are not in Thailand at that moment, you can a new non-immigrant visa from a Thai Embassy or Consulate in the country you are residing.
DIFFERENCE BETWEEN EXTENSION OF STAY AND RE-ENTRY PERMIT:
In most occasions, people misunderstand the difference between an extension of stay and re-entry permit. The extension of stay stamp is the controlling date and everything depends on this date. The re-entry permit is only valid till the date stamped in the passport to leave the country. Any re-entry permit an applicant obtains will expire when the extension of stay expires. This means that if you depart from Thailand without a re-entry permit, your extension of stay is invalidated. So to get a longer period of time for your extension of stay one must ensure that one has a re-entry before departing Thailand.
This sums up the rules and requirements required to retire in Thailand. If you have any new information or any changes in the requirements or rules let us know.
To get more information & assistance, please submit the form below and our specialist will get in touch with you at the earliest.