If you have a room that needs freshening up, but you're short of time, money or permissions to do a major overhaul, an easy way of making an impact is to accent the room surfaces – a wall or the ceiling. In this article, we look at a few ways of creating this impact.
1. Accent Wall – Painted
The easiest way to add drama to a room is to select your best wall and paint it a colour that accents your room interiors. Accent colours, by definition, stand out, so don't play safe and paint your accent wall in shades similar to the rest of the room – use bold, startling, colours. While you're at it, experiment with textured paint.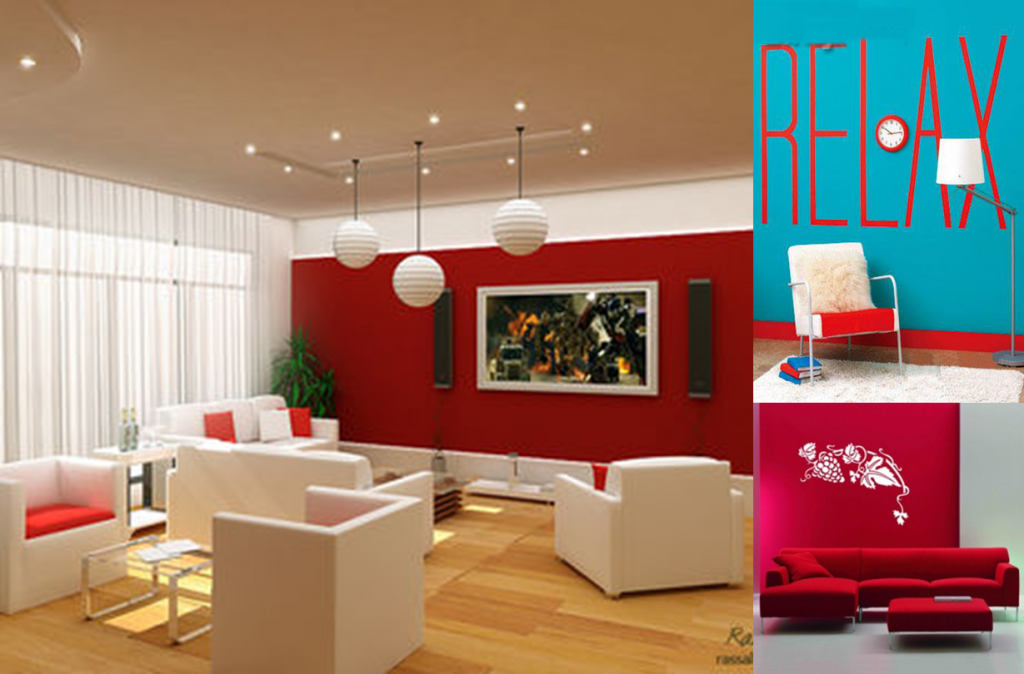 2. Accent Wall – Wallpapered
If you're not too excited by the idea of shifting and covering up all your furniture so that the painters can get on with it, wallpaper is often a quicker solution, if your wall surface is perfectly level. Wallpaper adds the intriguing possibility of patterns, pictures and textures that you can't get with paint. In addition, it's easily removed should you wish to do so.
3. Accent Wall, with custom wallpaper
You could take wallpaper to the next level, with your own, custom, images on wallpaper. Think of the possibilities! Your own themed jazz lounge at home.

4. Large Black & White Art Installations
A slightly off-beat way of accenting a wall is with over-sized abstract black and white art. The large size serves to accent the wall, and the black and white colours do not blend with room interiors. (Unless, of course, your room is all black and white!)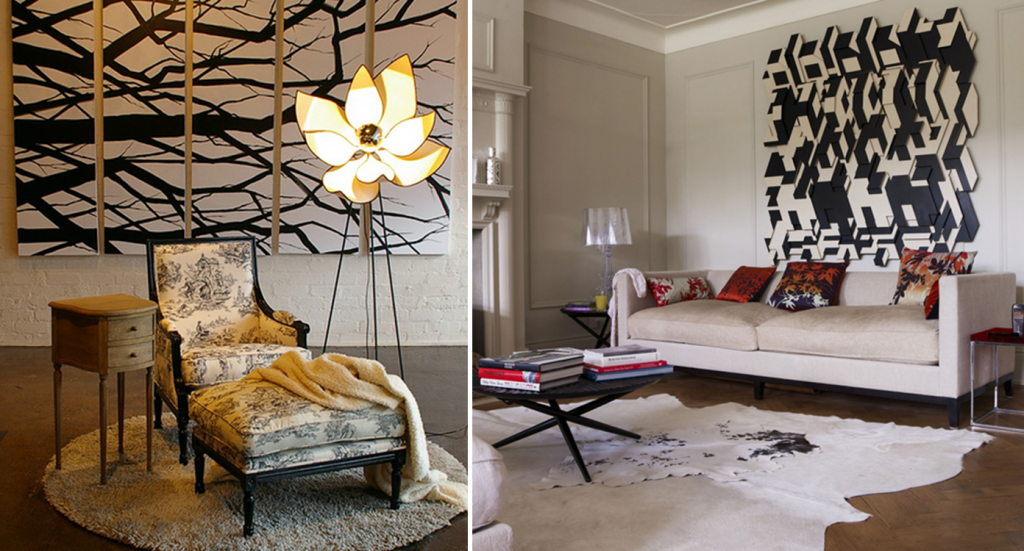 5. Accent the Ceiling
What if you have a very small room, or walls that are cluttered and can't be accented? Look at the ceiling for inspiration!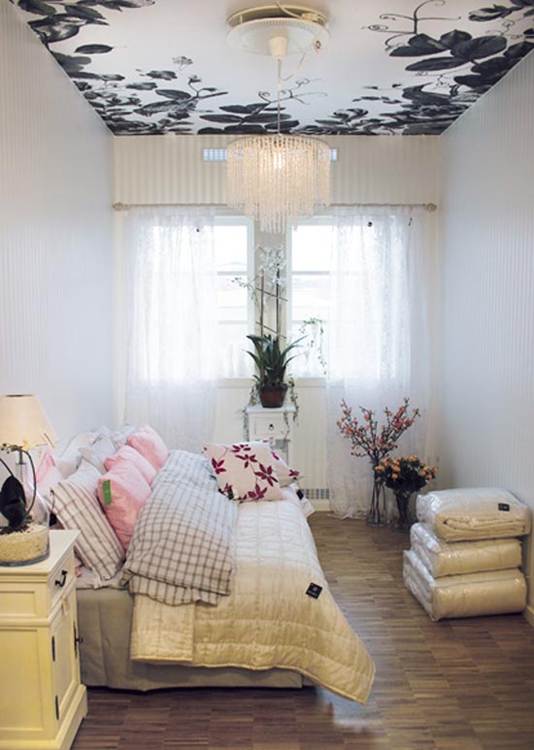 6. Can't accent the walls or the ceiling?
If you're truly constrained, and can't touch the walls or the ceiling, you may still have a way of accenting a feature in the room. Look at your furniture. Just painting a stenciled design on a wardrobe, or repainting a chest of drawers in an accent colour, or upholstering your furniture in exotic patterned fabric may be what you need to make your rooms live.
To get more information & assistance, please submit the form below and our specialist will get in touch with you at the earliest.