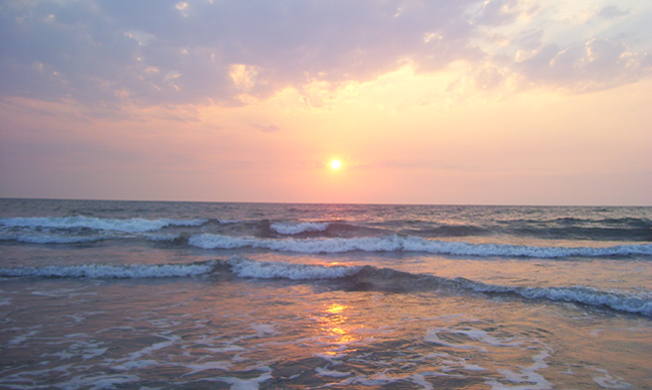 Since many decades, Goa has been considered as the most popular destination for owning a holiday home – both by Indians and foreigners alike. The pristine beaches, white sands, colorful flea markets, and most importantly the architectural diversity make Goa a holiday home buyer's ultimate paradise.
In terms of the quality of beaches and nightlife, Goa can be divided into North Goa and South Goa. North Goa beaches are considered to be more happening and the places for a night-long revelry are many. On the other hand South Goan beaches, though equally beautiful, are not frequented by tourists and South Goa has an almost non-existent nightlife.
PRICES OF PROPERTIES IN GOA:
In terms of property prices too, North Goa gives the investor better returns on his investments. Property prices too have seen a marked surge in the last decade or so. Home to expats, NRIs and Indians, North Goa has potential in abundance and there are many options to invest in.
Apart from the usual locations like Calangute, Candolim, Baga, Mapusa, Anjuna, developers are offering a wide range of holiday home options in the rapidly developing locales like Bambolim, Tuem, Amthane, Penha De Franca, Siridao, Ribandar and Merces. From studio apartments to villas to palatial Portuguese houses, the options are limitless.
On a broader scale, Goa's rather unique market primarily offers villas for ready property buyers. These units being priced between INR 65 lakh and INR 5 crore, depending on how close they are to beaches and other preferred micro-locations within Goa. Plots are also available at prices between Rs. 30 lakh to Rs. 3 crore. However the recently developed gated communities offer some of the good apartments that are also good holiday home options for those who are looking to invest a less. Apartments based on size, location and number of bedrooms can cost anything between INR 40 lakh to a crore.

DO HOLIDAY HOMES MAKE SENSE IN GOA:
With several million tourists visiting the state each year, Goa gives very high rental returns. Most of the foreign tourists who come to Goa stay for longer periods, thus renting a holiday home make more sense for them. Additionally, hotels of Goa are unable to accommodate the huge rush the state sees during peak season. As such holiday homes become the only alternative for tourists.
TOP TIPS TO BUYING A PROPERTY IN GOA:
However if you are planning to buy a holiday home in Goa, ensure that you make the right investment. Here are some tips:
1. It makes sense to buy in North Goa. Because of the inflow of tourists, even if you are planning to buy for your own vacation, the appreciation of the property will be more in North Goa compared to the South of the state.
2. Although sea-view and beachfront properties are highly priced, it is better to invest in these.
3. If you plan to invest in a plot, make sure that you thoroughly check the papers. Many might want to buy an old Portuguese house. But buying a plot in Goa or a house can be tricky due to ownership issues. It is better to buy those sold by reputed developers instead of individual sellers. Hiring a lawyer is a must.
4. Since Goa is blessed with many rivers; the Mandhovi and Zuari being the most prominent ones, one can also opt for river-view properties which are priced relatively lower. However if you are looking at buying a property to start a holiday home rental business, buying near the coastline makes more sense.
5. Make sure that the property you invest in Goa is not in the Coastal Regulation Zone (CRZ). A non-local person who purchases land within 200-500m of the high tide line, but is not a traditional inhabitant or plying a traditional occupation cannot construct a dwelling unit or a farmhouse in CRZ area.
ZONING AND RESTRICTED AREAS:
If you have decided to buy a plot to build your house make sure that the concerned plot is within 500 metres from the high tide line which is classified as CRZ-III under the classification of Coastal Regulation Zone for regulating development activities in the coastal stretches within 500 metres of High Tide Line on the landward side.
For all 'constructions/developments' (including houses, hotels and resorts) located within 500 mts. of the High Tide Line (HTL) along the sea coast and within 100 mts. (or the width of the water body, whichever is less) of the HTL on the banks of rivers/ creeks/ backwaters'' influenced by tidal action require prior clearance under the CRZ Notification of 1991.
The development or construction of properties in the category of CRZ-III are regulated in accordance with the following norms:
(1) The area up to 200 metres from the high tide line is earmarked as "No Development Zone". No construction is permitted within this zone except for repairs of existing authorized structures not exceeding existing FSI, existing plinth area and existing density. Only agriculture, horticulture, garden pastures, parks, play-fields, forestry and salt manufacture from sea water are permissible in this zone.
(2) Development of vacant plots between 200 and 500 metres from the high tide line in designated areas of CRZ-III with prior approval of the Ministry of Environment and Forests is permitted for construction of hotels/beach resorts for temporary occupation of tourists/ visitors subject to the conditions as stipulated in the guidelines given under Annexure II of the Coastal Regulation Zone Notification as amended on 16/8/1994.
(3) Construction/ reconstruction of dwelling units between 20 and 500 metres of the high tide line is permitted as long as it is within the ambit if traditional rights and customary uses such as existing fishing villages and Gaothans. Even here, building permission for such construction/ reconstruction will be subject to the conditions that the total number of dwelling units shall not be more than twice the number of existing units, the total covered area on all the floors shall not exceed 33 percent of the plot size, the overall height of construction shall not exceed 9 metres and construction shall not be more than 2 floors (ground floor plus one floor).
(4) Reconstruction/ Alterations of an existing authorized building is permitted subject to NDZ and CRZ-III.
HOLIDAY HOME DEVELOPMENTS IN GOA:
Gera Astoria – 2 BHK Luxurious Apartments at Miramar, Goa

Gera's Astoria is a premium residential project offering lavish living right in the heart of Panjim near the well known Miramar beach.

Akar Excelsior – Akar Creations' Apartments & Row Houses in Colva

For those who are looking for a second home nearer to the airport, railhead and the National Highway, Akar Creation Pvt. Ltd's Excelsior in Vanelim near Colva could be a good option for you.

Acron Group's Villa and Apartment Projects

Emerald Court, an apartment project at Aprora; Eugenia Evergreens, a premium garden villa development at Moira; and Fleurgreens, an affordable apartment development at Aldona are the latest offerings from the developer.

Heritage Princeś Real Estate Developers' Heritage Exotica

Heritage Exotica is a gated community comprising villas and apartments. The development is located in Baga Arpora, just a couple of kilometers from two of Goa's well known beaches.

Sun n Sand – boutique apartments in Candolim

Having successfully completed several projects, Devashri Real Estate Developers has recently launched a new project Sun n Sand, a holiday destination comprising resort style boutique apartments at Candolim in Goa.

Water's Edge – Sattva Group's Apartment & Villa Project

Water's Edge is a combination of 2, 3 BHK apartments and 4 BHK villas. The development is located in South Goa on a hilltop overlooking the Zuari River.

Highland Constructions' Highland Villas & Highland Vistas

Highland Villas and Highland Vistas are both located in Porvorim, an area which is fast developing into a much sought after residential locality and has a number of apartment complexes and quaint houses in the near vicinity.

Villa and Apartment Projects by Tropical Homes Real Estates

The two developments by Tropical Homes Real Estates Pvt. Ltd. both in North Goa – one project featuring a combination of fully-furnished villas and apartments and the other comprising villas, row houses and apartments.

The Paradise and The Renaissance – 2 Developments of ACE

Delhi-based ACE living up to its name Achieving Continuous Excellence (ACE) is currently marketing two of its ongoing projects – The Renaissance (1 and 2) and The Paradise.

Projects by Palacio Property Developers in Goa

After the successful completion of its projects in various developments in Mumbai and Goa, Palacio Property Developers Pvt. Ltd. is currently working on three projects in Goa

Aqua Terraza – Semi Furnished Apartments in North Goa

Aqua Terraza, a river-view semi-furnished apartment project, being built by N S Housing and Infrastructure Pvt. Ltd. at the banks of the river Mandovi offers some of the spectacular views of coconut groves.

Projects by Nanu Estates Pvt. Ltd. in South Goa

Nanu Estates have developments featuring bungalows, row houses, villas, apartments and developed residential plots to its portfolio.

Colonia de Flores – Villas by Cosme Costa and Associates

Colonia de Flores is a gated complex being developed by Cosme Costa and Associates, a part of the Cosme Costa Group, which is a collection of 23 well designed individual villas in Assagao, just 10 minutes away from the Mapusa City.

Asian Bay View – Villas and Apartments by Asian Constructions

Being developed by Asian Constructions, Asian Bay View is beach property located in Dabolim, Goa comprising a combination of villas and apartments.
To get more information & assistance, please submit the form below and our specialist will get in touch with you at the earliest.