[wzslider info="true" lightbox="true"]
For this week's property clinic, we look at a property that does not really need a clinic. This service apartment in New Delhi is near the National Institute of fashion Technology, and has perhaps taken inspiration from this august institution. The rooms are well designed and carefully finished, with thematic inspiration from Bollywood and Indian Kitsch, both popular with Indian fashion designers.
So, if the property does not need fixing, why are we talking about it? I think it's important that we recognise homestays that have gone the extra mile in becoming attractive destinations. The owners of this homestay have invested their creativity, time and money in making their property memorable and comfortable for their guests, and I hope they inspire more of us to do the same.
Let's look at the property in detail. There's a very luxurious well-equipped lounge, with the sort of accessories you expect from 5 star properties.
See the fresh flowers on the centre table? That's the sort of personal touch guests notice and appreciate. Furnishing the room well is all very well, but simple personal touches like the flowers always strike a chord.
Now let's look at the two themed rooms, the Bollywood dining room and the kitsch kitchen.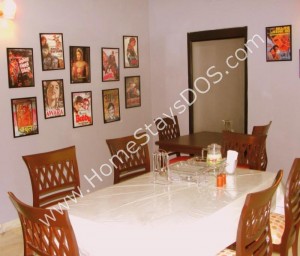 These are exciting themes, easy to accessorise well within a budget. The Bollywood dining room introduces the theme by film posters on the walls, but stops short of extending that theme elsewhere.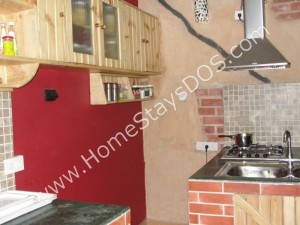 The kitsch kitchen goes all out, with the exposed brickwork, the faux plastered crack in the exposed concrete wall and the pine cabinetry contrasting with the slick steel kitchen hardware.
Moving on to the bedroom, I love the striking use of colour here.
If I had to make any recommendations at all, I would suggest using kitsch accessories to tie in and extend the theme from the kitchen to the rest of the apartment. This can be done cheaply, as all the accessories I have in mind are available online. Starting with kitchenware, such as these kettles and pails: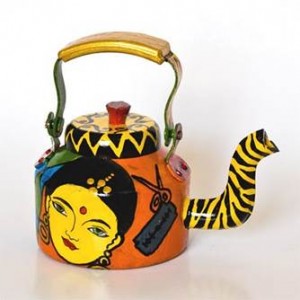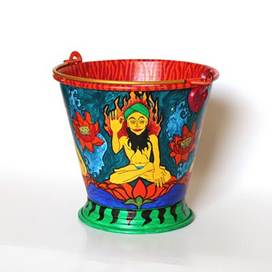 Art throughout the apartment could be possibly inspired by this collage: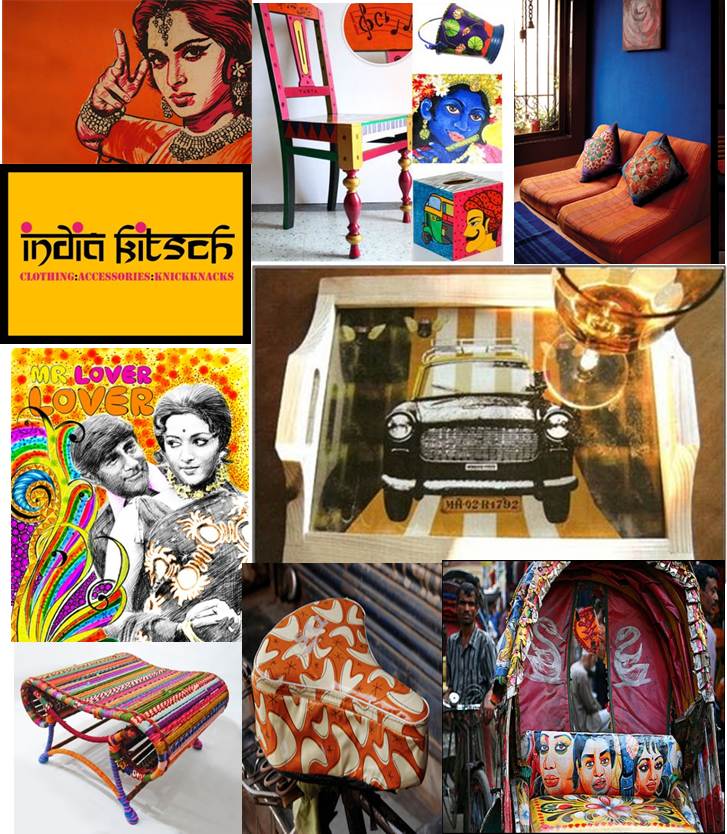 The living room, if one chooses to do a kitschy makeover, could use treatments like these: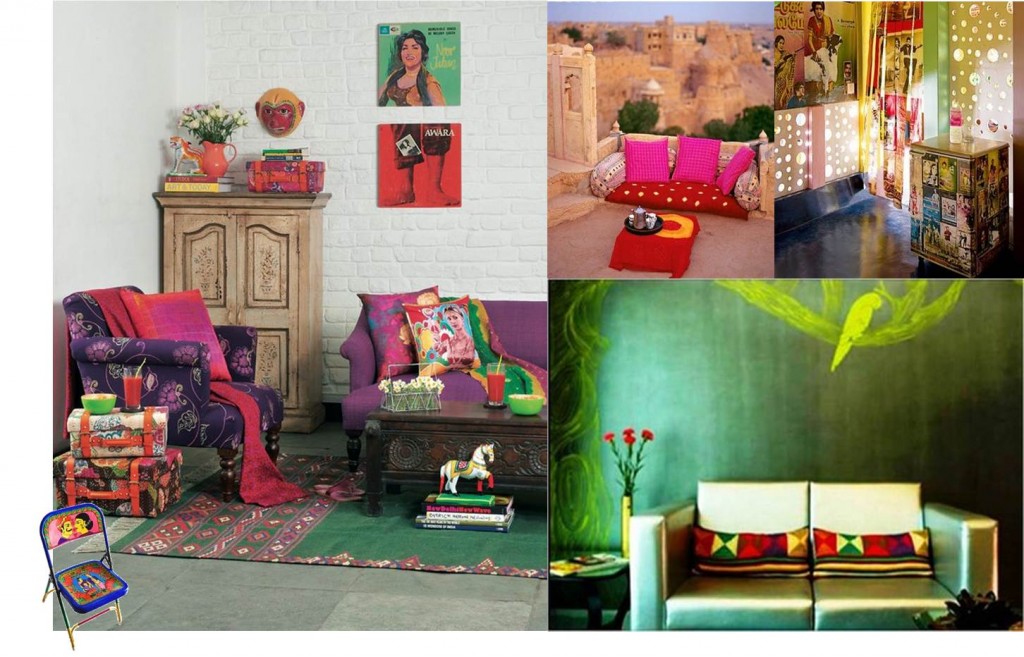 And for the bedroom, accessories and art like this would liven things up.
Does kitsch inspire you? Let us know what design styles excite your imagination.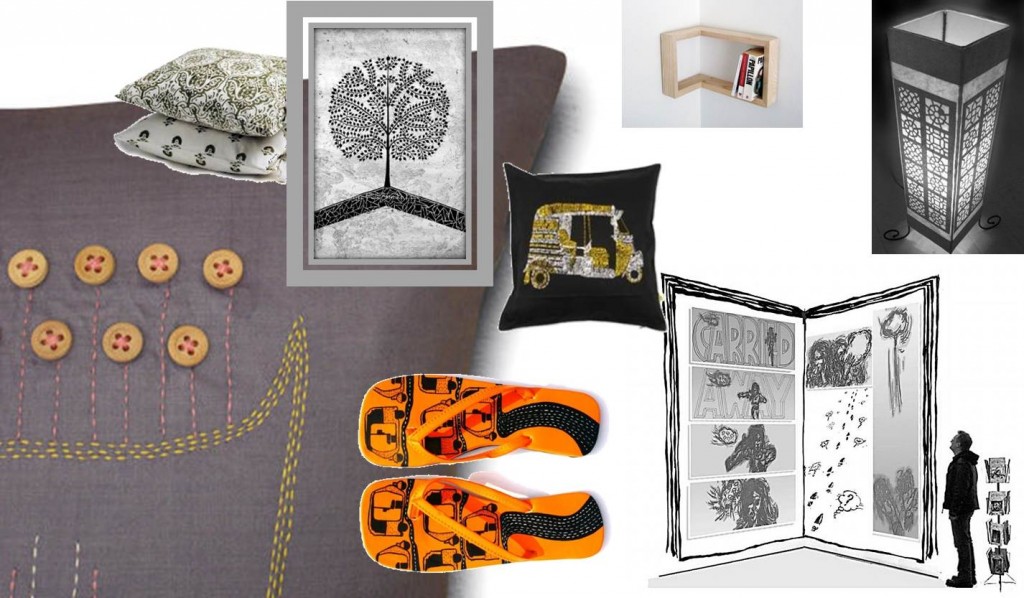 To get more information & assistance, please submit the form below and our specialist will get in touch with you at the earliest.