Lonavala and Khandala: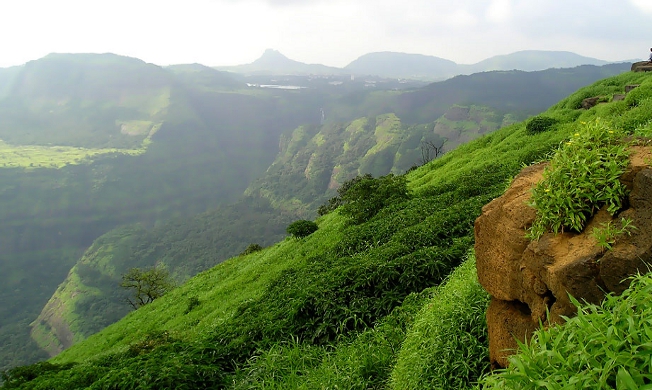 Less than a couple of hours' drive on the Mumbai expressway, one can see clouds descend on the serene, tranquil hill station of Lonavala, a perfect getaway for most city dwellers! Every weekend the twin hill cities of Lonavala and Khandala turn busy as city dwellers make a beeline, to spend some quality time, far away from the hustle and bustle of the city. Situated at the hilltop, these picturesque towns provide a panoramic view of the unexplored surrounding territories. These towns are also ideal picnic spots with gurgling rivers and dams around them, drawing people from all walks of life.
Karjat: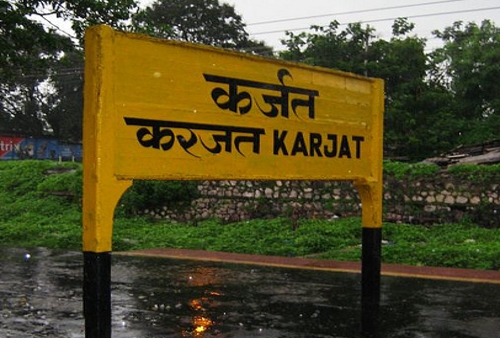 Karjat with a population of 2,17,363, is located on Bhor ghat, Sahyadri, Western Ghats as well as at the end of the coastal plains of the Konkan region near Deccan. It has an average elevation of 194 metres (636 ft). Karjat is a preferred spot for weekend holidays, picnics, river rafting, trekking, hiking, and mountain climbing. It is a favored destination during the rainy season. Many farm houses and residential colonies are situated here with all civil amenities and a municipal corporation. It also houses BIG ND Studio which is one of Karjat's highlights.
Karjat has emerged as an ideal vacation home destination and investment location. More so, its proximity to Mumbai and other upcoming infrastructure projects, have made it a hotspot for investors and potential second home seekers. Properties in places away from Mumbai such as Karjat, cost less than Mumbai, however maintaining the weekend home can be inconvenient for those living in Mumbai. However the overall benefits of owning a weekend home outweigh the disadvantages.
Paying a rate of Rs. 3,000 to Rs. 4,500 per month to a caretaker who doubles up as a chowkidar also works out to be rather cheap. A huge number of designer apartments and resorts have mushroomed in and around Karjat.
Alibaug: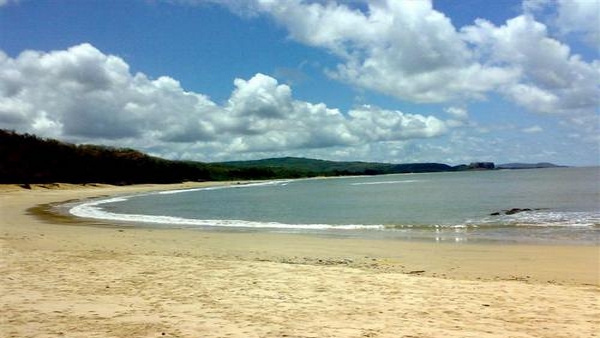 Alibaug is one of the traditional weekend getaway destinations for residents of Mumbai. Since the late 1990s, it has also emerged as a second home destination. Its proximity to Mumbai, the availability of a seashore and the possibility of unwinding in low-density housing in natural environs, make it attractive as a holiday home destination.
In the last 2 years the area around Alibaug has attracted many investors. Reasons are two Special Economic Zones that are being developed. This includes a new Port (at Revas) and a new road which will reduce the distance between Alibaug and Mumbai to about 50 kms. There is greater appreciation potential for this area waiting in the wings in the form of the proposed Nhava-Sewa link, which would vastly increase accessibility.Those with an eye for investment calculate a considerable rise in property value in the coming five years.
Peninsula, Piramal and Samira Habitat are few of the prominent developers active in Alibaug. Row houses range from Rs. 70 lakh to Rs. 2 crore, bungalows range from Rs. 1.25 crore to Rs. 7 crore and plots from Rs. 2 lakh to Rs. 2 crore.
To get more information & assistance, please submit the form below and our specialist will get in touch with you at the earliest.