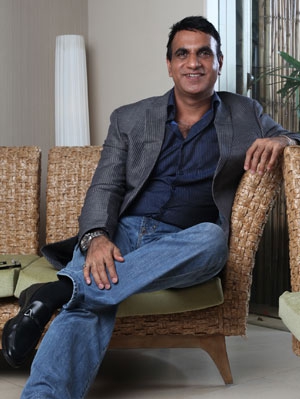 The second home market in India will see a growth of 60 to 70 percent in 2012, writes Santosh Naik, MD and CEO of Disha Group, a Mumbai-based realty developer and pioneer of second homes.
Naik in his blog post titled 'Reality for Realty Sector in 2012' writes: "As far as second home market is concerned I see a growth of 60 to 70% in 2012 due to strong growth in Indian economy and options available in terms of locations and prices starting from as low as 5 lacs."
"Second Home sector is emerging as preferred sector for investments because some of these destinations like Karjat, Alibaug, Shahapur, Murbad, Roha will soon become first home destinations."
Naik further noted: "Talegaon near Pune is a classic example of this which we at Disha Direct promoted as 2nd home destination between 2005 and 2009. And today it is a first home destination and prices have increased more than 500% over last 5 years."
On the real estate sectors outlook for 2012, Naik writes: "The real excitement is going to be in residential sector. There is a demand of 30 million homes in India as on date and this figure is increasing every year. Every Indian irrespective of his social and economic status would like to buy and own a house because this gives him tremendous sense of security as well as satisfaction. Looking at this demand the big corporates like Tata, Godrej, Mahindra and others have entered in this sector. And due to this the product quality will improve substantially and customers will get better product in terms of master planning, layouts and space planning, amenities and technology. Big and self sustainable townships will be developed across India where the work place will be close to your home."
"The demand for luxury segment (2 crore and above) will be slow and mid segment (60 lacs to 1 crore) will be moderate in 2012. The prices will be steady in these segments and I don't see any substantial increase in prices. In fact in some locations I foresee correction where the supply exceeds demand. I also see the big trend of 1 BHK homes coming back in most of the metros where the prices are beyond reach of common man. The home loans interest rates will also reduce by minimum 1 percent."
About his company's future projects in 2012 he writes: "In 2012, we will be launching some interesting and innovative projects in second home as well as affordable housing segment. We will also be launching our first senior citizen living project at Kamshet as we see this as future growth segment in Real estate sector in India."
"Realty sector has a great potential in India and I see lot of innovations happening in 2012. Innovations which will change the future of this sector," Naik adds.
To get more information & assistance, please submit the form below and our specialist will get in touch with you at the earliest.