Cambodia has usually been under the radar for investors looking to invest in South East Asia because people have historically flocked to Thailand, Vietnam, Philippines and Indonesia. But Cambodia has started to see significant investment in the past couple of years and this is for a few reasons:
Investment occurs in USD which allows people more freedom and low risk of investment
Cambodia is strongy linked with China. The result is alot of tax benefits, special economic zones (SEZ's) etc.
The country has grown rate of 10% in its GDP which is more than any country in the region. This has resulted in alot of companies moving to Cambodia with 80 Fortune 500 having already invested in the country.
The country does not currently have a capital gains tax. However, starting in 2022, Cambodia will implement a variable capital gains where you can choose to pay either 20% of the capital gain or 4% of the selling price.
Phnom Penh is the capital and largest city in Cambodia and would be the main city to invest in the country. There is also a very low supply but high demand for goods and services in the country which makes it have a very high potential of growth. The country is also a large part of China's Belt and Road Initiative which will help elevate its economy on the global scale.
Overview of MESONG:
MESONG is Wonder Development's flagship project in Cambodia. Located in the prestigious area of Diamond Island, Phnom Penh, the project is close to the city's green spaces, embassies, schools and malls. The structure, which is one of the tallest buildings in the country at 68 storeys tall, employs many South-East Asian characteristics such as using lots of Bamboo and wood in the design. The building is also designed keeping preservation of ecology and openness in mind. The development team includes award-winning British designers, Novo Architechts, Mott McDonald, who is a world class structural and mechanical engineer and Sanbase Corporation, an interior design and project firm based in Hong Kong.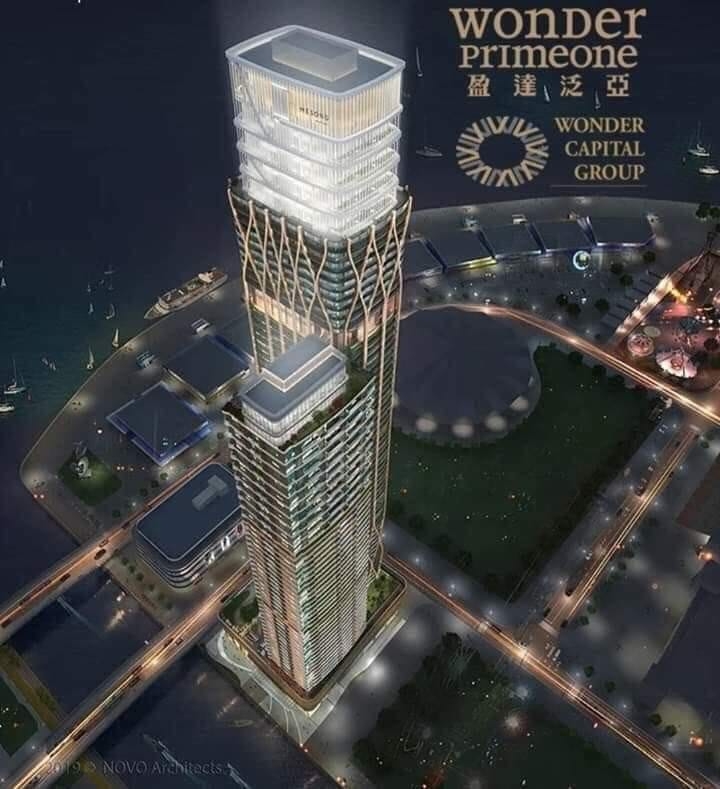 Amenities include MESONG Club which is open all year-round and provides residents with elite services, an infinity pool located on the 52nd floor, gym, yoga studio, restaurant and bar, children's play area and much more. MESONG Grand, an exclusive social club open to residents and members, is located on the rooftop of the property where people can enjoy a tremendous, un-rivalled view of the city. It includes ultra-premium facilities such as a wine room, cigar lounge, conference room, snooker and golf room and a roof-top bar.
With a high expected rental return and 10% downpayment, the development seeks to boost the city's economy and attract foreign investment. The building is currently at 10% completion and will countain around 1,200 units when ready. There will be 1, 2 and 3 BHK units available starting at around $155,000.
To get more information & assistance, please submit the form below and our specialist will get in touch with you at the earliest.