The Cayman Enterprise City is an award-winning free zone located in the beautiful Cayman Islands that seeks to combine the best of cosmopolitan island living with a dynamic business environment.
Today we speak with Charlie Kirkconnell – CEO of Cayman Enterprise City, to learn more about the project and the benefits it offers to entrepreneurs and businesses. Charlie is an accomplished lawyer and executive who has led Cayman Enterprise City (CEC) as its CEO since January 2013, during which time it has helped hundreds of businesses establish a physical presence in the Cayman Islands.
The project comprises three distinct special economic zones:
Cayman Tech City – A tech hub which houses some of the world's leading blockchain and FinTech companies.
Cayman Commodities & Derivatives City – A hub for investment funds, fund managers and prop traders that operate in the American time zone.
Cayman Maritime & Aviation City – A shipping and maritime sector hub catering to globally-focused shipping and maritime services businesses.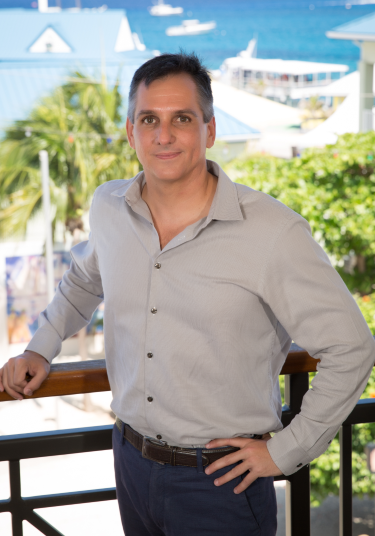 Hi Charlie, thanks for taking the time to speak with us today. Can you give us a brief overview of Cayman Enterprise City and the vision for the project?
Of course, Cayman Enterprise City was launched in 2012 after the 2008 global recession to attract foreign direct investment and diversify Cayman's economy – which was and is currently heavily reliant on the financial and tourism sectors.
Since its inception in 2011, CEC has helped to strengthen Cayman's economy by attracting knowledge-based businesses in industries such as technology development, media and marketing, biotech, fintech, maritime, and aviation to set up a genuine physical presence in the Cayman Islands. In CEC's first 10 years of operations the development project has had an estimated economic impact of USD $502 million on the Cayman Islands economy and is now home to over 260 special economic zone companies (SEZCs).
CEC's special economic zones now represent the largest innovation ecosystem in the region which includes some of the world's most innovative companies including everything from startups to globally established publicly listed companies.
Our vision is to develop world-class special economic zones and build a state-of-the-art campus which will attract new knowledge-based industries to the Cayman Islands. We serve the needs of our community by diversifying our economy, creating a platform for innovation, and providing meaningful opportunities for Caymanians and future generations to come.
That's great to hear! Can you describe some of the factors that make the Cayman Islands a good place to establish a physical office?
The attributes that have made the Cayman Islands so enticing to the financial services sector have attracted some of the world's top technology entrepreneurs and leading Blockchain and FinTech businesses to set up a genuine physical presence in the jurisdiction. Cayman's robust regulatory environment, transparent and predictable legal system, abundance of on-island talent, and cosmopolitan island setting have made Cayman the perfect domicile from which to operate.
A big part of the allure is a fast-track system that features an expedited business licensing regime that can have companies fully established within 4-6 weeks, including renewable five-year work/residency visas for staff which can be processed in as little as five days. Unlike other jurisdictions, a minimum capital investment is not required and permits, visas, trade certificates, and turn-key office solutions, are conveniently bundled into affordable serviced packages and delivered by Cayman Enterprise City through a streamlined process.
Technology companies within new and innovative business sectors like to see that the Cayman Islands has a well-regulated and globally recognized free zone which features an expedited business licensing regime.
The fast-track system seems to be a great option for companies. Can you tell us a bit more about the timeline to set up and the services you provide to entrepreneurs and companies looking to make the move?
Yes, we can have motivated businesses set up and ready to plug in their laptop and get in work within 30 days. Renewable five-year work/residency visas for staff can be processed in as little as five days.
We start by evaluating your business fit into one of three special economic zones. Once we've had a conversation about fit, we'll then introduce you to a local attorney or corporate services provider to assist you with the incorporation. You'll then be able to apply for a Zone Trade Certificate (ZTC), which will allow your entity to conduct business in the Cayman Islands, and Zone Employment Certificates (ZECs), which will allow you and your team members to work in the Cayman Islands. While your applications are being submitted, our team works on setting up your Cayman Islands office according to your business requirements so that you can plug in and get to work right away. As soon as your application is approved, you will be welcomed to the CEC community and become owners and operators of your very own Special Economic Zone Company (SEZC).
Offshore company formation can be done remotely from anywhere in the world and our team of Global Mobility Experts assist with the setup process at every step of the way. Even after the application process is done and dusted CEC staff are in constant contact and remain in a supportive role to help SEZ companies grow.
COVID and work from home are two big trends we have seen over the past year. How have these affected the project?
Surprisingly, and despite the COVID-19 pandemic, our pipeline of new business remains very robust, with many of our prospective clients seeming to be more determined than ever to relocate to a safe, stable, and well managed jurisdiction.
Technology companies are intrinsically agile and typically have smaller teams in comparison to their size. We've come to understand that the future of work is all about the experience and attracting the right talent. The CEC facilities have been designed with the work-from-home trend in mind. We offer a diverse range of meeting rooms, video conferencing rooms, a Green Room for video production, shared lounges, showers, kitchen areas, spaces for brainstorming with large whiteboards, we even have a ping-pong room for individuals to take a break and socialize.
Choice is so important for our clients and creating spaces that foster collaboration is vital. Our clients love the hustle and bustle of other creative people around them but also want to know that when an important deadline is approaching, they have access to the quiet space they need to get the job done.
We take a lot of pride in our facilities but because the way our clients work evolves very quickly, we are constantly challenged to make innovative improvements, COVID or no COVID.
You were recognized by fDi Magazine in October 2020 as the highest-ranking free zone in the Americas. What's next in the pipeline for the CEC to continue to push the envelope?
With CEC continuing to attract new businesses on a weekly basis, we are very excited about the future of our project. We recently broke ground on the first phase of our purpose-built, mixed-use development. The development site is centrally located five minutes from the newly expanded Owen Roberts International Airport in Grand Cayman and will put the Cayman Islands at the forefront of the global technology-driven business world.
The tech scene in India and South Asia is booming with a lot of young entrepreneurs establishing Hi-Tech companies. Have you had interest from companies in the subcontinent and what is your message to them?
We've had some interest from India and South Asia. Our main message would be that CEC is home to an incredible tech community and ecosystem. If you're interested in branching out, growing your tech business offshore, and working from a time zone that aligns with North and South American markets, we can help.
The Cayman is supposed to have strong protections for intellectual property rights. Can you expand a bit on the protections and thereby the best time for a business to consider setting up there?
Since 2015, the Cayman Islands government has steadily introduced legislative measures with the aim of improving the rights and protections of holders of intellectual property developers and holders and facilitating further IP-related business in the jurisdiction.
We like to say the best time for a business to consider setting up in the Cayman Islands is right away. Tech projects can better leverage Cayman's tax neutral platform by developing 100% of their intellectual property offshore.
Cayman has direct flights to some of the emerging tech hubs like Miami and NY. Is networking more fun in Cayman than in Silicon Valley?
We like to think so! Cayman's attractive mix of cosmopolitan and island life, the vibrant social scene, picturesque panoramas, world class attractions, Michelin star restaurants, and a close-knit community which consists of more than 135 nationalities makes it the perfect place to network and makes it easy to attract and retain talent.
CEC produces regular events and gatherings such as monthly "Tech Talks", conferences, and a diverse range of community engagement activities, which allows like minded entrepreneurs to network and Cayman's tech community to flourish.
A big concern for expats moving to a new location is education and schooling for children. Can you touch on the quality of education available in Cayman?
Rest assured, the Cayman Islands have excellent schools all the way from preschool through to university level classes. Schools in Cayman follow either the British or American system for dividing grades by age, and you'll have the choice as to whether you send your kids to a British- or American-style school. This can be of great benefit for children who are coming from one of these systems already. It makes integrating into the local school environment much easier.
Our team of Global Mobility Experts will help to introduce you to school administrators as part of the onboarding process with CEC.
Charlie, thanks again for taking the time to speak with us about the Cayman Enterprise City project. To wrap things up, we wanted to ask you what is your favorite unimportant thing to do on the islands?
Spending time outdoors, enjoying Cayman's year-round warm weather!