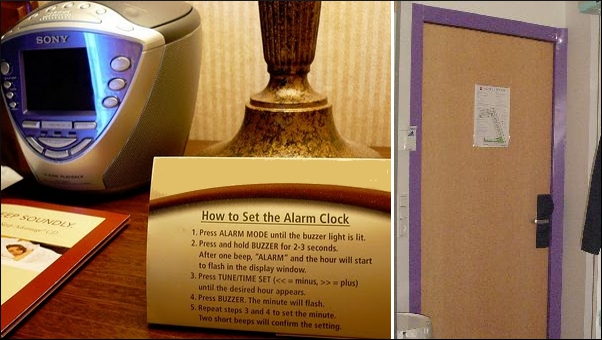 So, once you have received the payment from the guest, you now need to work on how to ensure a smooth stay of your guests in your property. In addition, you need to give them an overview of your holiday home, how to use various equipment/ gadgets, where the necessary items of use are, etc. For security purpose too, as the owner, you need to know who is coming to stay in your property. In India, it is legally necessary to verify the credentials of the persons to whom you are renting out your property. Even for short-term renters, the guest registration process is compulsory. So keeping all these in mind, you need to prepare a comprehensive guide to your property for guests not only to ensure that they have a smooth stay, but also to keep yourself legally protected.
I recommend you start the process of both guests' registration and introducing the guests to your property, well before their arrival day. And creating an arrival doc can be the best answer.
The arrival doc should ideally be a 5-6 page document with a welcome note, a brief about the property, the guest registration form, house instructions, the rental agreement, dos and don'ts, etc.
Here is what you should have in the arrival doc:
1. Welcome note: Start the arrival doc by thanking them for choosing to stay in your property. Write a brief or some interesting facts about the property. If it's a second-third generation property, write a brief about its history. The first page should also have the check-in and checkout dates clearly mentioned.
2. Payment details: Next mention the payment details of the guest. If any balance is yet to be paid mention it here with instructions when he should make the payment and how. Ideally, all payments from the guest should be received before you send this arrival doc.
3. Guest registration form: Prepare a form for guests to fill their personal details – name, address, contact numbers, vehicle registration numbers, names of the other guests and their details, etc. The form needs to filled and send to you before the arrival day. Mention below the form that you reserve the right to entry in case the number of guests exceeds that of what mentioned in the form. And additional policies should be mentioned clearly to avoid any miscommunication later on.
4. Home instructions: This is like giving a 360 degree view of your home. Mention how to use the gadgets. Don't leave anything although it might seem trivial to you. Even things like where the TV remotes are or how to operate the home theatre must be mentioned. For instance if you have a dishwasher, you can mention that the user manual is kept near it for guests to refer before using it. If there is any faulty equipment, you need to mention it too. If you have a secured internet connection, mention the username and password. If you have keyless entry, give the code and also how to use it. If you have a swimming pool, give instructions to how to prepare it for a splash – using the filtration system, where the net is to remove any floating dry leaves on the water surface, etc. If you have a caretaker or a cleaning person, give detail of his duties.
5. Introduction to the neighborhood: Make a list of things that you think guests would need to go – supermarket, pharmacy, restaurants, pubs/ bars, dry-cleaners, etc. Mention the names of these places, their phone numbers and timings. If there are any eating joints that deliver food at home, mention their names and phone numbers. Mention the numbers of whom they should call in case of an emergency – a doctor, local police station, fire station, ticketing agency, plumber, electrician, etc. If your property is in the vicinity of any tourist spot, mention the things the guests can do. If you have any equipment related to any outdoor activity give the details of where they are in the property. For instance, if it's a skiing destination and you have a skiing gear, mention in the arrival doc where you have kept it, how to use it and how to clean it before they keep it back at its designated place. If it's a beach property, mention where the sun umbrella is.
6. Specific instructions: For instance in many hill stations there are limited supply of water. So one can mention here that laundry is a complete no and all clothes should go to the off-site laundry or the dry-cleansers, the numbers of which should be mentioned in the arrival doc. If you provide limited toiletries, you can instruct guests to carry these along or buy from the supermarket nearby. All specific instructions to ensure that guests use the valuables in the property as you would like them to should be given in detail.
7. Rental agreement/ policies: The last section of the arrival doc should have the short-term rental that has been agreed up by both parties – the guest and the owner of the holiday home. Because it will have a list of the policies guests need to adhere to, it will give an understanding of these before the guests arrive for their stay.
Hope the article covers all that need to be integrated in the arrival doc. For owners who will be preparing this arrival document for the first time, it may seem a little extra effort. But it's a onetime effort which can be used for future guests too.
To get more information & assistance, please submit the form below and our specialist will get in touch with you at the earliest.