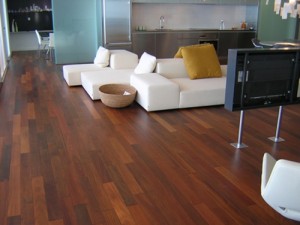 Like walls, floors also make an instant impression on guests coming to your holiday home. Among the various flooring options available, wooden flooring is fast climbing the popularity ladder. Wooden flooring not only gives your property a distinct look, but also a hygienic environment. Unlike other floorings, wooden floors demand more attention. Wooden flooring makes an evident difference in lifting the aesthetics of one's décor, but it needs a little extra care.
Here are a few tips to take care of your wooden floors:
Dirt and dust: Dirt and dust are your floor's worst enemies. They act like sandpaper on the finish, causing scratches, dents and dulling. It is advisable to place floor mats at entrances to trap dirt and prevent damage.
Water and other spills: Mopping with water is the last thing that should be done on the wooden floor. Standing water can warp a wooden floor and can damage the finish. Simply wipe up all spills as soon as possible.
Hard cleaners: Avoid oil soaps. They can build up and create problems when it's time to put a maintenance coat on the floor. Instead, neutral pH cleaners made specifically for wooden floors must be used.
Furniture: Avoid dragging of furniture. Lift the furniture to move it. Felt contacts under the legs will also help prevent scratches. Or put soft plastic or fabric-faced glides under the legs of the furniture to prevent scratching and scuffing.
Sun: Direct sun can also discolour your wooden floor. Close curtains or add sheer drapes to protect from the sun's intense rays.
Sweeping: Brooms with fine, exploded ends trap dust and grime effectively.
Vacuum: Canister vacuums with special bare floor attachments are the surest way to get rid of all the dirt and dust.
Dust mop: Using a good dust mop (one with a 12inch-18inch cotton head) and a special dust mop treatment can do the trick. Spray the treatment onto the mop head 12 to 24 hours before dust mopping.
Waxing: Do not over-wax. If the floor dulls, try buffing instead.
Invariably with guests coming to stay in your holiday home from time to time, stains will occur, which will leave a stain when they dry.
Here are some tips to remove stains:
Removing stains: When removing stains, you need to clean from the edge and work toward the centre of the stain, so it won't spread.
Water stains: Rub the spot with No. 2 steel wool and rewax. For more serious water stains, lightly brush with fine sandpaper, clean the spot with No. 1 or 00 steel wool and mineral spirits or floor cleaner then refinish and wax.
Cigarette burns: If not severe, the burn can be removed by rubbing with steel wool moistened with soap and water.
Ink stains and other dark spots: Use No. 2 steel wool and floor cleaner to clean the spot and surrounding area. Thoroughly wash the affected area. If the spot remains, brush with fine sandpaper, re-wax and polish. You may have to replace the affected area in the case of stubborn stains.
Alcohol spots: Rub the spot with liquid or paste wax.
To get more information & assistance, please submit the form below and our specialist will get in touch with you at the earliest.