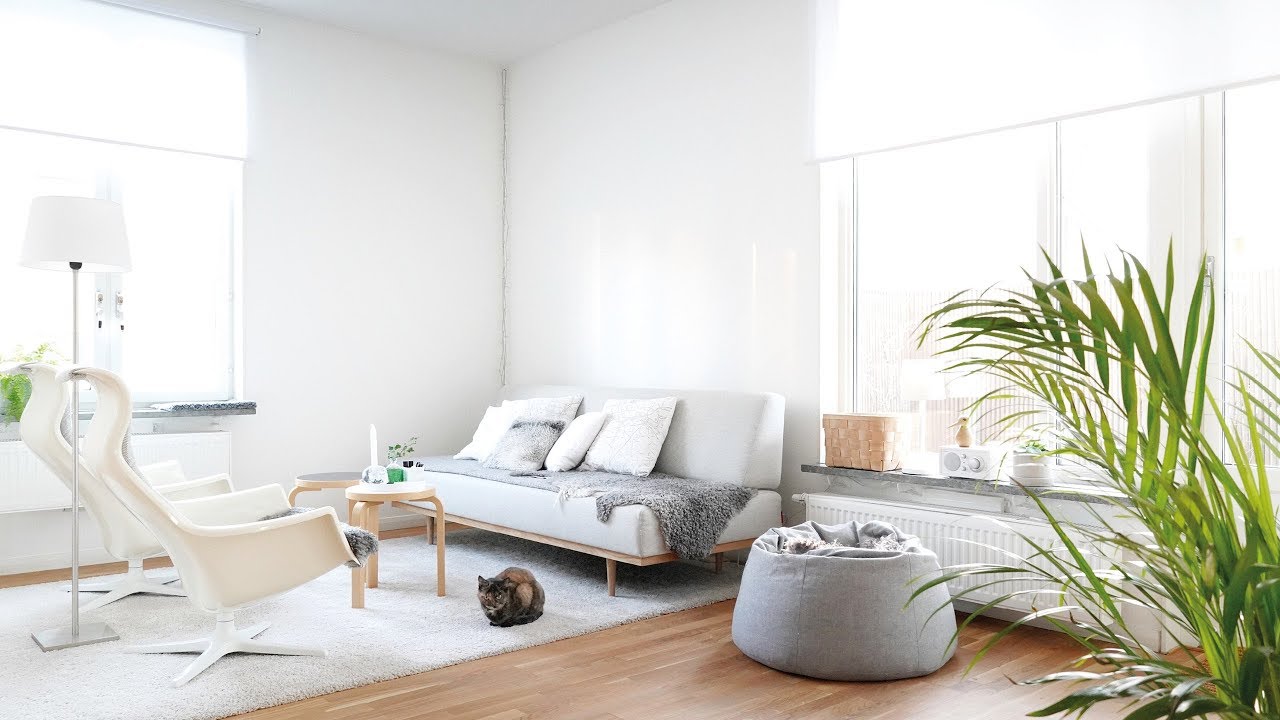 Over the last three weeks, we have been looking at various spaces in a lakeside property in Bhopal. When we looked at the living room last week, we did not discuss the curtains. Very few properties have the luxury of only requiring sheer curtains, as this property does, because it faces a lake and not another residence.
When you do have the privilege of only needing sheer curtains, your sheers draw attention, and everyone notices them. Sheer curtains are decorative as well as functional, and you can do them in various styles, depending on your tastes and décor. For example, the modern style of sheers, with bands, as below:

Another option is to use either same-material or contrasting curtain valences, as below. A valence, or swag, is the bunched-up material fixed to the curtain rod.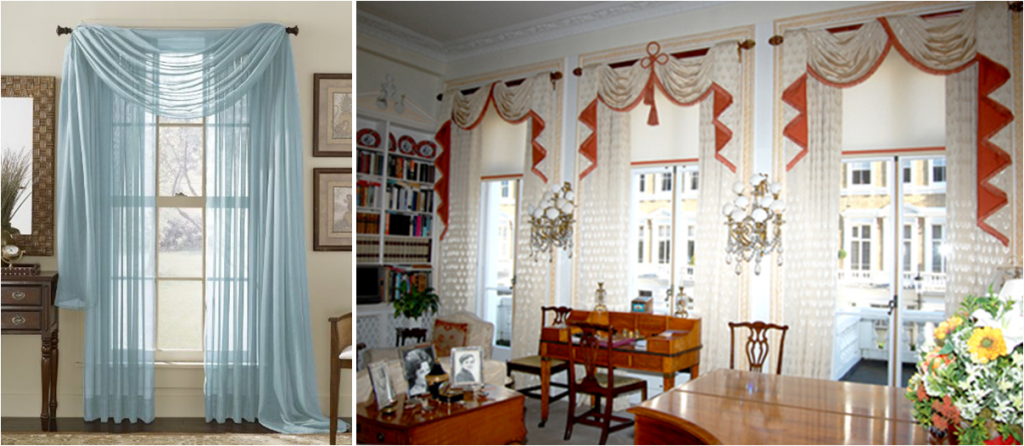 And now let's look at one of the bedrooms in this property. The owner has uploaded photographs that show every aspect of the room.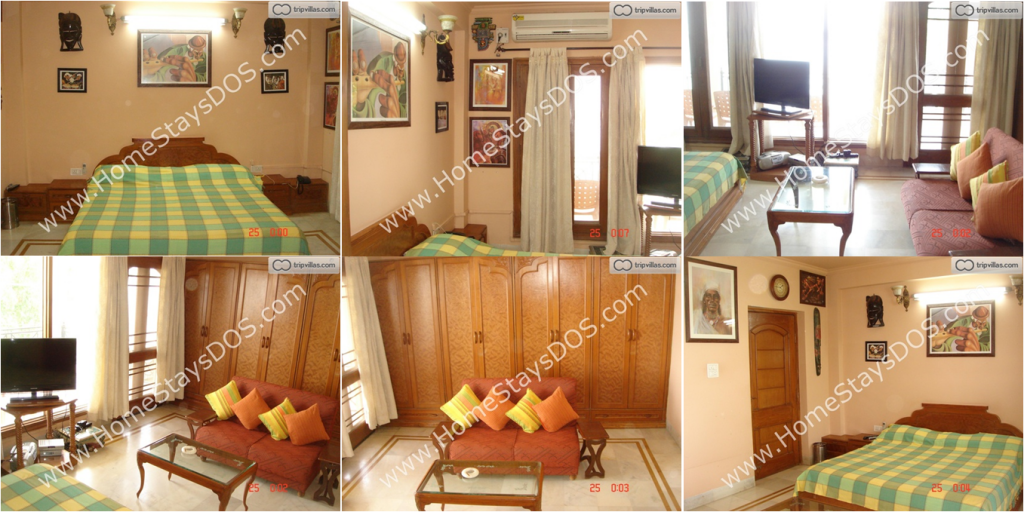 Colours: In a peach room, the bedspread and the curtains should be a neutral colour. Accent the room with table lamps. The primary lighting for the rooms can be table lamps. These pictures below show the look intended.

The cushions on the sofa are very well chosen. However, instead of placing them on their corners, placing them on their sides would look better.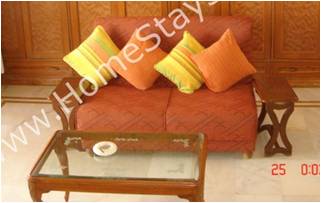 As I've said earlier, fluorescent lighting (tubelights) are meant for industrial use, not for homes. This is especially so for the white tubelights, because of their colour temperature. The warm (yellow) ones are better for residential use, but they present an aesthetic issue in that their fixtures are seldom attractive. If you have to use fluorescent lights at home, use the warm tubes, and encase them in a pelmet, as in the picture below right. This has a dramatic effect, washing the wall (and the room) in a warm glow.

And finally, adding a rug under the sofa would complete the room. A rug frames the seating, highlighting it, and makes the space look larger than it is.

This story concludes our clinic on this property. We looked at this property in detail, as it was attractively located on a lake shore, and had large spaces. The principles used in our design critique apply, of course, to all spaces, and we hope it benefits you when you choose to do up your homestay.