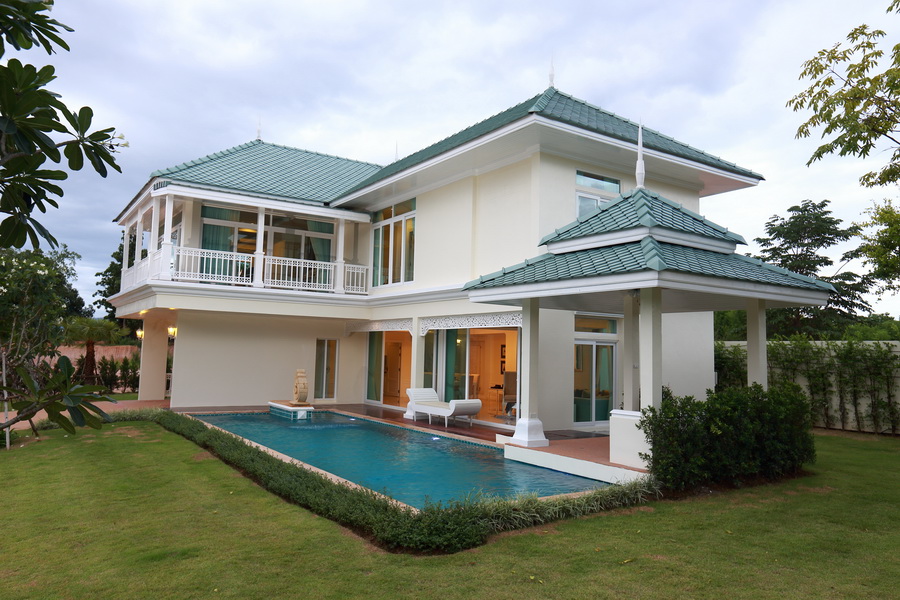 Chiang Mai has long been a destination for people who want to retreat from the beachside parties and enjoy the peace and tranquility of the Thai mountainside. This town has grown and now has a thriving expat community and some modern luxuries, whilst retaining its relaxed and simple lifestyle and atmosphere.
It is therefore no surprise that Jirung Group has chosen this beautiful region to develop its health and wellness properties, focused on not only providing a luxurious place to live, but also giving the owner or guest an experience that restores their body, mind and spirit. This is the "Jirung Way of Life", an integration of eastern philosophy, peaceful and natural environment, and all the facilities to provide residents with a relaxing place to unwind and be healthy. If you are looking for your very own health resort in paradise, then Jirung Residences may just be what you are searching for.
About Jirung Residences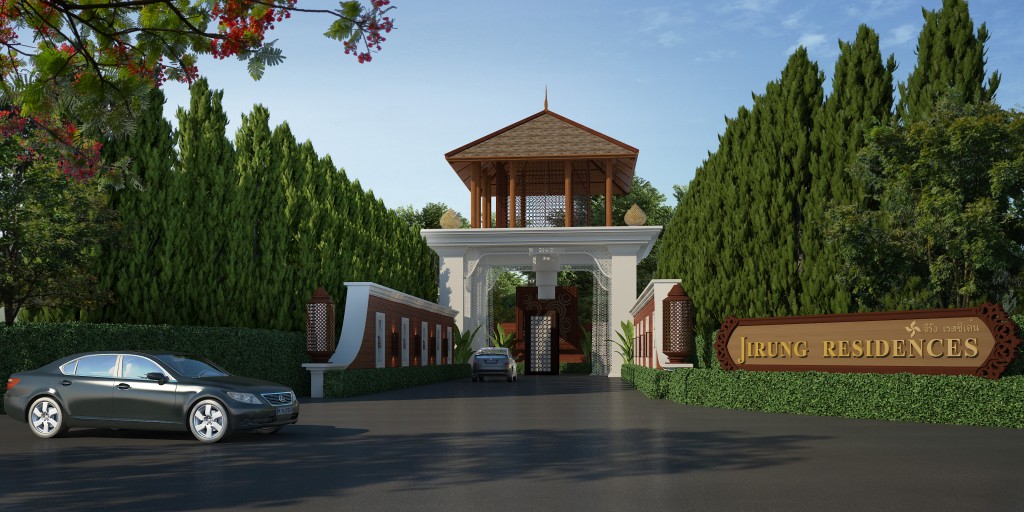 Located amongst the graceful mountains of the Mae Rim district, Jirung Residences is surrounded by waterfalls, mountains and lakes, giving it an atmosphere of tranquility. Jirung Residences is a luxury housing estate with 53 houses set in its lush and natural surroundings. It is located just on the outskirts of Chiang Mai city, and is conveniently only 20 kilometres from Chiang Mai International Airport. Located next door to the Jirung Health Village, Jirung Group's resort that is focused on improving body, mind and spirit, this development will complement the existing guest facilities.
The development area is landscaped to include areas to retreat to and to encourage healthy living. Waterfalls, jogging tracks, swimming pool and a lakeside spa, exist alongside a herb garden and organically grown vegetables. The Scented Wooden Mansion serves fresh and healthy cuisine with food grown from the gardens. There is also a boutique and holistic healthcare centre. The residences are all protected 24 hours with security surveillance and full CCTV coverage.
Residents can take advantage of a wide range of activities that complement their environment, including yoga, walking, mountain bike riding in the hills and swimming. There is also a Dharma and Meditation Centre to help you find that inner peace and emotional well being. This development really is intended to be a holistic health retreat.
There are three different types of houses available as part of the development. The largest house has 321 sq m of usable space and includes 3 bedrooms, 3 bathrooms and a maid's room. A two storey property with a long wooded balcony colonial style decorations, this house also has its own private swimming pool. Prices for this property start from US$375,000 (THB 11.1 million).
A second house has 220 sq m of usable space, with 2 bedrooms, 3 bathrooms and a maid's room. It is set on 2 storeys and has wide windows designed to make the most of the panoramic views. Prices for this property start from US$288,000 (THB 8.5 million).
The third property is set on a single storey and has 12 sq m of usable space. It includes 2 bedrooms and 2 bathrooms, with an outdoor balcony and wide windows. It has been designed specifically to suit elderly residences, and would make a perfect retirement home. Prices for this property style start from US$213,000 (THB 6.3 million).
If you want somewhere to stay for only part of the year, Jirung Group does offer a Rental Program that is managed by Jirung Health Village. The program is conducted annually, where the owner specifies the period of time that they wish to have access to their property (this must be done a year in advance). Jirung Health Village then takes responsibility for renting the property for the remaining period of time. The rental income received is reduced for sales, marketing, cleaning and amenities expenses, and the profit is then divided 60% in favour of the owner and 40% to Jirung Health Village. Interestingly the owner maintains responsibility for maintaining the property (except the gardens) and all other expenses related to operating the house.
Contact:
If you are interested in knowing more about this unique development you can contact Jirung Group.
Phone (Chiang Mai): +66 53 299 131
Phone (Bangkok): + 66 2 645 0300
Email: residences@jirunggroup.com
Website: www.jirunggroup.com/residences/en/
To get more information & assistance, please submit the form below and our specialist will get in touch with you at the earliest.