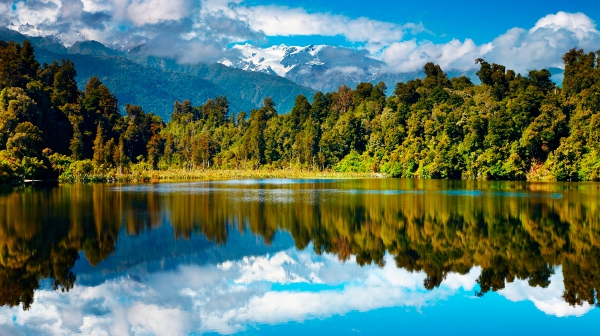 When looking for somewhere to retire to, New Zealand really does have it all. With a relaxed lifestyle, so much natural beauty and great infrastructure, it is hard to go past this part of the world as somewhere to spend some time in your twilight years. For those who would like to either retire permanently in New Zealand, or spend a couple of years here, there are a few options available to you.
Temporary Retirement:
If you would like to spend some time in New Zealand without moving their permanently, then the Temporary Retirement Visa may suit you. It allows you to stay in New Zealand for up to two years and there is the possible opportunity to renew the visa. To be eligible you must be over 66 years of age and will need to invest NZ$ 750,000 over the term of the visa. The government also requires that you provide an indemnity against any possible health and welfare costs which may include taking out private health insurance. In order to prove you are financially self-sufficient, you will need to show that you have least NZ$ 500,000 in maintenance funds and an annual income of at least NZ$ 60,000 at the time of making your application.
Once you are approved for the visa, you will have three months to make your investment in New Zealand. The investment must be in something that is considered "acceptable" which includes investing in a residential property development, provided you or your family do not live in the property. If you need to come to New Zealand first to make the investment, you should be able to obtain a visitor visa for the initial entry into the country. You can then take a look at some investments and choose the one that is right for you.
If you aren't sure whether New Zealand is right for you, you may also be considering nearby Australia. When compared to Australia's temporary retirement provisions, this visa is more onerous with the need to provide an additional NZ$500,000 in maintenance funds. Whilst the investment and income requirements are comparable, Australia also offers the option of a lower investment amount A$500,000 in regional areas. The Australian temporary retirement visa is also offered for up to 4 years, 2 years longer than the New Zealand visa, which does make it an attractive option.
Investor:
If you have over NZ$10 million to invest in New Zealand, you may qualify for the Investor Plus visa. There is no age requirement to this visa and you are only required to stay in New Zealand for 44 days during the second and third year of investment. This visa also provides a path to permanent residency. You can find more about how to qualify for it in our article about Moving to New Zealand as an Investor or Entrepreneur.
Whilst the provisions of this visa are financially onerous, they are clearly directed at meeting the economic needs of New Zealand. Neighbouring Australia also offers an investment visa without an age restriction with a minimum investment amount of A$5 million, making it financially more attractive than the New Zealand option.
Parent Retirement:
To be eligible for a Parent Retirement visa, you must have an adult child who is either a New Zealand resident or citizen, and have at least NZ$1 million to invest in New Zealand. A further NZ$0.5 million will also be required to help settle you in the country and an annual income of NZ$60,000 must be shown to the government at the time you apply.
Once your residence application is approved, you will be required to invest the NZ$1 million in an acceptable investment for at least four years. An acceptable investment may include bonds, equity in a commercial venture or even a residential property (provided you or your family do not live in the property). This can include property developments or an established investment property, provided it is used as a commercial venture.
Whether you are looking to spend some quality time in New Zealand during retirement, move their permanently or visit family, there are several options available to you. If you are not sure about retiring in New Zealand, why not visit for a holiday first and see what this beautiful country has to offer.
To get more information & assistance, please submit the form below and our specialist will get in touch with you at the earliest.