There is a secret art to hanging art – paintings, prints, posters – on your walls. The basics of this art are taught in school – they call it geometry. In this article, we'll look at how you can use geometry to make your pictures have impact, so that they work with the rest of your room.
Rule # 1: It's all in the lines, or rather, between them.
Do not align your picture with door or window lines. Rather, align the picture to furniture below. For example, in this picture below, the print should be 4 to 6 inches (depending on the size of the furniture) above the furniture, and centre-aligned to it.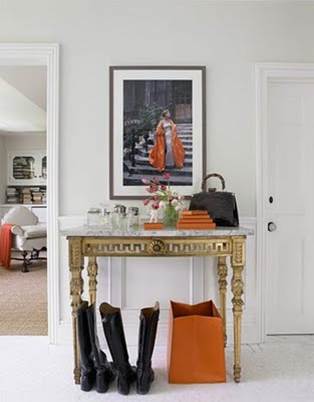 If the wall is accented by paint or wallpaper, use the ceiling line and the skirting line to find the placement, not the door or window lines.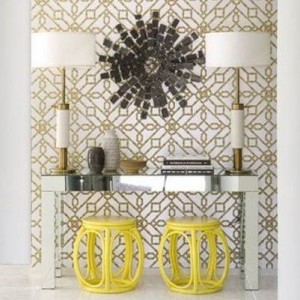 Rule # 2: Paintings align with each other.
When there are more than one pictures in a room, align them with each other. For example, a dominant or primary picture can create the centre line for two smaller pictures, as in the photograph below, even though the second picture goes below the top line of the chest of drawers.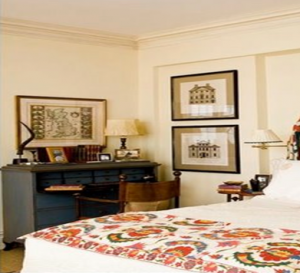 Rule # 3: Highlight good furniture and accessories if you have them. Keep the art simple.
If you have furniture that you're proud of, don't let art in the room distract attention from them. Instead, highlight your collection by using a simple print or a home-made stencil artwork using the accent colour of your interiors, and frame it appropriately, making the whole space – painting, furniture, wall – look like a large art installation.
These pictures below illustrate what I mean.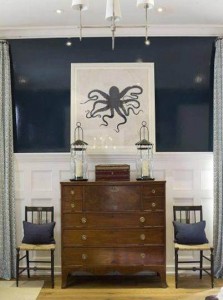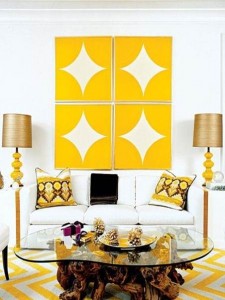 Rule # 4: If art and room share the same colours, be careful.
When your art and your room have identical colours, you have to pay attention to the size and the colour of the art work. The art work has to be large, or else it will be lost in the interiors. Also, you have to ensure that the colours balance out, to prevent visual chaos.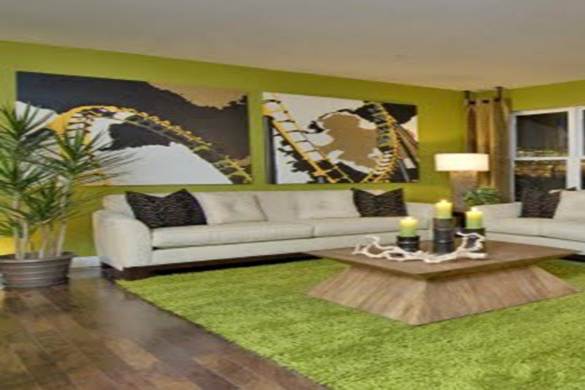 Rule # 5: Good framing and creative placement trump "quality" of art.
The art that you put on your walls need not come from an expensive art gallery. Any art – drawings, paintings, photographs, calendar pictures, and so on – can be interesting if framed properly and highlighted by proper placement. Very often, a carefully calculated random placement works better than a considered geometry of approach, as below.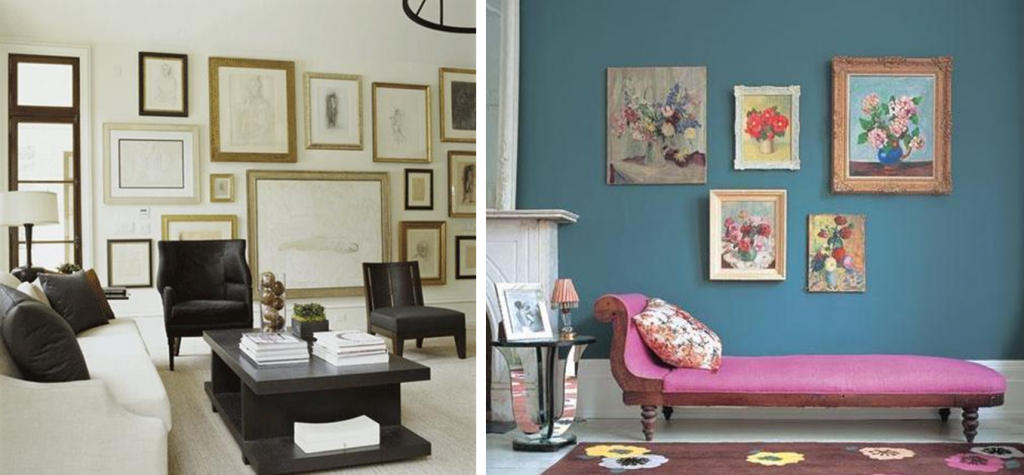 For clusters of art, like these, corners are the best place: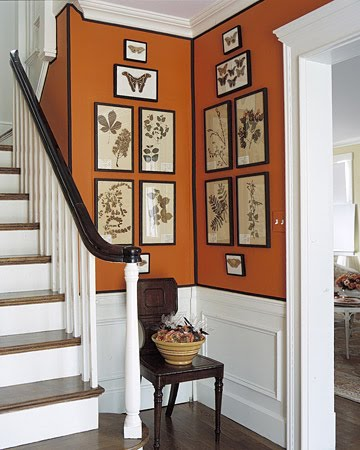 Rule # 6: Change how furniture looks, using art.
Often, you may be saddled with a bulky piece of furniture that dominates an entire room, and you may not be able to change it. You could reduce its impact by placing art between it, if possible, like this: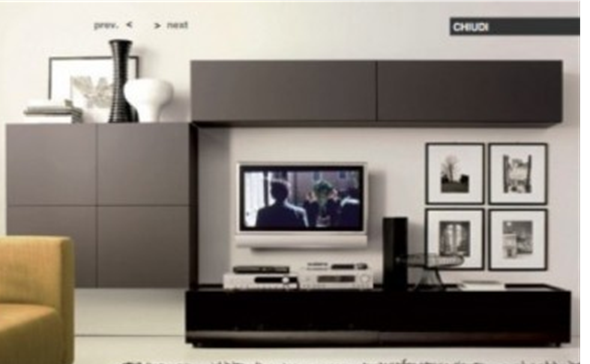 Rule # 7: Where there's glass, there are reflections.
Look through your travel photographs. See that picture in the museum, where your partner is standing in front of your favourite painting? Except that no one can see what it is – the reflections in the glass make the subject totally invisible?
When you place a framed picture, with glass, you have to evaluate all possible lighting sources in the room and their reflections in the glass. If there's a large window reflecting in the glass, then your options are limited – either frame the picture without glass, if it's a canvas or print, or use expensive non-reflecting glass.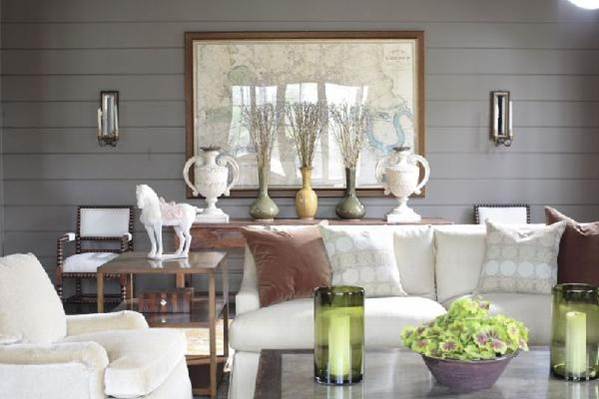 Rule # 8: Where there are reflections, there's art.
Reflections need not be all bad. Using ornate Indian mirror frames that reflect interesting objects is an easy way to decorate a wall. Using ornate mirrors on either side of a corridor for the illusion of infinite mirrors is an interesting variation of this.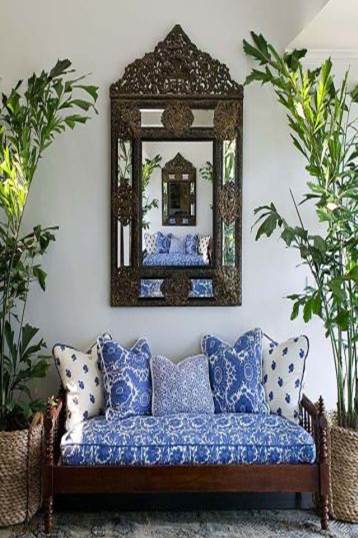 To get more information & assistance, please submit the form below and our specialist will get in touch with you at the earliest.