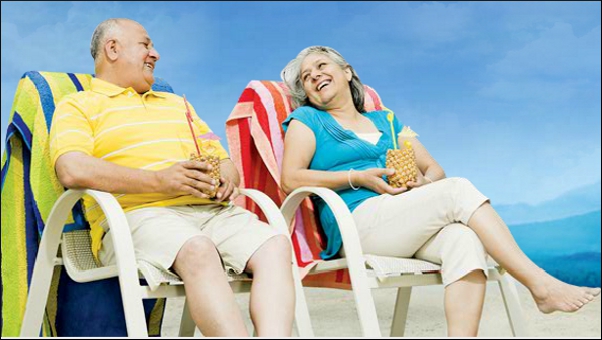 Just to give you a sense of what catering to senior travellers mean to your holiday home rental business, here is a fact: more than 81 million seniors from the US alone travelled and collectively spent more than $126 billion in a year. As a holiday home owner you might sometimes encounter some walkers and occasionally a wheelchair. But it goes without saying that this segment of travellers hold great opportunity for your holiday home rental business.

Most seniors especially those living in cooler climates of Europe, usually like to spend the winters in the warmer regions of South-east Asia. They ideally choose to stay in a holiday home because it gives them the flexibility to spend their vacation in their own pace.

In this article we will discuss how you can prepare your holiday home for this segment of travellers.

ADVERTISING AND TAKING BOOKINGS FROM SENIOR CITIZENS FOR YOUR HOLIDAY HOME:
If you have decided to cater to the senior traveller segment, when you are writing the description of your listing, always remember that many of them might be relatively new to the Internet. While they might contact you over email, they would be more comfortable speaking to you. So wherever possible give them a call to confirm their booking – this will also add that personal touch.
In the description of your holiday home listing, make sure to mention the features of your property that defines it as fit for seniors. This will add to the interest of your senior guests. Highlight things like distance to local attractions by foot and by car, museums, art galleries, and historical attractions in the vicinity, and nearby medical facilities, etc.
During the course of booking, make sure that you ask the senior traveller intending to stay in your property, if they have any health issues. Based on the information, contact the right doctor in your locality and keep him on guard in case your guests have any kind of emergency. Share his contact details with your guests too. In many cases travellers are not comfortable sharing their medical issues, so make sure that you can assure them that it for their well-being. However don't be persistent.  
PREPARING YOUR HOLIDAY HOME FOR SENIOR CITIZENS:
First of all, make sure that your property is fit for seniors to stay. For instance, if the bedrooms of your property are on the first or second floor and it requires guests to take the stairs, then definitely your holiday home is not fit for senior guests.
Install a ramp at the entrance of your holiday home, to enable guests on wheelchairs or walkers to comfortably enter the house.
Make sure that all the essential items of the property are kept at a height which can be comfortably reached.
Employ a patient caretaker who is attuned to the sensibilities of the senior guest. He might have to go a little extra in ensuring that they are comfortable.
Have a doctor on call. Share the phone number of the doctor with your guests.
Tie-up with a reputed cab service to take your senior guests to the places they would like to go.  
If you are an ardent reader, create a home library. Seniors ideally love to spend most of their time indoors, and most would love to catch up on some reading. You can also have a DVD player and a collection of classics.
Maintain a fully-stocked kitchen and any other convenience items. Most seniors love to eat at home rather than dining in a restaurant.
To get more information & assistance, please submit the form below and our specialist will get in touch with you at the earliest.