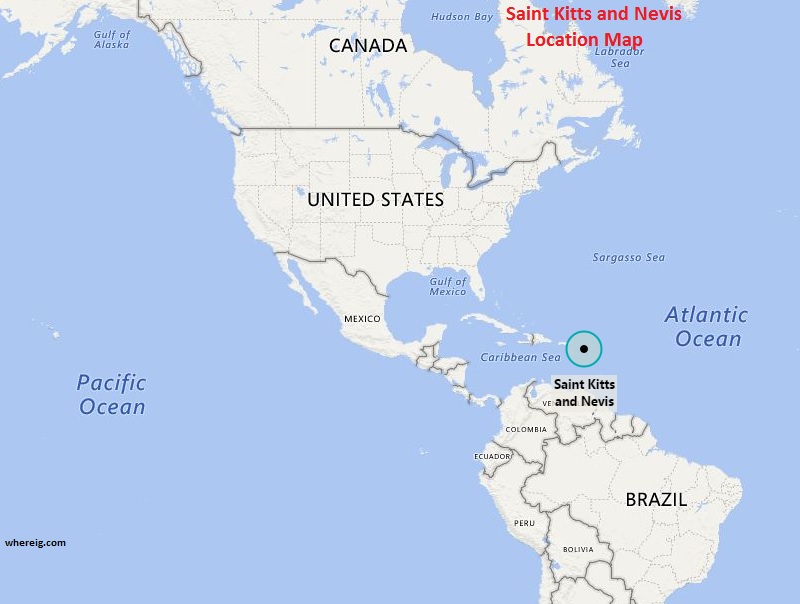 "A Little Slice Of Island Paradise" – Kim L (Tripadvisor)
With its breathtaking white sandy beaches, warm skies and tropical climate, St. Kitts & Nevis is one of the most desired vacation destinations in the world. Citizens enjoy access to world-class banking and visa-free travel to 156 countries.
What makes it special?
This beautiful island nation in the Caribbean is blessed with tropical weather, abundant white sandy beaches, crystal clear blue water and a bustling trade and tourism economy. Direct flights to the United States and Europe makes travel a breeze. Residents and citizens enjoy benefits such as dual citizenship and tax-free worldwide income.
There are many reasons to travel to this island of a thousand treasures. To splash in warm, iridescent waters along pristine island beaches. To explore ancient shipwrecks and virgin coral reefs, or To relax to some Caribbean beats, sipping local rum around a bonfire on the beach. St. Kitts is small enough to see in a day and big enough to explore for a lifetime.
Key Facts:
Climate: Tropical, tempered by constant sea breezes; little seasonal temperature variation; rainy season (May to November)
Population: 53,821 (July 2020 est.)
GDP (Per Capita): $14,400
Official Language: English
Major Religions: Protestant 74.4%, Roman Catholic 6.7%, Rastafarian 1.7%, Jehovah's Witness 1.3%, other 7.6%, none 5.2%, unspecified 3.2% (2001 est.)
Ethnic Groups: Predominantly black, some British, Portuguese, and Lebanese
Government: Parliamentary democracy and a Commonwealth realm
Currency: East Caribbean Dollar (XCD): 1 XCD = 0.37 USD (Sept 2020)
Governance: Free and fair elections. Independent judiciary. Constitutional guarantees of freedom of religion, free expression and the right to organize are respected. Unfettered access to the Internet.
Taxes: No personal income tax. There is a capital gains tax of 20% on profits or gains derived from a transaction relating to assets located in the Federation which are disposed of within one year of the date of their acquisition. Individuals and ordinary companies remitting payments to persons outside the Federation are required to deduct a 10% withholding tax from profits, administration, management or head office expenses, technical service fees, accounting and audit expenses, royalties, non-life insurance premiums and rent.
Residency by Investment:
If you're not seeking citizenship, you can travel to St. Kitts and Nevis from most countries without a visa and stay for up to 90 days. There is not, however, a residency abroad program outside of the citizenship by investment program.
Citizenship by Investment Programs:
Option 1 – Sustainable Growth Fund:
In April 2018, Saint Kitts & Nevis launched a new permanent investment fund to replace the temporary Hurricane Relief Fund set up to address the devastation caused by the 2017 hurricanes in the Caribbean. The new Sustainable Growth Fund is open for donations with the following thresholds:
US$150,000: Single applicant.
US$25,000: Spouse.
US$10,000: Per additional dependent.
Limited Time Offer: Government of Saint Kitts & Nevis is now offering a reduced donation of US$150,000 for a family of four (instead of US$195,000). Offer is valid until 31 December 2020.
In addition, due diligence fees are as follows:
US$7,500: Due diligence of main applicant.
US$4,000: Due diligence for dependent over 16.
US$4,000: Due diligence for financial sponsor.
Option 2 – Real Estate Investments:
Five-year hold period – Applicants may purchase government-approved property valued at a minimum of US$400,000, or purchase shares valued at the same minimum amount in a real estate development. The investment must be maintained for a minimum of five years.
Seven-year hold period – Applicants can make an investment of US$200,000 in a government-approved luxury resort. The investment must be maintained for a minimum of seven years.
In both cases, investors are required to pay additional applicable taxes and fees.
Why it makes sense?
Quick processing within four months.
Approval within 60 days
Dependent children under 30 and dependent parents or grandparents over 55 are included.
There are no physical residency requirements.
There is no requirement to travel to St. Kitts & Nevis during the application process.
There is no interview, education or managerial experience required.
No tax on worldwide income.
Dual citizenship can be maintained.
Visa-free access to 156 countries around the world.
The Islands of St. Kitts and Nevis both offer a time-tested Citizenship by Investment Program and the quickest and fastest option for investors seeking global mobility and a low tax domicie. Our Advisory team has long-standing relationships on both the islands and can get you from start to finish in under 3 months. Please submit the form below and our specialist will get in touch with you at the earliest.