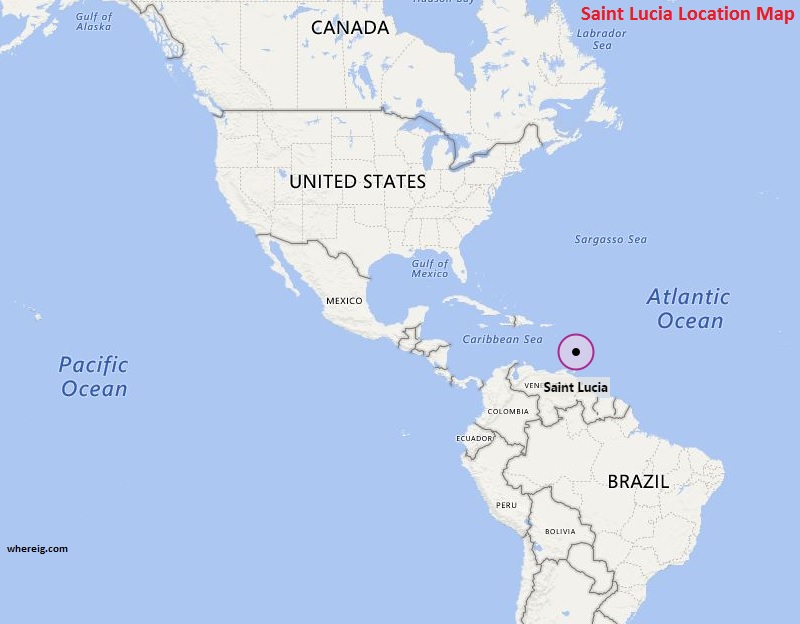 "I would come back in a heartbeat!" –
Shruti P (Tripadvisor)
Saint Lucia has the newest and arguably the best-positioned citizenship by investment program in the Caribbean. Vibrant, thriving and alluring, St. Lucia offers all the tropical benefits of the region while remaining exclusive, authentic and engaging.
What makes it special?
Equal parts beauty and mystique, St. Lucia captivates anyone who sets foot on this island's coastline. Always hospitable, she welcomes visitors with her soothing waves, warm beaches, and amazing people. The only sovereign nation to be named for a woman, the island personifies adventure and inspiration. Her visitors invariably find themselves reluctant to leave and eager to return.
Imagine yourself reclining on the sandy white beaches, soaking in the volcanic mud baths of Soufrière, ziplining through lush rainforests, indulging in authentic island food, club-hopping on the Rodney Bay strip, and riding ATVs through the countryside. Envision exploring abandoned sugar plantations, snorkeling in crystal clear waters, chasing brightly colored fish in the shadow of the Pitons, or experiencing a live sea turtle hatching in the last light of dusk.
Key Facts:
Climate – tropical, moderated by northeast trade winds; dry season January to April, rainy season May to August
Population (2018) – 181,889
GDP (Per Capita) (2018) – $10,042
Official language – English
Major religions – Christianity (90.4%), Rastafarianism (1.9%)
Ethnic Groups – Black (African) (85.3%), Mixed (10.9%), Indian (2.2%), Others (1.6%)
Currency – East Caribbean Dollar (XCD)
Government – parliamentary democracy under a constitutional monarchy; a Commonwealth realm
Tax – Resident and non-resident individuals are taxed on income derived in or sourced in St. Lucia. Taxable income – Taxable income includes income from employment and business income, interest, royalties, rent, etc., less allowable deductions and allowances. The individual income tax rates are progressive up to 30%: 10% on the first XCD 833.33, 20% on the second XCD 833.33, and 30% thereafter. Capital gains are not subject to tax. A personal allowance of XCD 23,000 is granted to the taxpayer.
Residency by Investment:
Single Entry Visa – The single entry visa allows foreigners to stay for three months abroad in St. Lucia. This visa will cost around $46 USD and takes about 5 weeks to process. Holder's can study or live abroad in St. Lucia with this document. They will, however, need to apply for a work permit to seek employment in the country.
Multiple Entry Visa – The multiple entry visa allows expats abroad in St. Lucia to live up to a full year in the country. This costs about $70 USD and takes up to a week to process. Holder's can study or live abroad in St. Lucia with this document. They will, however, need to apply for a work permit to seek employment in the country.
Each of these visa types come with their own application form and requirement variations. Contact the St. Lucia Immigration Department for up-to-date paperwork, as these requirements are subject to change. Similarly, if you would like to renew one of these visa forms, you can do so for around $75 USD for each additional month.
Through an application process at the Ministry of Labour in St. Lucia, those who have extended their temporary residency for a minimum of two years can apply for permanent residency in the country.
Citizenship by Investment:
Investment Options:
Option 1 – National Economic Fund Contribution:
High net worth individuals may choose to make a monetary contribution to the NEF organization via one of the prescribed contribution levels.
US$100,000: Single applicant.
US$140,000: Main applicant with spouse.
US$150,000: Family with up to 3 dependents (spouse + 2 children).
US$25,000: Each additional dependent.
US$30,000: Administrative fees.
Option 2 – Real Estate Investment:
Applicants may purchase property valued at a minimum of US$300,000 in a pre-approved real estate development area. The property must be owned and maintained for a minimum of five years. Property registration, processing fees and taxes must be paid in addition to the property purchase.
Option 3 – Government Bond Investment:
Upon approval an applicant and accompanying family may opt to invest in Saint Lucia government bonds, which must be held for five years. The bond amount will vary depending on the size of the family.
US$500,000: Single applicant.
US$535,000: Main applicant and spouse.
US$550,000: Family with up to 3 dependents (spouse + 2 children).
US$25,000: Each additional dependent.
The government bond option carries an administration fee of US$50,000 per application.
Option 4 – Enterprise Project Investment:
Applicants may invest a minimum of US$3.5 million in an approved enterprise project and create at least three jobs. Two applicants may share an investment of US$6 million and create six jobs to qualify. Approved enterprise projects must fall under one of the following categories: specialty restaurants, cruise ports and marinas, agro-processing plants, pharmaceutical products, ports, bridges, roads and highways, research institutions and facilities, or offshore universities.
Appointed by the government, Arton Capital is an authorized marketing agent for the promotion of Saint Lucia's Citizenship by Investment Program and is responsible for the MENA region countries, as well as Afghanistan, Bangladesh, Djibouti, Malta, Pakistan and Turkey.
Option 5 – Covid-19 Relief Bond:
Investment in the bond not only qualifies the applicant for citizenship but also guarantees the return of his investment after the prescribed time. Limited Time Offer until December 31, 2020.
US$250,000:
Single applicant, 5-year hold period
Applicant with 1 dependent, 6-year hold
Applicant with up to 4 dependents, 7-year hold.
US$300,000:
Applicant with up to 4 dependents, 5-year hold.
Up to 4 additional dependents can be added at US$ 15,000 per person.
Although processing fees have been waived, there is a fund administration fee of US$30,000.
Why it makes sense?
Fast processing within three months.
Inclusion of dependent children under 25.
Inclusion of dependent parents above 65 who are currently residing with the applicant.
Inclusion of mentally or physically challenged dependent children and/or parents.
No physical residency requirements.
No requirement to travel to Saint Lucia during the application process.
No interview, education or managerial experience required.
Visa-free travel to more than 100 countries, including the Schengen Zone, the U.K. and Hong Kong.
No tax on worldwide income.
To request the most current information regarding this program please contact us below.
To get more information & assistance, please submit the form below and our specialist will get in touch with you at the earliest.