Last week, we looked at some of the essential constraints involved in designing a dining room. When a dining room is part of a bigger living room, the dynamics are slightly different. As the dining area is visible from the living area, the two spaces have to work together and look attractive, yet be suitable for the core functions. In this story, we'll look at how we approach such spaces.
In this sample plan, the dining area is offset from the living area, and part of the dining area is a passage through to the rest of the house. Dining areas such as these should have good lighting, as that makes the table look attractive from the living area. In the first plan below, a 6′ by 3′ table is placed lengthwise in the dining area, and lit with a single pendant lamp.
The table can also be places widthwise for more circulation space. In this case, the table length has to be shorter. Here's a plan with a 5′ x 3'6″ table seating six. This can be lit with a linear focal light or a set of three pendant lights to make for a dramatic vista from the living space.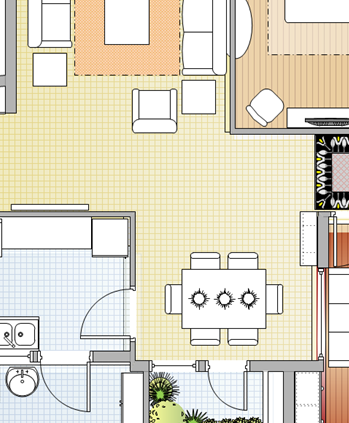 See the impact of the lighting on the appearance of the room.

In the following plan, the dining area is in between the flat entrance and the living area. This imposes its own constraints – there is a passage by the side of the dining table to access the living area, there has to be enough circulation space between the table and the buffet counters, and so on. The plan illustrates the setbacks given for all this, and the perspective illustrates how the placement looks.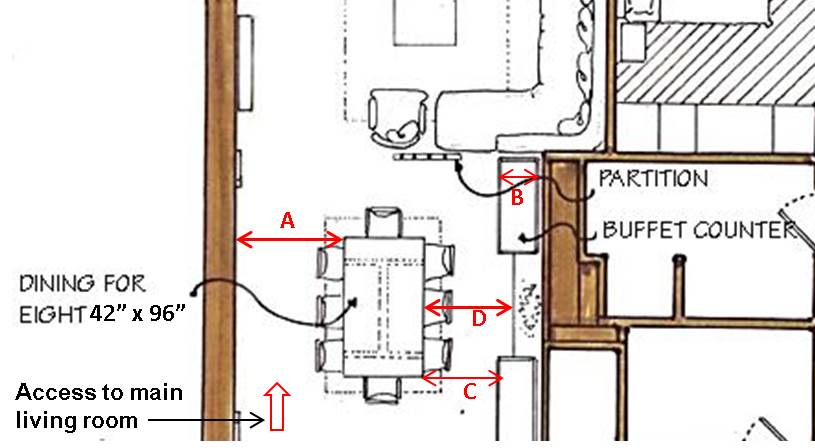 In the above image,
A is 60′, the main access to the living room

B is 18″, the depth of the typical buffet counter

C is 42″, for serving from behind, and

D is 48″, from the table to a drawer unit.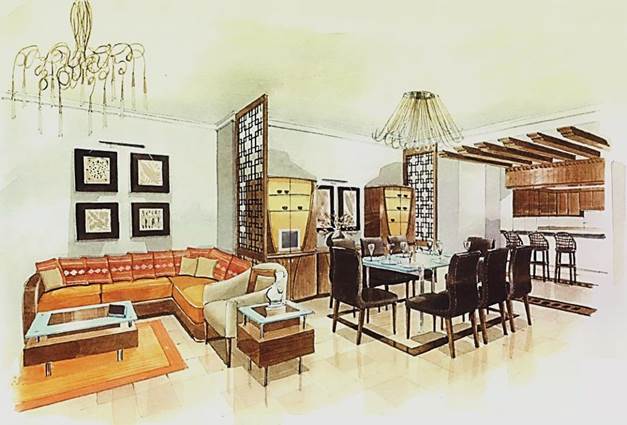 Circular tables
If you're constrained for space, consider a circular table. The following chart compares common circular and rectangular table sizes with recommended seating. Allow 4″ to 6″ between each chair for normal seating.
And the minimum size for dining table top is as follows:

| | |
| --- | --- |
| Seating | Dimensions |
| 1 or 2 | 2'6"x2'6" |
| 4 | 2'6"x3'2" |
| 6 | 3'4"x4' or 4' round |
| 8 | 3'4"x6' or 4'x4' |
| 10 | 3'4"x8' or 4'x6' |
| 12 | 4'x8' |
And to wind up, here are some examples of innovative dining design.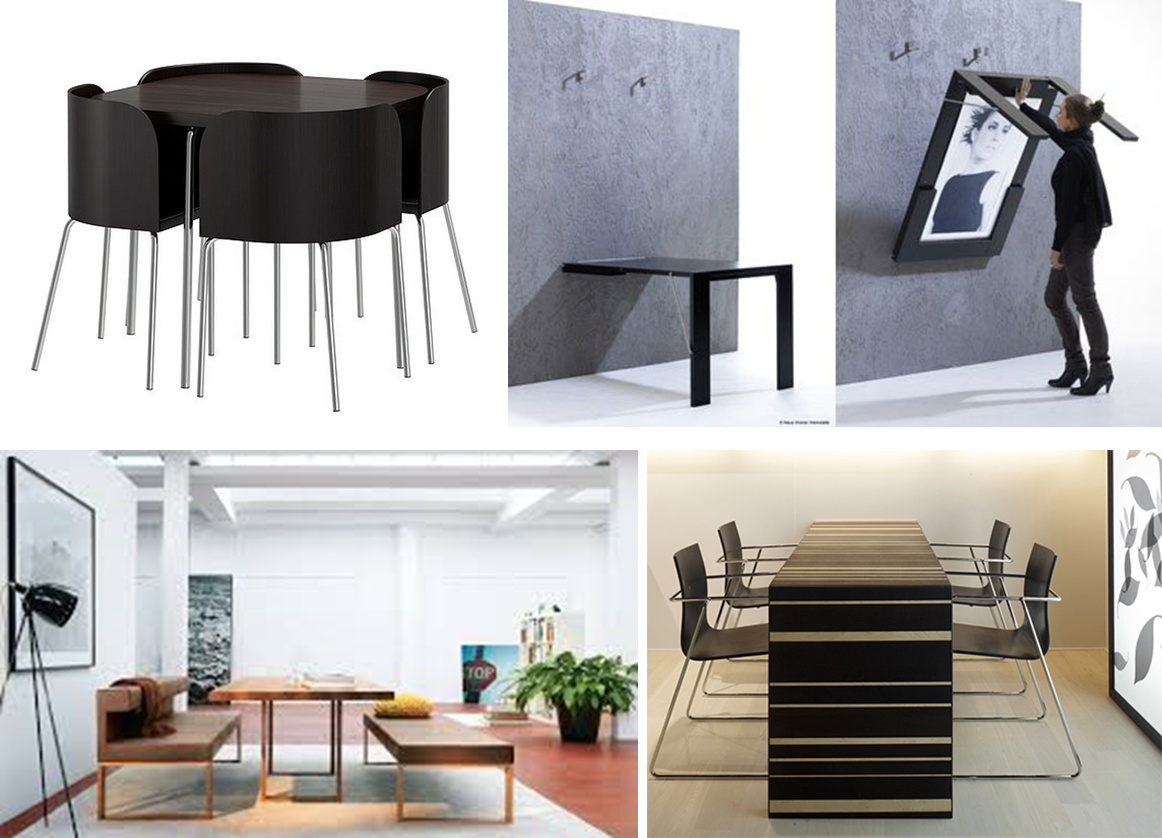 To get more information & assistance, please submit the form below and our specialist will get in touch with you at the earliest.