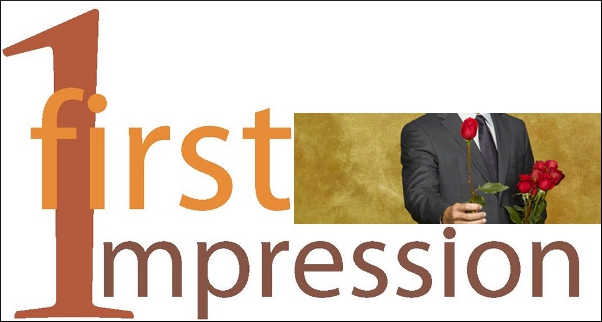 For owners of vacation rentals/ homestays building a long-lasting impression that compels a traveler to book the property in very important. In the vacation rental business there is no such thing as 'second chance.' There will be many holiday homes in a particular location waiting to catch the prospective renter's attention. So right from marketing to the time the guests checkouts, you need to do all things right.
But for that you need to make a first good impression with guests. Here's what you should do:
BEFORE THE TRAVELER BOOKS YOUR PROPERTY:
Professionally written listing/ website: The first thing a traveler will see is your listing or your property website. So the decision to either book your property or not depends on how good your listing or the website was able to convince them. I strongly recommend that before you post your ad or your website is live, take time to get the final property description right. Make sure that the images are of good quality and depict a good picture of your home. In the case of your website, take professional help in creating a template that suits your needs in providing all the information on your property.
Responding to an inquiry: The first impression whether your vacation rental business is run professionally or not is formed by the traveler based on the way you respond to his inquiry. Ideally the traveler would expect you to respond to his inquiry immediately. So if you are late in answering to inquiries or in that matter do not update your availability calendar regularly, chances are they would shun you thinking that you are unprofessional and your vacation rental is not worth booking.
Talking to potentials guests on the phone: Be professional when you speak to a potential guest. If it is a screening call, make sure that before you call him, you have the questions ready. Also make sure that you chose a time that is convenient to him. The motive of the call should be to get all the details of the traveler without sounding like you are interrogating him. Additionally, give relevant answers to his queries. If you feel that his profile does not match your requirements, let him know.
Amenity list: Does your list of amenities/ facilities give the correct picture of your property? Be careful of what you add to this list, because guests will be booking your property based on this list, so if anything is missing in the property, you are not only leaving scope for arguments later, you also stand the chance of guests posting negative reviews of your property which can adversely affect your business.
Transparency with rules and guidelines: Owners should always have the rules and guidelines of staying in the property in clear terms. In the listing make sure you mention these rules and restrictions. When a guest has booked your property send him the copy of these along with the rental agreement to be signed and sent back to you. This will go to show you are running your vacation rental professionally and will actually be appreciated by guests.
Avoid underselling: Is your property above the rest in your locality in terms of the amenities/ facilities and overall guest experience? But is your tariff same as the average accommodations in your area? Underselling your property actually gives a very bad impression on your property. If you are trying to convey a luxury image of your property, but your rates are same as the least expensive properties in your area, travelers might not believe that you are as luxurious as you say you are. So underselling may actually be detrimental for you.
WHEN GUESTS ARRIVE:
Absolutely clean environment: Guests make an impression of your property based on what they see with the first step inside. So it goes without saying that you should ensure that guests enter to an absolutely spic and span house. Make sure that the cleaning person finishes her/ his tasks well before the guests arrive. It can be a real irritant if you make guests wait outside while the house is being prepared. So always make sure that you give realistic check-in timings so that you can save yourself from some serious embarrassment.
Welcome drink/ gift: I'm always for a welcome drink or even a welcome gift. While these do not cost a lot, they can do a world of good in lightening up the spirits of the weary guests.
Ease of locating the property: Did you give the easiest directions to your property to the guests? For guests it can be really frustrating if they have to roam around asking people for directions to your holiday home. To do away with this, after the payment is received, mail him a detailed map to your property along with the rental agreement. Additionally, give them a call when they are driving down from their home or airport if they were facing any difficulties in locating your holiday home. This is really appreciated.
Do the unexpected: Going out of the way to do a couple of things really give a good impression of you as the owner. So when the process of booking is done, ask about their needs or preferences and try to arrange for these. It could be a good meal of their choice or a couple of discounted coupons to the nearest spa or bowling alley. Guests ideally do not forget these acts and will definitely reflect on the reviews they write or the testimonials they leave behind.
To get more information & assistance, please submit the form below and our specialist will get in touch with you at the earliest.