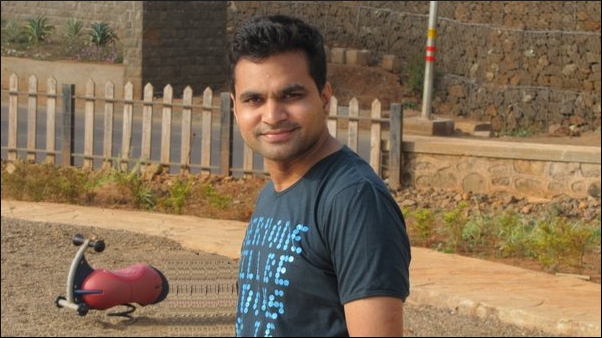 After hitting a couple of environmental hurdles, that stalled construction of this unique hill city for more than a year, Lavasa has recently launched its next phase of construction and has already started work on its second town, Mugaon. Is it really a good development to invest in, will the hill city see the light of day like it was conceptualized? Holiday Home Times speaks to a property owner in Lavasa, Mr. Pavan Gupta, to get answers to these questions which prospective buyers are now asking.
The interview…
When did you get the possession of the property? How long did it take from the day you booked the property?
I got the possession of my flat in April 2010. Well, when I had bought my apartment, it was already ready for occupancy.
Approximately, how many owners are actually living in Lavasa? Given the interest with vacation rentals and Lavasa are a lot of owners letting their properties for short term stays?
Actually I stay in Pune, so I will not be able to give you the exact figure as to how many people are staying in Lavasa currently. But I have seen quite a number of people whenever I come. There are a couple of homestays here, so there is a small floating population too. Actually the hospital and the restaurants have started operating, a lot of residents have actually moved in, no doubt about that.
The development has always been in controversy. Can you tell our readers what it's all about? Does it affect the owner in general?
Yes, for almost a year, construction had been halted due to environmental issues. Anywhere if such a situation arises, investors ideally get jittery. It has a negative impact on the owner who feels that his investment is not safe; new buyers are scared to buy, etc. Having said that, things have improved and construction in the unfinished phases have picked up pace, which in itself is a good indication for owners.
Already the completion of the project has been delayed by many years. What is your feeling? When do you think this hill city will be complete in all respects?
The delay was mainly due to environmental issues. The development had been held up for almost 13 months till it finally received MoEF clearance in November last year. We have to understand that for a project of such scale, it is a significant challenge to bring it back on track. After the project was stalled for over a year, the real challenge was to remobilise the contractors and bring them back onto the site. However I feel the Lavasa management has done a good job. I have heard that for the Mugaon project, they are negotiating with a couple of overseas companies to reduce construction time. They are looking for clean and environmentally friendly methods for the second phase constructions, which will not only save energy, but will also increase quality. It's good news, to say the least.
What do you feel about the second phase of the project that HCC has launched? Do you have anything to say to the prospective owners there from your experience with phase one?
As I have said earlier, it was actually the stalling of construction for over a year that slowed things down. The MoEF clearance had come in November last year and since then HCC has been trying to catch up with the lost time. I think with no other hurdles, the second phase will perhaps be a smooth ride. Already, of what I have read in newspapers, the second phase has seen interests from buyers.
I would like to tell prospective buyers, that Lavasa is still a good investment, if you see it long-term. The concept is unique and I have no doubt that as a holiday hill city, it will definitely click. Probably as a full hill city will take some time. When the business centres will be operational, Lavasa will definitely see a working population.
What is the current state of development? Do you find construction work of the uncompleted phases rather slow or they are picking up pace?
I think the monsoons have just ended, so construction should pick up now. However since I stay in Pune and visit the place just once in a while, I will not be able to give a clear picture of the current status of the development. But definitely construction has started since the MoEF clearance in November 2011.
Are you in touch with other owners? What is their take on the status of the development?
With my present work commitments, I am unable to stay in touch with other owners in Lavasa.
Have you got enough assurance from the developer that your investment is safe?
Well, I got the possession of my property two and half years back, so the question of my investment's safety was never a question. But yes, when the project was stalled, I used to get regular updated via email on the status of the project, news, etc. That way, I must say that Lavasa is managed by a professional organization and have handled things very professionally.
Many critics say that with all the controversy surrounding the development, there are chances that Lavasa may ultimately end up being a day-picnic spot for Mumbaikars and Puneites rather than a man-made hill city. What is your take on this as an owner?
I dont think that's anywhere close to reality. There are hotels, convention centre, colleges, etc to call it simply a day picnic spot.. In my opinion, Lavasa is still trying to figure what can work best. In a horizon period of 3-5 years, it will become a self-sufficient city once the business centres and other commercial units are operational.

Being an owner, you have seen the ups and downs of the development very closely. What according to is the future of the development?
For a buyer, I think Lavasa is not a bad investment option. You have to set long-term goals rather than looking at short-term returns. As the development reaches the final stages, owners will definitely see a good RoR.
To know more on Lavasa read our related story. You can also watch this video on Mugoan:

Project Status:
This article was last updated on 25th Oct 2020.
To get more information & assistance, please submit the form below and our specialist will get in touch with you at the earliest.