Hotel guestrooms are increasingly becoming packed with electronics. Apart from the AV suite and internet/telephony, guestrooms have electronics for air-conditioning, safes, minibars, alarm radios and so on. All these add complexity and need careful management. In this article, we look at each in detail and see what the best strategies are for deployed each of these.
Air Conditioning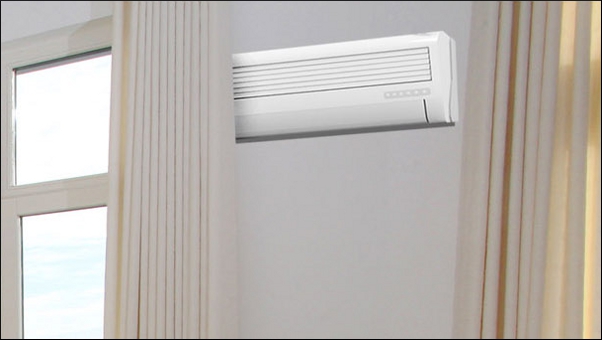 Most places in India require cooling for at least a part of the year. Some require heating as well. Both can be accomplished by an air-conditioning unit. However, if winters get really cold, then heating by an air conditioner may not be the best option. Oil-filled radiators are more efficient for these places.
When choosing an air conditioner, please do not use a window unit under any circumstances. Not only are they extremely noisy, they are also inefficient, and the price difference between them and split units is now sufficiently low enough that you can afford to choose the split unit. When choosing the AC, pick the most energy efficient. The BEE star rating is a good guide to go by.
When buying an air conditioning unit, shop around to check the options available and how they suit your location. If your homestay is in coastal India, for example, temperatures are well within comfort limits almost the year around, but humidity can be very uncomfortable. An air conditioner that has a dehumidify option will help your guests be comfortable, without freezing them. The dehumidifier option also saves power.
Never set the desired temperature below 25° Celsius. It may be tempting to set it lower, but when it's warm enough to need air conditioning, the air conditioner will never be able to achieve that temperature in the room, which means that the compressor will be on continuously, wasting electricity.
One thing you should know is that air conditioning works best in well-insulated rooms. In India, rooms are almost never insulated, leaking air from gaps in windows and doors, and through heat exchange through single-glazed windows, thin walls, ceilings and floors. If you anticipate that your guests would need air conditioning through much of the year, spend some money in thermal insulation. It'll save you more money in power bills later on.
Split AC remotes are sometimes very complex. See if you get simpler ones that your guests will find easy to use. You could keep a simple usage sheet by the bedside to make it easier for them.
Room Safes
It's a good idea to place small electronic safes in your guestrooms. Guests travel with valuable documents, jewellry and electronics, which they may want to leave in the guestroom when they go out. Having a safe makes it easier for them to do so, and also avoids unnecessary suspicion falling on your housekeeping staff in case things go missing.
Choose a safe that can accommodate a laptop in addition to other things. There are a large number of Chinese-made safe brands that are very reasonable priced. While some of them are excellent, others can be confusing to set up and use, because of a lack of instructions. Make sure the safes you buy are easy to use, and are actually safe. Online reviews will help you identify the better brands.
Minibars / Fridges

Minibars are the small fridges that hotel rooms stock with overpriced drinks and chocolate. As a homestay, you probably do not need this, as your guests will have access to the main refrigerator in the kitchen. If you have several rooms, you may consider providing them with minibars. Again, energy efficiency – the BEE rating – is the best guide to go by. Also, choose units that have automatic defrosting.
Avoid units with a tiny freezer. These are too small for use in any case, and ensuring that the ice trays are filled is an added chore for your housekeeping staff. For ice, use the big freezer in your kitchen.
Tea and Coffee Station
Many homestays and hotels offer in-room tea and coffee making facilities. This is usually an electric kettle, with a tray of tea bags and instant coffee and coffee creamer sachets. I have stayed in some hotels that offered a full coffee filter, with real coffee powder, but that's messy and usually too complicated for most guests.
If you provide this, ensure that your housekeeping staff fill the kettles every day, and also keep extra bottled water next to the kettle. If you're a small homestay, you could put this in a communal kitchen rather than each room.
Iron & Ironing Board
Guests appreciate the ability to iron their clothes before wearing them. An in-room iron and board is the best way to do this. You could also have an iron and a board available on request, instead of providing it in each room. For a smaller homestay, a common (fixed) ironing station is also a good idea.
Bedside Alarm Clock / Radio
Additionally, a bedside alarm clock and radio is a much appreciated service. Make sure that it's easy to set the alarm, though – some of these units are so complicated that no one can quite figure out how to set an alarm.
Make sure that housekeeping clears the alarm every time a guest checks out. There's nothing more irritating than waking up at 5.30 am to an alarm that you've not set!
If the unit has a built in radio, make sure that you tune all the local stations and assign them to the preset channel buttons. A small laminated card by the side listing all the stations is a thoughtful touch.
Next week, we look at electronic door locks, and infrastructure.
To get more information & assistance, please submit the form below and our specialist will get in touch with you at the earliest.