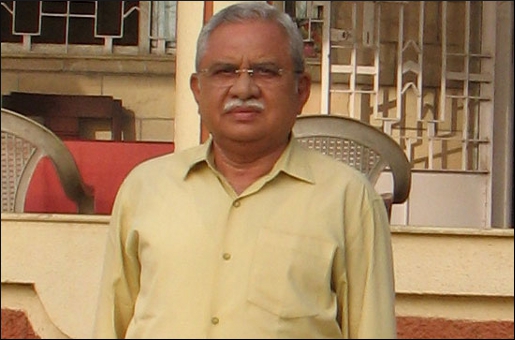 When Rustom Taraporwala came to Karjat way back in 1969, little did he know that it would change his life into something he always desired. Farming has been his hobby since childhood and driven with the passion to pursue it further, Rustom settled in Karjat in 1978.
A well-known name in Karjat, Rustom is an active member of the village, a journalist for regional dailies, a co-founder of the Karjat Farm Owners club, and most importantly a farmer by heart. In this exclusive interview for Holiday Home Times, Rustom shares his views on the changing landscape of Karjat, his passion for organic farming and why he choose to call Karjat his home.
The interview…
Why did you choose to stay in Karjat?
I have always liked the farm life, since childhood. When I completed my SSC I came here to a family friend's farm in 1969, there was nothing cultivated on the land. I expressed my deep interest to my uncle to develop it. I started tilling it first, then planted trees and there has been no looking back since. I shifted here in 1978-79, bought two acres and started cultivating rice. I have 12 and half acres in Kadav, and few acres in Kashele and Takve; land was very cheap back then. Besides, Karjat's proximity to Mumbai and Pune made it an ideal choice.  
What do you grow on your land?
Today I have around 110 coconut trees, 90 mango trees, 65 chickoos. Earlier I had a lot of banana plantations as well. I used to sell some in Mumbai and the local markets here. In the Byculla market I would supply two tonnes of bananas for 50 paise a kilo every fortnight – this was 15 years ago. Now, it's not possible to grow on a large scale due to water shortage and labour issues.
I also grow different vegetables, for personal consumption – ladyfingers, pumpkin, tomatoes, etc. 
Do you practice organic farming?
Yes, since the last 10 years I am into organic farming. Since I have my own cows and buffaloes, I use cows' urine and dung for the trees and it acts as a fantastic fertiliser and pesticide. Organic food tastes different and healthier than normal food.
What do you like about life in Karjat? Was your family supportive?
We get everything here, the climate is good; there is canal irrigated area too, so growing paddy is a good option. My Family was always supportive; my wife teaches at an English medium school in Karjat. My son too enjoys the country life. He helps me with the farm work and my daughter is married in Pune.
What are the challenges you have faced in Karjat?
Getting locals to work is a problem. They want easy money and want to do less work. Some of them are nice too. They helped me during various stages of my life in Karjat. At the moment water is scarce. Due to the canal work many trees either didn't bear fruits or died. Apart from that, the place is beautiful to live in.
How has Karjat changed over the years?
Land prices have shot up in the last four years. If it was a lakh per acre around four years ago, now it's gone up to Rs 40 to Rs 60 lakhs. If you have a property touching the road, it can be even Rs 70 lakhs or more. Many resorts have opened up and the locals prefer working with them. They don't want to do farm work.
What is current activity in the real estate sector of Karjat?
Lot of new projects have started. Reliance has bought more than 500 acres for their upcoming residential project. TMC is also coming up with low-cost housing; there are many new schemes one can consider. Even lots of bungalows, NA plots and row house projects are coming up along with the new roads like the Bombay-Panvel-Kashele road that has been recently sanctioned.
What do you do for recreation and socialising?
In the last 10 years I have been associated with various associations –  I am the president of Janjagruti Grahak Manch – Kadav, VP of Shetkari Sanghatana – Karjat taluka, working president of Environment and Pollution Control Samiti of Maharashtra state, and also write for few dailies like Daily Sagar, Ram Praher, Visvaroop and Raigadchi Khan. This keeps me busy and I get the chance to socialise too.