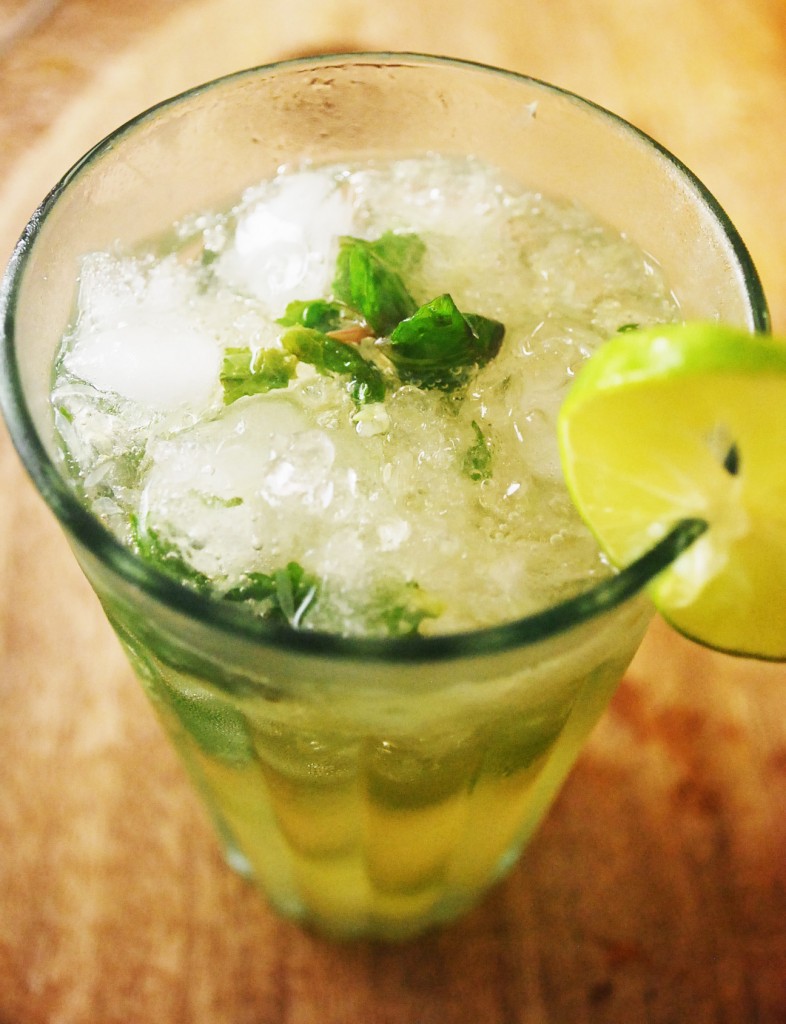 Ring out the summer with some colorful blend of lemons, mint, soda. No! I'm not talking about nimbu panni, but a Cuban drink known more popularly as 'mojito'!
Mojito is a cocktail that consists of lemon, mint, white rum, sugar, club soda or sparkling water and lots and lots of crushed ice. Mojito does not require a cocktail shaker as it can be made in a glass. Traditionally spear mint is used to give it a Cuban flavor, brown sugar is used instead of white sugar. You could use either syrup or powdered sugar. However, avoid using granulated sugar.
Mexican mojito is made with tequila instead of white rum! Traditionally white rum is used to balance or enhance flavors. Flavored white rum could  also be used. Using dark rum in mojito would turn it into a variation, as it would change the color and flavor of the drink. Due to the intense flavor of dark rum, it could overpower the flavors of other ingredients and the drink may taste rummy! It is advisable to serve the drink with crushed ice instead of cubes for better texture. Mojito is served in a tall high ball glass or a Collin glass and is usually enjoyed over brunch or lunch.
The solid ingredients like lime, mint and sugar are mixed together first at the bottom of the glass with the help of a muddler – pestle shaped, often like a mini baseball bat. It is available in wood and stainless steel. Mixing the ingredients together while making mojito, is known as 'to muddle' or muddling. Don't overdo the muddling, since the lime peel may end up making your drink a bit bitter.
Flavoring with fresh fruits  – Seasonal fruit purees can be used to spike up your drink with your favorite fruits. Since mojito is more popular during summer, make use of the fresh fruits available like watermelon, mango, litchi and musk melon.
Sans alcohol – for those of you who would love to enjoy mojito without alcohol, your drink can be muddled negating alcohol and adding in more club soda or fresh fruit puree.
Food pairing – mojito goes well with most food. Avoid delicately flavored preparations, as intense flavors of lemon and mint may be overpowering. You could pair your mojitos with green chili prawns and mango salsa.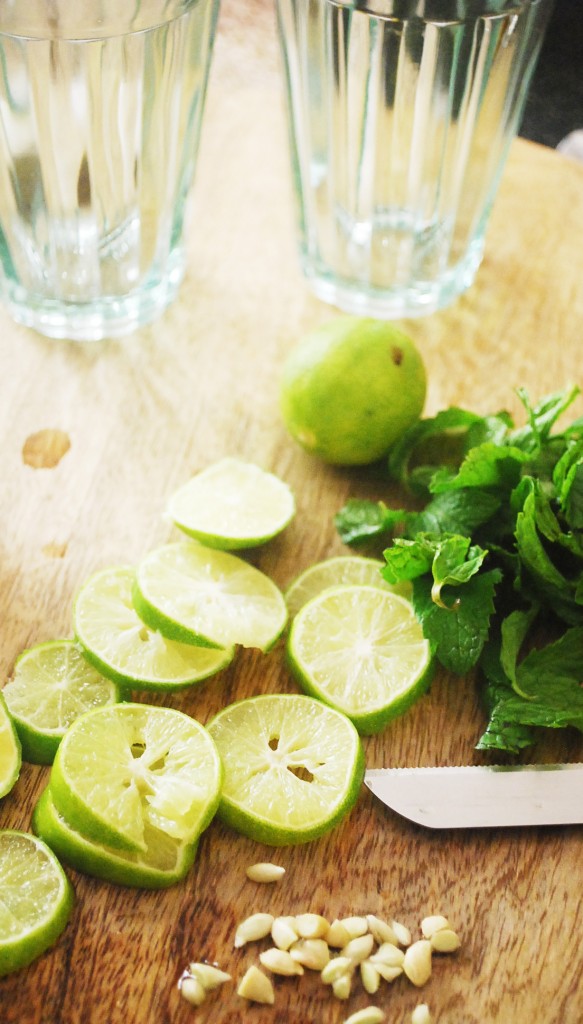 General or fresh fruit mojito
Difficulty: easy
Serves: 1
8-10 fresh mint leaves
1 lime, de-seeded, cut into wedges or circles
1/2tbs sugar/raw sugar/simple syrup or to taste
30ml white rum
2tbs fruit puree, mango, watermelon or litchi (optional)
crushed ice, a cup or enough to fill your glass
½ can club soda
Take a tall glass and crush mint leaves and sliced lemon wedges. Muddle for 10-15 seconds.
Add powdered sugar or raw sugar or simple syrup (simple syrup: heat equal parts of sugar and water in a saucepan until just before boiling. Keep stirring constantly until the sugar has completely dissolved. Be sure to chill or let stand to room temperature before using in your cocktail. You can refrigerate the extra syrup).
Fill the glass with crushed ice, and add white rum. If using fruits, add pureed fruit at this point.
Top with club soda and stir. Garnish with a lime wedge and few springs of mint.
Don't forget to say Cheers!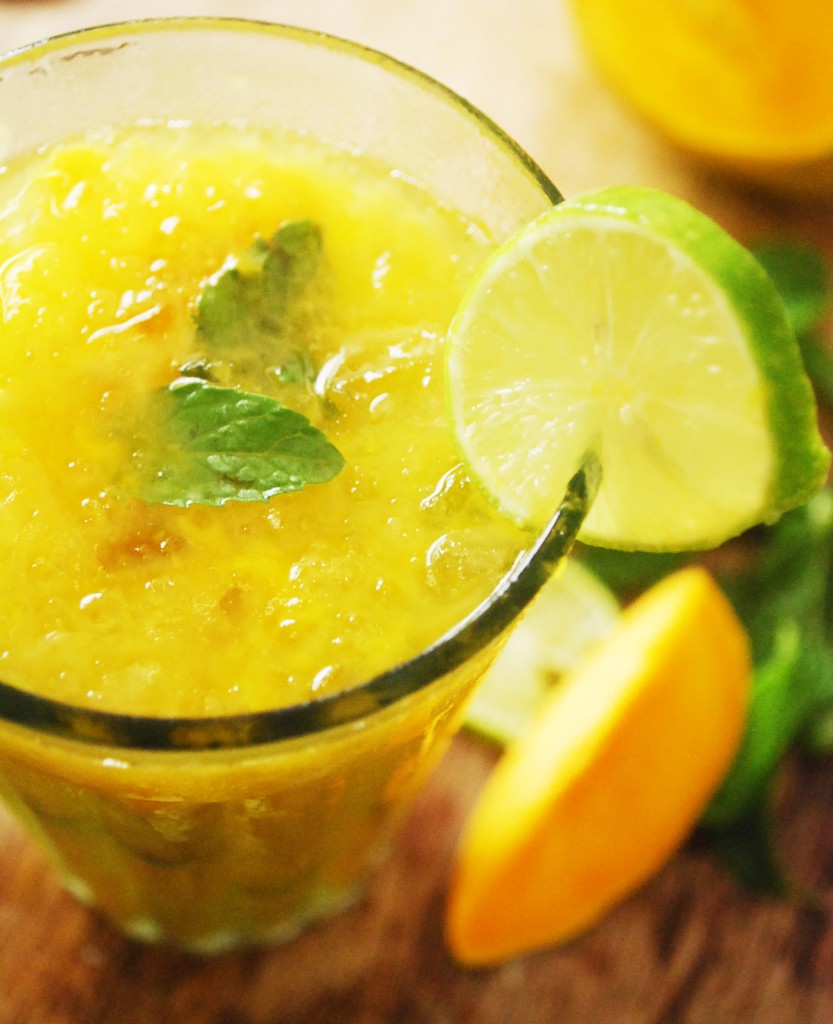 To get more information & assistance, please submit the form below and our specialist will get in touch with you at the earliest.