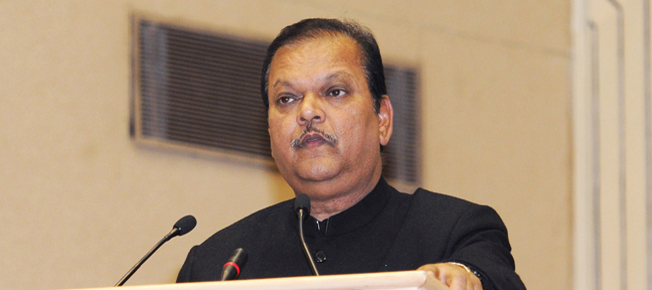 The demand for affordable luxury stays in the country is on rise and homestays, holiday homes or second homes are required to grab this opportunity, said Subodh Kant Sahai, Union Minister for Tourism, Government of India, in an exclusive interview to Holiday Home Times after inaugurating an event on in New Delhi recently.
Excerpts of the interview…
A new trend has emerged in the tourism circuit of the country wherein alternatives to hotels have seen a marked rise. For instance, homestays, holiday homes or second homes are preferred lodging options for travellers. What is your opinion on this?
Subodh Kant Sahai: I always think about it…and found it good. You know especially foreign tourists love to stay with our culture. And so I personally feel that it's not only good for homestays in terms of getting business, but also good for positive, healthy and sustainable growth of Indian tourism.
In your opinion, how big a role these lodging options play vis-a-vis the objectives of Indian tourism industry?
Subodh Kant Sahai: See…I don't have an exact figure, but I must say that through tourism a traveler seeks uniqueness, change of surroundings, peace and relief from daily drudgery. And these accommodations are within the budget of the traveler, with new sights and experiences for what a tourist looks for coming to India.
The demand for affordable luxury stays is on the rise. India boasts of enough top-end hotels to cater to both rich Indian and international traveler, but dearth is in two and three stars hotels, which can provide both exclusivity and financial comfort. I think these alternative accommodations need to focus on plugging this gap and take it as a big opportunity to grow.
India's performance in the tourism sector has witnessed an increase in the foreign tourist arrivals from 2.38 million to 5.58 million between 2002 to 2010. However, it should be noted that the influx of foreign tourists registered a dip of 2.2 percent during 2009 over 2008. To be noted, in the same period when foreign tourist arrivals clocked a negative growth, domestic tourists' visits have risen to 650 million in 2009, showing growth 15.5 percent over 2008. So I must say that there are immense opportunities for homestays, and holiday homes in the country.
Do you agree considering the current tourist inflow – both domestic and foreign – these alternatives are viable in terms of commercialization?
Subodh Kant Sahai: Commercialization of home is part of local authorities. See…the infrastructural needs for both residential area, commercial and for semi-commercial area are different. So commercialization of homes is the issue associated with the local and state authorities.
The government had aggressively vied for homestays or bed & breakfast facilities as alternative to hotels. What is the current status of these facilities?
Subodh Kant Sahai: That's what I am saying that the budget hotels and accommodations, like you are saying about homestays, are the target of ours. We are going to the states to give them help on revenue sharing basis and we have done little bit in Maharashtra, Gujarat and we are getting good response.
Can you briefly tell us how much guests these bed & breakfast facilities get on an average?
Subodh Kant Sahai: The bed & breakfast facilities are in their initial phase and moreover it is an unorganized sector so it will be very initial to quote anything. It is not possible that the same can be showed to you immediately… it requires time.
The sector is highly unorganised in the manner it operates. Is the government taking any steps like a common platform wherein any traveller who wants to stay in these facilities can read, see images of the property and book his/ her holiday?
Subodh Kant Sahai: We are in the process of discussion with state governments; not only mere discussions, but also promoting the homestay idea like in Delhi.
Today most of the bookings are done online, while these facilities have hardly any web presence. Is the government planning to promote these facilities on the internet?
Subodh Kant Sahai: This is also a part of our infrastructure development. Our government under the guidance of our Prime Minister, Honourable Dr. Manmohan Singh Ji, is constantly looking into such kind of promotions. These facilities are already there with most of the tourism websites of government of India and the state governments.
Can we see any kind of a PPP model in harnessing the potential of this sector in the future?
Subodh Kant Sahai: Growth must be sustainable and growth sustainability is also like a Goa where lot many homestays are developing and sustainably growing. So sustainability is also a big issue. If homestays or holiday homes want to grow they must sustain for a phase of time period to remain in the loop. People associated with this at any destination must have a sustainable plan and it should not be destroyed. So on that, we will work out and we will evolve that. See if any idea doesn't sustain then how will it grow? We have engaged the consultant, who can go for creating a GPR going to the investor and go for the financial closer. So we are assisting in all sorts of ways to promote the tourism industry across the nation. If something will come (PPP Model) we will let you know…thank you.
Thanks a lot, Sir.
To get more information & assistance, please submit the form below and our specialist will get in touch with you at the earliest.