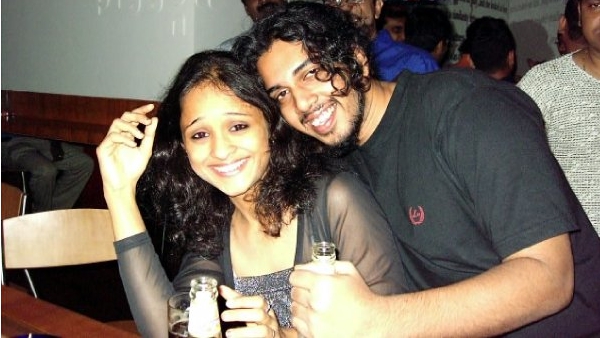 Despite a successful corporate life in a metro, many young couples are setting up roots in more relaxed vacation destinations. While they are discovering the joys of a more relaxed career graph, they are also proving to be an inspiration to the Generation-Y to follow their hearts in whatever they do, and make a success of it.
In our endeavour to showcase these couples' transition from a corporate rat-race to a more relaxed, yet equally fulfilling career in a lesser known city, we are featuring a couple whose collective decision to enhance their quality of life can inspire many who are on the verge of taking that all-important step.
This week we are featuring Clyde and Bhavika Fernandes who decided to settle in Karjat, a weekend getaway from Mumbai. In an interview to Holiday Home times, the couple tells us what inspired them to settle in Karjat, what they do there and about their social life in this new city. Today, just a couple of years after they founded the Fractal Blog Network, they have a network of seven websites that cater to different interesting segments.

The interview…
Please tell us something about the personal and professional backgrounds.
Clyde majored in Botany and did a diploma in Journalism and Mass Communication. He worked for a couple of technology websites as a reporter and reviewer. Then he moved on to affiliate marketing at a company that sells flowers across the world. This is where he combined his skills of writing with online marketing to become a blogger. In 2006, fractalEnlightenment.com was born.
I (Bhavika) graduated in commerce followed by a Diploma in Journalism. I have worked for several publications and websites including Cricinfo.com, business publications of Indian Express and a short stint at a destination marketing firm, TRAC Representations. It started with one blog in 2006 with Fractal Enlightenment. Seeing the potential of this new-age media, I quit my job in 2008 and pursued my career as a professional blogger.
Today, our network has grown to seven websites, each catering to a different segment. Blogging allows the flexibility to pursue your hobbies and interests. So when I am not online I would be either traveling, doing yoga or gardening, cooking or taking nature photographs – a great source of inspiration in life.
Why did you decide to settle in Karjat? Was it a collective decision?
We wanted to get out of the hustle and bustle of the city life. Both of us enjoy the outdoors and love to travel. Karjat was on our minds since Clyde's dad had a farm house there, so after we got married we shifted base to Karjat.
Can you summarize the general budget people should keep in mind when looking to buy a property in Karjat and what they can expect to get for that?
It depends on what you are looking for. Current rates for NA plots are around Rs 8 to Rs 12 lakhs for 1,500 to 3,000 per square feet. A plot around 2,000 square feet with a 3-bedroom cottage could cost you anyway between 25 to 36 lakhs.
But the Bali Homes by the Artha Property that was advertised recently in the Times, a basic 1-bedroom villa would cost around 45 lakhs. Although personally, I feel it's highly priced because you could have an acre of agricultural land with that amount of money.
What are the challenges you have faced and you would advise others to be aware of if living/ commuting from Karjat?
Karjat is kind of extreme when it comes to seasons. The monsoons are really wet, the winters are cold and dry, and the summers are extremely hot. So you need your creams, lotions because heels tend to crack very easily as well.
Snakes become part and parcel of life in Karjat. Though you spot them often, they never seem to interfere with you. But be wary of where you step in the night.
Load shedding, is getting better. The first year we used to have up to eight hours of no electricity in a day, with an average of 4 to 6 hours. This year we have had up to 5 hours of no electricity with an average of 2-3 hours.
Telecommuting within Karjat is not so much of an hassle with frequent tum-tums (big rickshaws) and the not so frequent ST buses. Once you're at the station, you have frequent trains nearly every 30-45 minutes to Mumbai.
You could also hire a taxi that will drop you off or pick you up from Pune or Mumbai for around Rs 1,400.
What is the present level of activity in the real estate sector of Karjat?
It's high; higher than what it should be, for a place with such a beautiful ecosystem of mountains, rivers, birds, animals there is far too much of agricultural land being converted to non agricultural, developed or divided and sold.
Forests land too is being slowly eaten into. It's quite a pity, but it's happening everywhere else I guess. When you enter Karjat you are greeted by huge hoardings and all along the roads you have advertisements for row houses, plots, studio apartments and flats. Every newspaper has an advertisement selling property in Karjat every week, so you can imagine the popularity.
What are the different localities in Karjat? Where do you stay? What would you recommend to others? Where do you feel many young people can live and form a community?
Karjat is actually a small city in Raigad district, we stay around 15 kilometers away from Karjat. All the villages dotted around 25 kilometer area are considered to be part of Karjat. Young people who want to start farming or a sustainable community can consider the villages where they can buy agricultural land if they can afford it.
Those who like a fast-paced city life, Karjat is not the place to be. Even the city itself is relatively a village when you compare it to any of the metros.
You own a property in Karjat. Can you tell us something about it?
We do not own a property in Karjat. We are fortunate to be staying here thanks to my dad who purchased an acre of agricultural land around 15 years ago. The land price is now 80 times more than what we got it for, and the jump happened over a period of just 4-5 years.
Who are the other people like yourself you hang out with? What do they do there?
There are a lot of friendly old Parsi people who live here. Some of them have their own businesses. We have a neighbour who runs an animal shelter down the road. To be honest they aren't too many people around, apart from the locals.
How has being in Karjat impacted your social life?
Tremendously. Being in Karjat means our social life is much slower. Having said that, every weekend there's a farm owners' club meeting, where we go sometimes. And thankfully sometimes a few friends or family members drop by.
How's the nightlife of Karjat? Any good places in Karjat where you can hangout in the evenings, or any good restaurants/ pubs?
Although there are no pubs yet, there are a couple of local restaurants and bars. One of our all time favorite places is Karjat Dhaba – good food and drinks. We have been visiting the place nearly once a fortnight since the time we moved to Karjat.
There are a few good restaurants like Dada's Grill…but a handful…you can count them on your fingers. But with the increasing number of people, the scenario and choices available are changing.
To get more information & assistance, please submit the form below and our specialist will get in touch with you at the earliest.