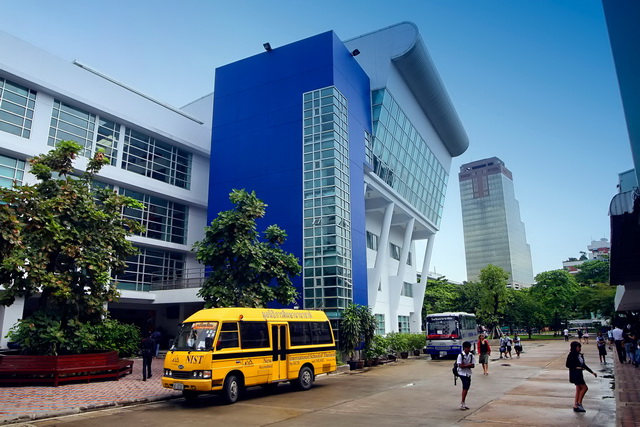 For expats relocating to Thailand with children it is imperative to take their education into account when they are looking for a property – either to rent or buy. Invariably the best schools available for expat Kids are the international schools where the level of education is at par or even considerably higher than the level in any public high school in the West. There are many international schools throughout Thailand most being American or British Curriculum Schools where classes are taught in English and there are also French, German. There are other types of International Schools in Thailand working in their respective languages too.
However expats must understand that the cost of an International School varies by a huge amount, depending on the reputation of the school, the curriculum followed, area it is located, etc. However if you feel that international schools are too much of an investment, private Thai schools which offer an English Program (EP) can also be a good options for parents to inquire. There are many private Thai schools which provide good education similar to international schools if not at par.
Education curriculum:
International schools in Thailand offer a number of different curricula:
The British: This ensures education until the age of 16 and is split into:
2-5 years: kindergarten
5-7 years: 1 and 2 years
7-11 years: 3 to 6 years
11-14 years: 7 to 9 years
14-16 years: 10 and 11 years
Seniors: 12 to 13 years
The American: In America, the education system is decentralized into grades:
Elementary: kindergarden to Grade 5
Middle school: grades 6-8
High school: grades 9-12
International Baccalaureate (IB):
Primary Years Program (3-12 years): an inquiry-based approach to learning.
Middle Years Program (11-16 years): promotes self-reliance and responsible participation in society.
The IB Diploma Program (16-19 years): an intellectually stimulating course in preparation for entrance to university.
Top Schools and Areas Where you can Stay Near Them:
Although very expensive, Bangkok has the best selection of international schools in Thailand, some of which have boarding facilities, if you feel your child is better off in the hostel than the a small town in North Thailand where you intend to settle. Having said that locations like Phuket, Pattaya, Chaing Mai today are home to some of the reputed international schools in Thailand especially for expat kids. So here goes the list:
BANGKOK: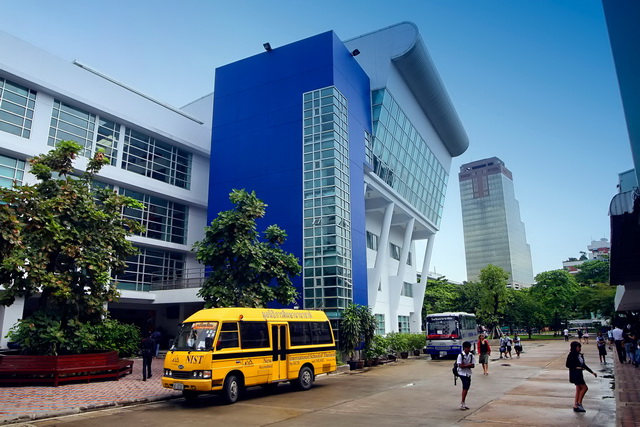 Like I said earlier, Bangkok has the largest number of international schools in Thailand. Like most international schools in Thailand they cater mainly to students whose parents are staff of international businesses, international organizations, foreign embassies, missions, or missionary programs. Education in these schools comes with a high price tag – somewhere around THB 700,000 per year at this time (USD 25,000) plus an entry fee on top of this. Other than expat kids, wealthy Thais too send their kids here to learn the language of the international school and to obtain qualifications for employment or higher education in a foreign country. Many of these schools have boarding facility. So even if you are staying in another corner of the island, if you can afford, your child can still attend in one of the best schools in Bangkok.
Top Schools: New International School of Thailand (NIST), KIS International School, Bangkok Patana School, Swiss School Bangkok, St. Andrews International School, International School of Bangkok, Swiss School Bangkok, Shrewsbury International School, Lycée Français International de Bangkok are the top international schools in Bangkok.
Where to stay: Based on which school your kid goes, if you decide on staying in or near Bangkok, look for properties in Ploenchit, New Petchburi Road, Phaholyathin, Sathorn, Sukhumvit, Srinakarin, Bangna-Trad, Changwattana, Ramkamhaeng, Rama 9, Rama 3, Pattanakarn. This will ensure that your child need not commute long distances. However like all things in Bangkok, rental or property prices if you want to buy comes with a high price.
PHUKET: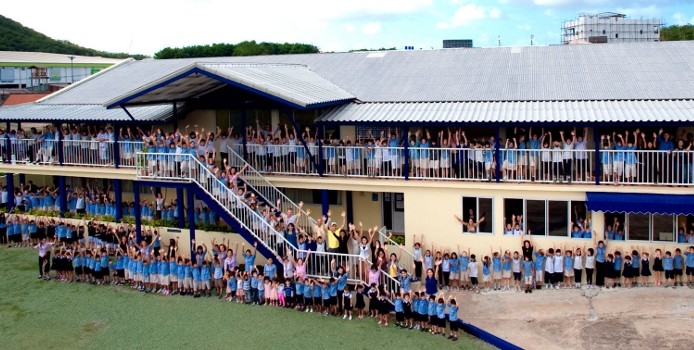 After Bangkok, Phuket, especially because of the huge expat population living in the island, has become a mecca for international schools with many more schools likely to come up in the near future. Till 2009, only a handful of private English schools and two International schools were the only options for expat parents to send their children.
So, apart from Phuket's well established British International School (BIS) and the new Phuket International Academy Day School (PIADS), parents staying in the island have a wide range of option for their ward's education:
Schools: While, the HeadStart International School uses the curriculum provided by Cambridge as the basis for their English, Maths and Science lessons throughout the primary (Y1 – 6) and Secondary (Y7 – 9) schools, the Phuket International Academy Day School (PIADS) which is a not for profit International Baccalaureate (IB) World School, draws on the uniqueness of Asian culture coupled with the best from Western educational traditions. Meanwhile, the British International School Phuket (BISP) established in 1996, caters for students aged from 18 months, through the Primary years up to Secondary school graduation when students are typically aged 18 years. On the other hand The Rawai Progressive International School, located in the community of Rawai on lush grounds that slope directly down to the sea, is a private school for children ages 3-12, offering Montessori education. Another international school in Phuket, the Oak Meadow provides a challenging, comprehensive academic curriculum enriched with art, music and foreign language. New names include Kajonkiet International School Phuket (KIS) which is another international school in the island offering the National Curriculum for England and Wales often referred to National British Curriculum has also made a mark.
Where to stay: Based on the locations of these top international schools in Phuket, find yourself a property in Kathu, Thalang, Paklok, Koh Kaew, or Rawai.
CHIANG MAI: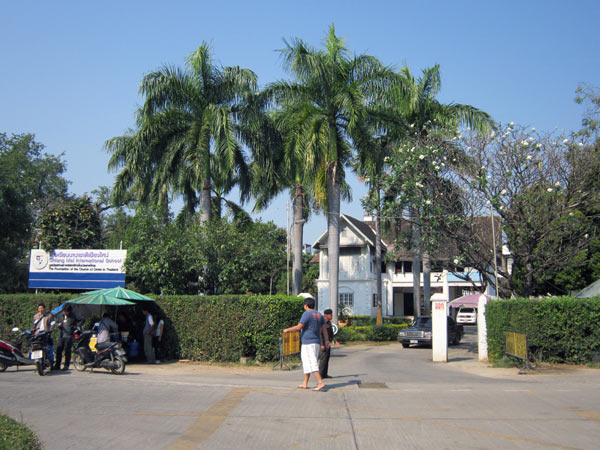 Chiang Mai today boasts a handful of quality international schools as well as a couple of reputed Thai schools and several major universities. It's not uncommon that in the past few years expat parents have put their kids in one of these international schools, which not only cost much less if compared with Bangkok, Phuket or Pattaya, the quality of life in Chiang Mai is better southern Thailand because it's not so packed, has abundant scenic beauty – a perfect environ to raise your children.
Schools: The best known schools in Chiang Mai are, Chiang Mai International School, Nakornpayap Internation School, Prem Tinsulanonda International School, Lanna International School, Grace International School, American Pacific International School, and Chiang Mai Christian German School.
Where to stay: If you are relocating to Chiang Mai with your kids, then try finding a property near Sarapee, Maejo, Maerim, Thawangta, Canal Road South, Maehea. These are places which are near the best known international schools and property options too are plentiful.

To get more information & assistance, please submit the form below and our specialist will get in touch with you at the earliest.