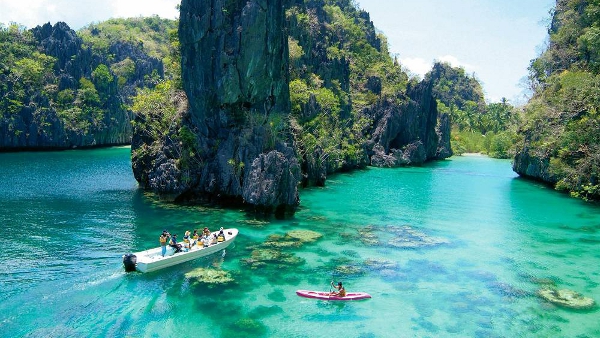 The Balikbayan Program of the Philippines has been in force for more than two decades now, but many Filipinos are hardly aware of the laws and benefits they can avail when they return to their own country.
So who can avail the Balikbayan privileges? The Balikbayan program is applicable to:

(i) Any Filipino citizen who has been continuously out of the Philippines for a period of at least one year from the date of last departure
(ii) Any Filipino overseas worker also known as OFW
(iii) Any former Filipino citizen who had been naturalized in a foreign country and holds a foreign passport.

A Balikbayan is entitled to the various benefits. These privileges are extendible to their spouse and children. Here are some:
(a) Travel Tax exemption
(b) Visa-free entry to the Philippines for a period of one year, for a foreign passport holder
(c) Duty-free shopping privilege of up to US$2,000.00 (US$1,000.00 as arriving Balikbayan and US$1,000.00 as arriving passenger).
Home Buying Guide for Balikbayans:
There are any restrictions or specific laws for Balikbayans to buy a house in the Philippines. Typically like any natural-born Filipino, the Balikbayan can buy and register, under their own name, land in the Philippines, but there is a cap to how much they can buy. A natural born Filipino is one who was born of at least one Filipino parent at the time of birth. The restrictions to buying land by a natural-born Filipino who is now a naturalized citizen of another country are:

Up to 1,000 square meters of residential land.

Up to one (1) hectare of agricultural of farm land.

For Business/ Commercial Use in urban areas – up to 5,000 square meters.

For Business/ Commercial Use in rural areas – up to three hectares.
However, those who avail of the Dual Citizenship Law can buy as much land as any other Filipino citizen. The Philippines' Dual Citizenship Law states that former Filipinos who became naturalized citizens of foreign countries are deemed not to have lost their Philippine citizenship, thus enabling them to enjoy all the rights and privileges of a Filipino.
To get more information & assistance, please submit the form below and our specialist will get in touch with you at the earliest.