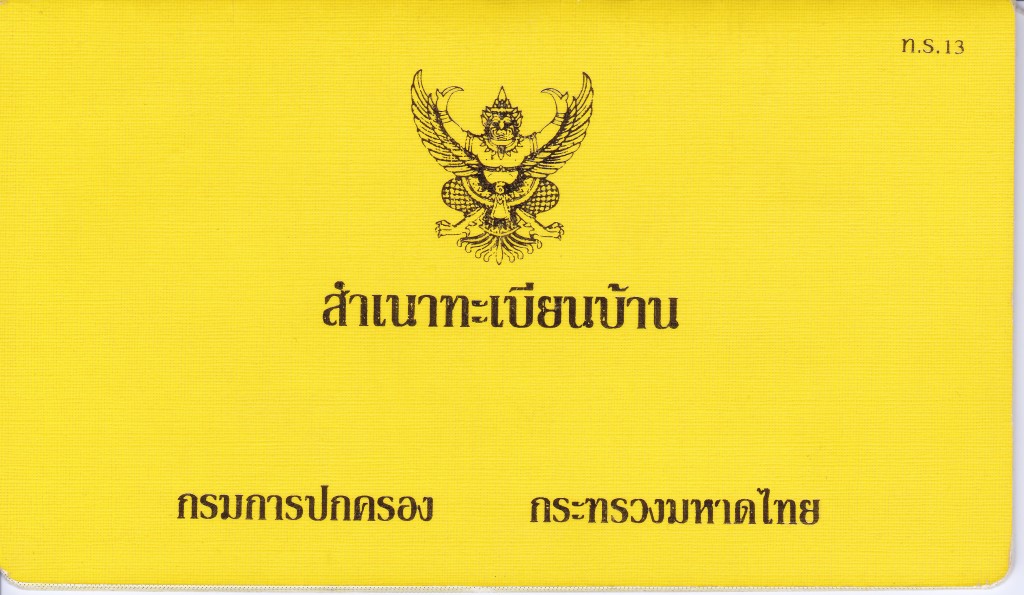 A tabien baan or Thai house book is many a time misunderstood by expats living in Thailand and hardly give any importance to it feeling that it is issued by the local municipality and not by the land department.
While, the book to proves your residency when required to do so by various government departments, it is however not a proof of ownership of a property or land. Though might seem a mere government document that is used to record who lives in a property and their relationship to each other and the property, the tabien baan is a valuable document to have.
But before that how to get one and who can apply for a tabien baan.
A Tabien Baan is issued to residents of Thailand who:
Has bought a leasehold property registered at the land office

Owns land through a company

Has bought a condo.
Since the Tabien Baan is issued by the municipal, you will need to go to the local municipal office with the following documents:
Passport and valid visa

Work permit

Marriage certificate

Condo title with their name on it

Or land title with company name on it. In this case all the company documents will be needed.

Or land lease with their name on it

Documents relating to the land and right to use and possess the land (consent land owner)

The official land office sale of a structure document

Building permit.
So does an expat really need a Tabien Baan or Yellow Thai House Book?
Although there is no law that says getting a tabien baan for foreign residents is mandatory, if you do not have a yellow house book, there will be many occasions where you need to prove residency in Thailand – that's when you wish you had one! For instance, to apply for a Thai driver's licence, or to register your vehicle or in fact even to apply for your annual visa extensions.
Certain Things You Need To Know About Tabien Baan:
1. Like I said earlier, there is no requirement in law that foreigners obtain a yellow version of the Thai house book, but if they chose to, the document can be obtained from the local Amphur Office (council).
2. If you are buying a car on finance or applying for a work permit and some bank transactions, the yellow book will definitely lessen the paperwork. As a house book proves a person's domicile it is asked in official registration procedures such as the transfer of ownership of a car or real estate, opening a bank account or when applying for a new electricity or telephone line connection and gives for example, Thais the right to vote in a district.
3. If your name is in a yellow or blue tabien baan, and therefore you have a 13 digit Thai id number, you get certain exemptions from the national health insurance.
4. In case you are foreign resident of Thailand and own a house or condominium the blue house book is usually empty, unless you have Thai nationals living with you who have their permanent home at this address.
5. Expats married to a Thai national living in Thailand should have their name in the house book of the marital home. This is because, for Thais a house book's primary function is that it states his/ her place of legal/ permanent residence.
To get more information & assistance, please submit the form below and our specialist will get in touch with you at the earliest.