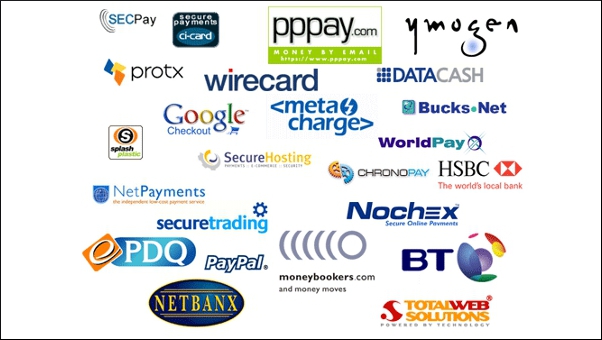 So your vacation rental website is live and you are ready to promote it so that more travelers find it in the search engines. But building a website for your vacation rental is actually just the first step. What do travelers do after they loved your property images and the facilities you are offering and want to book it? How do they do that?
To enable travelers to book your holiday home, you need to incorporate a payment gateway in your website. If you plan to enable guests to book online and accept online credit card payments, then you will definitely require a payment gateway. This service allows owners to implement real-time credit card authorizations for travelers. On one hand travelers can enjoy the ease of booking his accommodation with a click of their mouse and at the comfort of their home; on the other hand, holiday home owners get more revenues without too much hassle because it's fast and convenient.
COST OF HAVING A PAYMENT GATEWAY:
As with any merchant account service, fees are associated with using the gateway. These fees are separate from those billed by your merchant account provider which are fairly standard for most merchants. These are:
Setup fee: These fees are charged when you first establish your gateway and are generally non-refundable. This fee may vary from merchant to merchant but go up to a couple of hundreds of dollars.
Monthly fees: As with most merchant account services, gateway providers charge a monthly fee for their service. This fee is usually independent of monthly processing volume.
Transaction fees: Most providers charge for every transaction they process, regardless of whether the transaction has been approved or declined.
Additional Features: Generally, gateways charge for any additional features you might decide to use. Charges may include set-up fees, monthly fees, and transaction fees that are separate from the standard charges above.
Based on how much they charge, their popularity and ease of use, one can select from the many providers available. Here are a couple of them that are widely used:
Paypal

Moneybookers

CCAvenue

DirecPay

Transecute

E-Billing Solutions (EBS)

Verisign.
PAYPAL:
I personally feel PayPal is one of the best payment gateways that holiday home owners can benefit from. It is one of the largest online payment processors in the world. After rising to prominence through its partnership with Ebay, online merchants all across the Internet accept PayPal as one of their accepted methods of payments.
Another reason why I like PayPal is because it is highly secured. When one signs up for a PayPal account, one types in the credit cards and bank accounts one wishes to use for purchases one time on the PayPal secure system. Once that is accomplished, you never again have to disclose your credit card information online. By paying with PayPal, you keep your credit card information private, meaning that you can shop without worrying about a hacker downloading your account data from your online merchant. So travelers using PayPal to book their stay feel more comfortable using it.
The other benefit of PayPal is that you can accept payments directly in your selected currency and up to 24 different foreign currencies with competitive exchange rates.
To get more information & assistance, please submit the form below and our specialist will get in touch with you at the earliest.