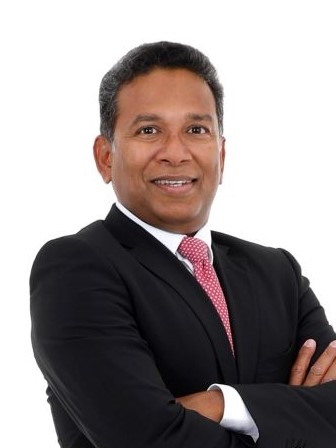 In this interesting webinar, the founder of Tripvillas, Mr. Roshan D'Silva was in conversation with Mr. Darryl Periera, CEO of Reira Ventures and Mr. Filipe Eusebio, Partner at Ana Bruno Law Chambers about the Portugal Golden Visa. The webinar was broadcast live on the 3rd of November, 2020, exclusively on the Holiday Home Times Facebook and Youtube Channels. The recorded version can be viewed below.
Portugal is one of the oldest countries in Europe. It appeals to visitors and investors from all over Europe and the world for many different reasons including its quant, ancient cities with gorgeous crumbling architecture, its lush countryside filled with vineyards and gentle hills, its beautiful atlantic coastline with white, sandy beaches and many different things. However, one of the biggest reasons that Portugal remains a popular destination for investors is because of its Golden Visa Program which gives applicants an opportunity to live and travel in Portugal and the European Union.
The first guest is Darryl Periera, the CEO of Reira Ventures, who is a originally from Goa but has now settled down in Portugal. Founded in 1991, the company has interests in real estate development, petroleum services, agriculture, aquaculture, tourism, renewable energy, IT & waste management solutions among others. He is also the Vice President of the Portugal India Business Hub. The second guest is Filipe Eusebio, who is a Partner at Ana Bruno Associados, a reputed law firm in Portugal.
During the course of this webinar, various important topics were discussed. Darryl and Filipe explained what the Golden Visa Program is all about and how a person can register. He gives the audience insights about Portugal and why it makes so much sense to so many different people.. He also tells us about the various routes and methods a person can take to make this dream a reality. The eligibility of the applicant and the investments he makes and the entire timeline of the full process are also highlighted.
The audience was keen to be a part of the proceedings as evidenced by the many different types of questions which were asked to Darryl and Filipe about the topics covered in the webinar.
It was genuinely a brilliant experience, getting to hear first hand, insights of Portugal that you could only get from a local and all the different investment methods that could help you gain residency and eventually, citizenship to this wonderful, diverse country located at the heart of Europe. To see more great content like this, you can like our Facebook page or check out our Youtube channel.
If you would like more information about Portugal's Golden Visa program or would like to look at available investment properties in Portugal, please get in touch with us using the form below.
To get more information & assistance, please submit the form below and our specialist will get in touch with you at the earliest.