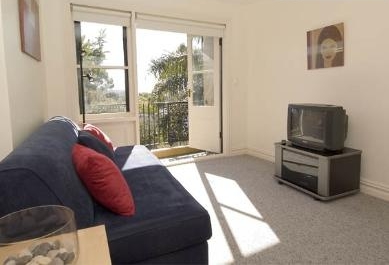 The returns you can expect to earn on a holiday home in Australia do vary considerably depending upon a wide range of factors. These include where the property is located, whether it has a long or short-term rental, seasonal factors and purchase prices.
For properties in holiday regions, such as Queensland's coastline, there is a higher demand for short-term rentals and these tend to generate higher returns on a per night basis. However they may be subject to long vacancy periods with highly seasonal demand. This doesn't necessarily make them a less attractive investment, but it is important to understand the potential costs, expected occupancy rates and the impact of this on cash flow throughout the year.
A holiday property is unlikely to be occupied for the entire year, with 50% occupancy rates common. So whilst short-term rentals generally achieve higher rates on a per week basis than a long-term rental, the cost of setting up a furnished property, agents fees to find new tenants and potentially higher vacancy rates can negate some of this. That is why it is worthwhile doing your sums on an annual basis to smooth out any seasonal fluctuations and work out what is the best option for you.
Once you have looked at the annual costs and potential income, it is also worthwhile doing a cash flow to ensure that you can manage covering periods where the property is vacant. If the property is vacant for half the year, the costs for maintenance, management, advertising, cleaning and the mortgage continue to pour in even when there is no income. Whilst most costs are likely to be tax deductible, they will have an impact on cash flow. Whilst costs vary considerably, it is reasonable to budget 40% of the rental income towards covering these expenses over the course of the year.
Another significant factor impacting returns is the amount of supply in the market. In a flooded market like Surfers Paradise in Queensland the rental income is potentially much lower than in a region with relatively high demand, such as Gladstone. For example a two bedroom apartment in Surfers Paradise sells for $319,000 and rents for $125 per night. If you assume an occupancy rate of 50%, that generates a rental income of $22,875, less expenses of 40%, the net return for the year is $13,725 or 4.3% per annum. Alternatively, in Gladstone you can purchase 3 bedroom home for $419,000 that rents for $270 per night. Using the same assumptions, this would generate a net return of $29,646 or 7.1% per annum.
If you are risk averse, you may find offers of fixed rental returns attractive for a short period (usually about 2 years). Be wary of these arrangements, usually if something sounds too good to be true it normally is. In most cases, these special deals are made by developers when they are struggling to sell a property, which means it may have limited capital growth potential as well as low potential rental returns past the guaranteed period. Furthermore, the fixed rental is usually factored into an inflated sale price, which means you are essentially paying for your own future rental income up-front.
Of course, rental income is only part of what makes an investment worthwhile, with the capital gain on the property also being important. This is speculative and will also depend on a range of factors. For example, as property prices fall in many parts of Queensland like the Gold Coast, the potential for making huge capital gains are low, and it may take years before the market flattens and potentially starts growing again. So whilst a property purchased for $319,000 in Surfers Paradise may be 40% lower than it was 5 years ago, it may take another 10 years before capital growth is seen on that property. Alternatively, the boom seems to be only starting in an area like Gladstone, so an initial investment of $419,000 can expect to grow over 10% per annum in the near future, based on recent years growth. For more information on investments in Queensland, see our article on Holiday Home Hotspots in Queensland.
When you are doing your sums on whether the property you purchase will generate the returns you seek, it would be worthwhile to speak to local real estate agents to understand the type of rental and occupancy rates you can expect as well as changes in property prices in recent years. Local tourism boards for the State and Region should also be able to point you in the right direction.
One further factor that hasn't been discussed here is also how you intend to use the property for your own benefit. If you want to spend a few weeks or months of the year enjoying your property, then this will also need to be considered when calculating potential returns. Of course, the enjoyment you receive from the property can't be valued in a financial way, but is a trade off that you are willing to make so that you can enjoy your new property.
To get more information & assistance, please submit the form below and our specialist will get in touch with you at the earliest.