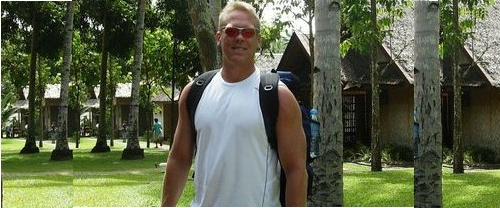 In an exclusive interview with Holiday Home Times, Rob Richardson talks about his journey from Texas to Manila. He also shares his life as an expat in this tropical country and explains why "it's more fun in the Philippines".
The interview…
Please tell us something about your background – personal and professional.
I'm an American who grew up in Texas. I came to the Philippines probably around April of 2005. I was recruited by the US to be the director for a company called Branders.com. Now, I'm currently the Site Director for RingCentral Manila.
When did you decide to settle in the Philippines? What went through your mind while taking this decision?
It was a major decision. I was making a career change from a proprietor to a school background. But then I got tired and wanted to do something different so I started searching all the network companies making a career move. I wanted to feel what it's like to live in a different country, learn their culture and lifestyle. The original plan was only 1 year then go back to the company that hired me which is Branders and go back to the states. It just so happened that after the 1st year, I wanted to stay here so 1 year became 3 years then RingCentral opened a better opportunity for me. It's been over 7 years now.
How would you rate the Philippines as a tourist destination? How would you compare it with other tourist destinations in Asia?
I have traveled around the world. I've been to Africa, Europe, South America, Central America and pretty much all over the world. What I have seen here is you have all the best beaches. It's more of a tourist-friendly country. You do have the most beauty to offer. Another advantage you have is that the people here speak English. Since it's your second language, it will make for a better opportunity for tourism.
For a visitor coming to Manila, what are the places to visit and activities to enjoy here?
I've visited a lot of places. I've been to Mindanao. All over Luzon. I've actually took a week from work last 2008. I rode my motorcycle in the entire loop of Luzon. From here in Manila all the way to Subic to Cagayan Valley, etc. You have a pretty country.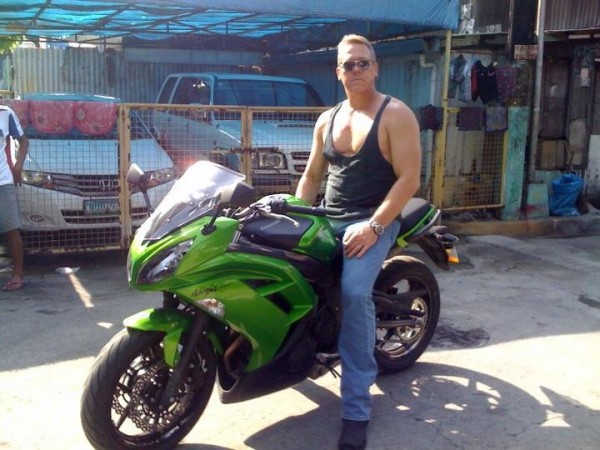 How is the nightlife of Manila? Where do you ideally hangout during the weekends?
It's good. The problem is I never had time to go and enjoy it because I am always at work. I'm a pretty simple guy and I usually prefer to socialize where Filipinos hang out. I do spend some time in Makati Pubs, but I would actually prefer a simple yet nice place like Metrowalk.
What about restaurants? Are there any good restaurants/pubs you can recommend?
For me, I spend a lot of time in T.G.I. Friday's and also I enjoy eating in Chili's. Of course I'd still prefer my American food. These two restaurants are really high up on my menus.
Can you name some of the good vacation home/residential projects in Manila?
I'm living in a condo in Ortigas Center. I don't have a vacation home or residential projects here in Manila. But I've been looking and planning to purchase one in Batangas and one in La Union. The positive thing about it is that it's within driving distance from Manila.
For an expat wanting to retire in the Philippines, what are the basic things he should look out for?
They should coordinate with the immigration here. Arrange their papers ahead to save time. Financially, they should be ready of course because sometimes there is a lot of added fees that you are not expecting.
Can you tell us about the rules of expat property ownership in the country?
I'm a little unclear on the property ownership and the immigration turnover and stuff. But, I would prefer to own a house and a condo. Privacy and security wise, I would prefer it.
Any tips for expats wanting to settle in the Philippines in general?
The Philippines offers great alternatives to retire, like for example in Davao. They don't have overpopulation problems, pollution problems and they have a very low cost of living. Of course, when you retire you need to have a fixed income and be stable financially so that you can live an extravagant life and travel around the country.

To get more information & assistance, please submit the form below and our specialist will get in touch with you at the earliest.