If you are looking to buy land to build your dream home it is imperative that you are aware of the land ownership laws of the country. There are many laws applicable to certain states so before you make any payments make sure you are aware of these laws.
In this article we bring you some of the laws and outline some pointers which can ensure that every rupee you put in to buy land in India is safe.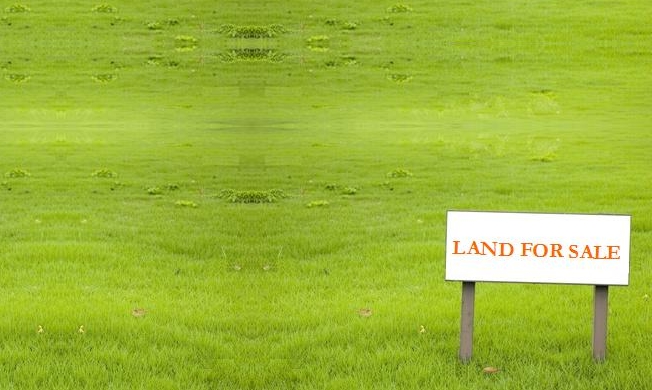 Most buyers are not aware of their legal rights to land and property, and the process to assert and defend land claims can sometimes get very lengthy. Although India has a very clear-cut and investor friendly land laws, not following them can however land one in a lot of legal hassles.
Land can be acquired in India through purchase, inheritance and operation of various state land distribution programs. In India land ceiling laws impose ceilings on the amount of land that can be owned by one person or family. The government is permitted to take the land and distribute it to landless or marginal families.
India has a dual land record keeping system that includes national and state laws governing a deeds registration system and state-level laws establishing cadastral-based records of land rights for revenue purposes. Together, they form a fairly comprehensive, decentralized and functional land record-keeping system.
The land transfer system in the country is usually is costly and slow. More significantly, the land records maintained do not constitute land title, only evidence of title. The dual system tries to enhance tenure security by rendering that land tenures in the country are secure. However there have been several complaints that the system often presents an inaccurate picture of landholdings on the ground, due to a large number of unrecorded transactions.
To register a land-sale transaction in India, the parties must complete six procedures, a process which takes an average of 45 days and costs an average of 7.5% of the value of the property. However this may differ in a couple of states.
The procedure for registering property is as follows:
(1) visit the office of Sub-Registrar of Assurance to check for encumbrances
(2) prepare the final deed
(3) pay the stamp duty on the final sale deed
(4) execute the final sale deed before two witnesses
(5) submit the sale deed and other required documents to the Sub-Registrar of Assurance
(6) apply to the municipality to update the property title.
According to a World Bank report of 2009, India ranks 105th out of 181 countries with regard to the relative ease of registering property transactions.
Meanwhile, a foreign national cannot purchase any immovable property in India unless such property is acquired by way of inheritance from a person who was resident in India. However, she/ he can acquire or transfer immovable property in India, on lease, not exceeding five years. In such cases, there is no requirement of taking any permission of /or reporting to the Reserve Bank. Also Direct Investment (FDI) is prohibited in farming, and foreigners are prohibited from owning farmland in the country.
In a nutshell, land rights in India refer to the absolute ability of individuals to obtain, utilize, and possess land at their discretion set forth by the government of India. Land rights play a vital role in the laws of the country that allows land owners to use the land economically and thus certify the ownership of the land. For investors willing to obtain a plot of land in India it is good to go through the land rights to prevent problems related to land transaction process and make your property lawful.
To get more information & assistance, please submit the form below and our specialist will get in touch with you at the earliest.