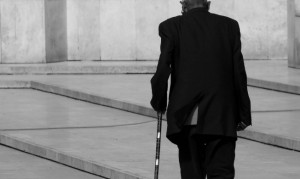 Without doubt retirement can bring about major changes in one's life. One may associate retirement with freedom from work life and deadlines, annoying bosses and aggravating colleagues, cups of coffee and impossible workloads. With longer lifespan, growing wealth and fast-changing mindsets people are becoming self-dependent, living an active post-retirement life and taking time to indulge in hobbies and passions. Post-retirement is that time of one's life when they can leave the fast-paced city life to live a quiet life in a serene neighbourhood.
After retirement when your future often involves a reduced income, purchasing a home can be a gigantic financial decision. So it is best to start early in life and not to wait for your golden years to buy your retirement house. With a little caution one can buy a retirement home early in one's life and also become liability free when he reaches his retirement age.
Housing for senior citizens is not a new concept developers have been actively focusing on building senior citizen-specific projects where even young buyers can invest in these projects, but only senior citizens are allowed to live in these homes.
The best part of living one's sunset years in a retirement housing property is because these properties are designed and maintained with focus on special requirements of senior citizens who need care and assistance with growing age. These are provided with grab rails, anti-skid tiles, passage ways for wheelchairs, among other features, which make life easier for the elderly. There are arrangements for prompt response to medical emergencies by way of doctors, ambulances and tie-ups with nearby hospitals. Some projects also offer continuing care units for their ailing residents. They also offer secured campuses, emergency response systems and maintenance and house-keeping services. Of course, you need to bear a recurring cost for maintenance and other services available on the campus.
Most retirement homes offer a multitude of facilities to their occupants. The residents no longer have to worry about minute details of daily household errands, paying bills, security issues and timely medical treatment. Rather, they can opt for an active lifestyle and utilise their time in recreational activities, suitable companionship and social work.
Here are some tips to help you choose and buy the right retirement home:
1. Make sure the property is resaleable. Today you might find a particular destination best suited to settle down after your retirement. But proprieties change and after a couple of years from now you may want to move to another place for reasons that so far haven't even occurred to you at the present.
2. Location is vital for a retirement home. As you grow older you will need to be in easy reach of all amenities. Try to find out the quality of healthcare facilities in the vicinity.
3. Most retirement home projects offer an array of services for the senior citizens living there. Find out what the monthly costs of these services are. Most developers offer discounts on one-time payment for these services for a life-time tenure. Find out what the discounts are and if there are any hidden costs. Read the fine-print carefully before signing the cheque.
4. Security is of utmost importance in a retirement home. Check the security plans of the project. Electronic devices installed in homes can ensure senior citizens a tension-free and safe stay.
5. Recreational facilities are necessary for a senior citizen because post-retirement one would like to spend more time in recreation and pursuing one's hobbies. Does the project have enough recreational facilities? Does it have a clubhouse where the residents can interact and have fun?
6. Lastly, find out if the project is senior citizen friendly. Are there grab rails, anti-skid tiles, passage ways for wheelchairs, escalator/ lift assistant, etc. which can make life easier for the elderly.
CONCLUSION: It goes without saying that proper planning for one's retirement should be done well ahead of the retirement age otherwise it can be a daunting task later on. At least your goal at retirement age should be to retire debt-free. Just imagine the carefree life you can lead if you do not have mortgage then.
To get more information & assistance, please submit the form below and our specialist will get in touch with you at the earliest.