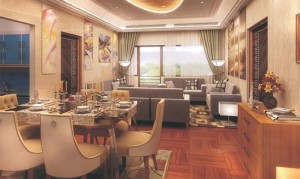 When you buy a holiday home in a complex, you need to consider the homeowners' association that manages the complex. Buying a property also includes thinking of the property's exteriors and the common areas that you will be sharing with other residents. This is where the homeowners' association comes in. A smart buyer will always examine all the homeowners' association documents, including its latest financial status so as to determine if he is buying a property in an association which is short of funds or a gold mine.
What is a homeowners' association?
A homeowners' association is a corporation formed by the developer of the project for the purpose of managing, marketing and selling homes in a residential subdivision. It grants the developer privileged voting rights in governing the association, while allowing the developer to exit financial and legal responsibility of the organization, typically by transferring ownership of the association to the homeowners after selling off a pre-determined number of units in the project.
In many cases, homeowners' associations which are supposed to be upfront with its members, can be very secretive about the manner in which they are running the residences as well as in matters related to their financial status. But as a prospective homeowner you have every right to know. There are instances when a particular property is in the midst of litigation. So unless you are totally aware, you stand to confront a lot of hassles if you are looking for a mortgage. On the other hand, if you are still interested in a property embroiled in litigation and you don't have to take a loan, you can at least use that information to negotiate a lower price with the seller.
Monthly Dues:
By norm, the dues given by the owner to the homeowners' association, are towards the maintenance of the complex and include payment for:
Water

Ground maintenance/ gardeners

Trash pick-up

Sewer services

Insurance

Professional management fees (wherever applicable)

Pool, spa or fitness centers

Roads and sidewalks

Security

Elevator maintenance

Common area lighting, etc.
The commitment of the association can be gauged by examining the above areas, for example, if payment is taken for the lawn which is not maintained, or if the security staff is not vigilant, it reflects badly on the maintenance of the complex.
Development Fee:
In some instances, homeowners' associations charge a hefty amount which they call 'development fee' when you buy a property. It's kind of an entry fee and is illegal. Several buyers complain that they were compelled to pay the amount because they try to dilly-dally with issuing certain documents which are needed to get a loan. So before you buy a property, find out if the homeowners' association charges a development fee.
Ask the Residents:
Probably the best way to know about a particular homeowners' association is to talk to the residents who live there. Invariably if they hate the homeowners' association, they will tell you in no time and you will get to know what is wrong with it. It's common sense to find out the sentiment and reasons behind it before you buy, than later. One must understand that homeowners' associations have the power to regulate and monetarily penalize owners for violations, so make sure you completely understand what you are getting into before you sign that cheque.
To get more information & assistance, please submit the form below and our specialist will get in touch with you at the earliest.